Whether you're moving, upgrading your furniture, cleaning or downsizing, you're bound to have a pile of things that you need to get rid of, but don't exactly know how to. In my case, a falling-apart IKEA sofa had nearly been my undoing. It was too shabby to donate to a charity shop, too used to sell and too ugly to give away (even to college students with low standards), and junk haulers wanted hundreds for the privilege of disposing of the couch. I ended up hacking the sofa to bits and quietly recycling what I could, trashing what I could not.
My experience is incredibly common. Charity shops are getting more selective with what they take and Craigslist is essentially a graveyard for terrible furniture that no one wants. Turns out there's a phrase for that particular category of unable-to-move goods: "Brown furniture." Wall Street Journal contributor Alina Dizik explains the surprising reason behind the recent uptick in unsellable, unwanted furniture -- and if there is a better solution to getting rid of that old couch once and for all -- in the video above.
Take a look. Then, tell us: Have you ever been able to sell off your preowned furnishings?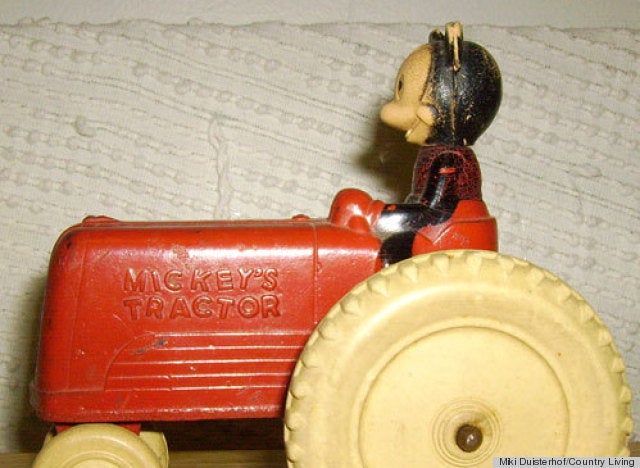 What Is It? What Is It Worth?
Popular in the Community