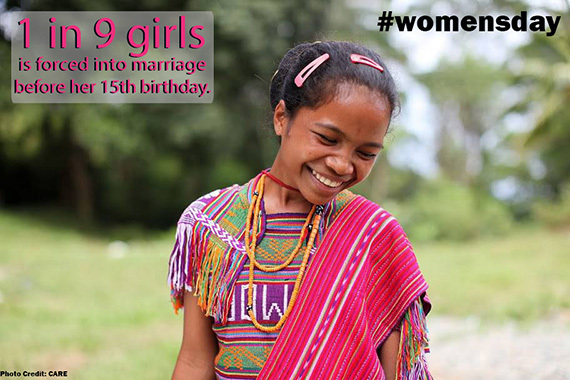 In Ormoc, Philippines women tend to take on village leadership roles to ensure children under five get their scheduled vaccinations and routine check-ups. These women also provide medical information to mothers and families who live deep in the rural parts of Ormoc and have a harder time attaining health services.
These village leaders are, for all intents and purposes, the lifelines for these rural families to health care. In addition to village leaders, rural health units staffed by volunteer health workers and nutrition scholars are charged with providing essential health care and information to families who otherwise would go without medical care.
"Being a leader makes me happy, but it is difficult," said Ludivinia Perez, a village leader in Ormoc, Philippines on Leyte island. "I feel good about it. What makes it difficult is if I don't have enough funds and resources."
A chronic lack of resources, funds and access to capital keep women who live in low- to middle-income countries on poverty rolls. Across the board, women control and own only 10 percent of the world's assets. Women -- who account for the vast majority of the 1 billion impoverished people in this world -- are typically trapped in a never-ending cycle of poverty, a cycle that affects not only their health and well-being, but also the future of their children's educations, health and livelihoods.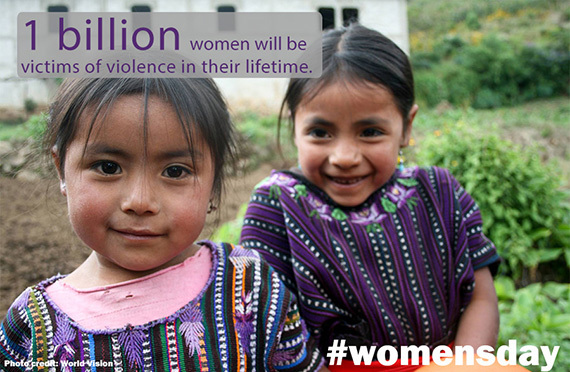 Global Impact's Women & Girls Fund works with four leading organizations -- CARE, World Vision, Plan USA and the International Center for Research on Women -- to improve the lives of women worldwide. It's a herculean task, but Global Impact, with the aid of its partners, is armed with the resources to make a dent in the poverty rates of women and children across the globe. In fact, since 1956, Global Impact has generated more than $1.7 billion to help the world's most vulnerable people.
Every year for International Women's Day it is critical to remember the global status of women. 65 percent of women worldwide cannot read. Eight hundred women and girls still die every day during pregnancy and childbirth. 1 billion women will be victims of violence during their lifetime. And 1 in 9 girls are forced into marriage before their 15th birthday.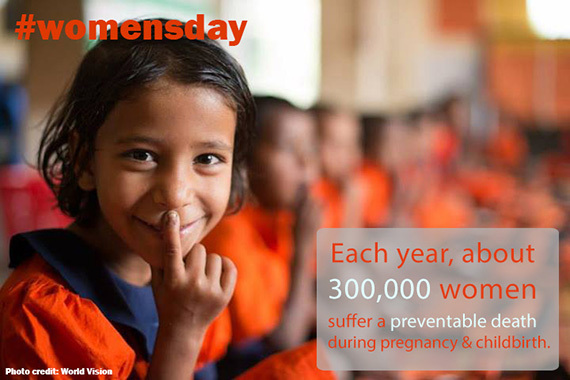 Global Impact has made it very easy to make a difference. You can donate to their Women & Girls Fund to send a girl to school ($25), protect her from sexual exploitation ($50), prevent child marriage ($100) and keep a mother alive during pregnancy and delivery ($150). All donations can be made at www.togetherforwomen.org. Funds go to Global Impact's four key partnerships with CARE, World Vision, Plan USA and the ICRW to help them expand the work they do with women and girls worldwide.
International Women's Day Twitter Chat
We will join Global Impact to discuss these aforementioned women's and girls' issues on Friday, March 13 at 1 PM EST. Join us using #HerDay2015.

Photos courtesy of Global Impact.
Calling all HuffPost superfans!
Sign up for membership to become a founding member and help shape HuffPost's next chapter