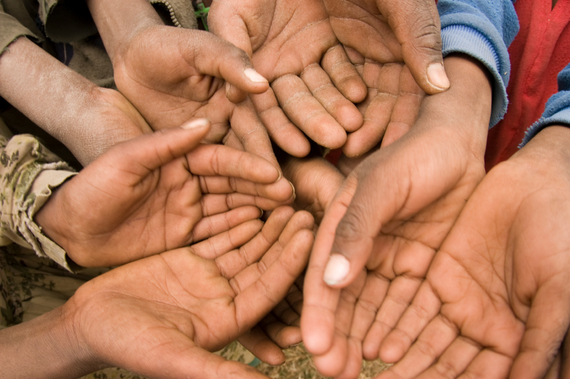 In recent weeks, countless videos and photos have captured the gut-wrenching tragedy of the ongoing Syrian refugee crisis. And not far behind have come the pleas for financial assistance from charities promising to do good by the multitude of people in need.
For many of us, empathy and compassion move our hand to our wallet (or rather, to the click of our smartphone) and we give. We give to help. We give to the cause. And almost blindly, we give to the charity, trusting that it will be stewarded appropriately and believing that our contribution will help make an impact.
Some people contribute on an enormous scale. Hamdi Ulukaya, CEO of Chobani, pledged a staggering $750 million, more than half of his wealth, to support refugees around the globe by creating a nonprofit organization, Tent. He stated that his lack of faith in government agencies to adequately support the refugees moved him to action.
However, charitable contributions of most donors average in the area of $2000 dollars annually. Still, no matter how big or small, contributions are meaningful to those who receive them and the donors want it to have the same impact as the largest donations.
But figuring out how to give, where to give and to whom can be risky. Most people send their donations to big, recognizable charities. Donors should not assume that the big names are equipped or effective at addressing critical need. The Red Cross was rightfully criticized for spending $488 million in donations in the aftermath of the 2010 Haiti earthquake that resulted in escalated overhead and management costs and the construction of a mere six permanent homes during the Haitian earthquake relief effort.
Rather than relying on brand recognition, potential donors should consider the actual impact by the charitable nonprofit measured by demonstrated outcomes.
Outcome measurements gauge the short, medium and long term desired impacts that are a directly attributable to the efforts of the nonprofit. Each of these outcomes' indicators are required as "proof" of impact.
As Holly Thompson, contributing editor for The Grantsmanship Center in Los Angeles, puts it, "simply describing the services your organization provides doesn't do the job. You've got to move beyond that to define the results of those services. Providing clear, easy-to-digest snapshots of impact can turn a so what response into a wow."
For example, Doctors Without Borders is sending medical supplies, equipment and support to the medical networks throughout Syria. The international medical aid organization routinely evaluates the effectiveness of its programs and reporting on accountability measures and research and evaluation practices. World Vision is helping to provide access to clean water and sanitation to refugees in Lebanon providing emergency assistance while also partnering with communities for long-term solutions to alleviate poverty.
In the coming years, some 100,000 Syrian refugees are expected to settle in the U.S., eventually finding a home in places that include: Texas, Michigan, and California. In anticipation of their arrival, community-based charities have stepped up pleas for assistance and many donors will want to help closer to home.
If donors do not know where to even start but want to give to well-screened groups that are making measurable impact, consider any of the featured charities on www.givewell.org. To find those making a difference at the grass-roots level, utilize your social media network to find out what or who is (or isn't) working best in particular contexts.
Donors should review public information on the charities and their allocations spent towards research and evaluation. Call the charity and ask about their performance standards and outcome measurements. Ask where it has failed and how they are addressing those failures. If a charity cannot or will not answer those questions, reconsider that charity.
The reality that many nonprofits do not embrace the idea of measuring change. They continue doing things as they have always done them, believing and assuming that change is occurring. But we as donors can raise the bar. We can do our part by supporting nonprofits that are intentional in producing impact and change, not just good at pulling on heartstrings.
*********************************************
The largest fallacy in thinking about charitable giving is this: good intentions + a lot of money = impact. Make your donations count. Consider such things as the charity's transparency, governance, leadership, and most importantly, results. Treat them like an investment decision and do your research. We owe it to the beneficiaries whose plight is etched in our hearts.
If you want to make contributions directly to the international refugee crisis, the following groups have been listed on at least two charity rating sites as working with this issue (as suggested on the Charity Navigator's site, be sure to consider what it is that you want your donation to accomplish and to find a charity offering that specific type of aid):
American Refugee Committee
CARE USA
Catholic Relief Services
GlobalGiving
International Medical Corps
International Rescue Committee
Islamic Relief USA
Lutheran World Relief
Medical Teams International
Mercy Corps
Oxfam America
Save the Children
United States Fund for UNICEF

Co-authored by Mindy Chandler, Research and Evaluation Consultant with Elite Research,LLC.
Calling all HuffPost superfans!
Sign up for membership to become a founding member and help shape HuffPost's next chapter