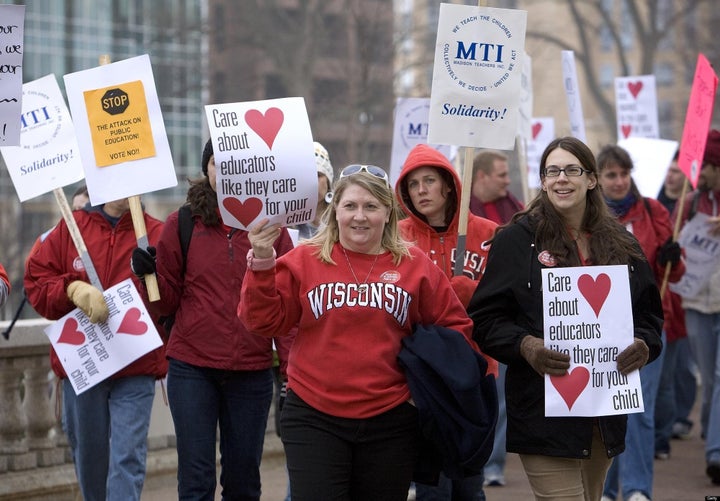 Fueled by worldwide donations, hundreds of pizzas have been delivered to the teachers' strike in Wisconsin, reports the Daily Cardinal.
"I think right now we've delivered 500 [pizzas] and we have 575 more to go with phone calls still coming in."
Donors have called in from 10 countries, including South Korea, Egypt and Denmark. On the home front, Ian's Pizza reports that money has been sent from 43 states.
Ian's Pizza is currently using both Twitter and Facebook to promote their donations. Ryan O'Connor told Politico that they wanted to give credit to those that were donating without fanfare.
"We made a post to our Facebook page because of the volume of calls we already had been getting unprompted."
Even so, Ian's Pizza maintains that they are politically neutral. Thurnblad told the Cardinal:
"We are supporting the people by giving them food, but not making any political statements or cash donations."
Others have made food donations in their own ways. Time Magazine reports that some volunteers have wandered the halls of the State Capitol buildings, passing out organic lolipops and sandwiches to the teachers on strike.
Popular in the Community