It was 2014 when New Yorker Donato Di Camillo could finally roam the city he knew and loved, camera in tow, documenting the unfamiliar faces and eccentric individuals that passed him by. This pastime, however, had long been kept from him.
Di Camillo first became interested in photography eight years prior, while serving time in prison for a federal crime. Locked behind bars, Di Camillo obsessively pored over the glossy pages of National Geographic, Time, and Smithsonian magazines, enchanted by the images of the outside world beyond his reach.
"It allowed me time to learn about the world outside my mind," Brooklyn-born Di Camilo, 47, wrote in an email to The Huffington Post. "I read a lot about human behavior and psychology and realized that I had already acquired most of this knowledge unknowingly on the streets. These tools I acquired taught me to navigate around the diverse characteristics and personalities which came in handy when making photographs later on."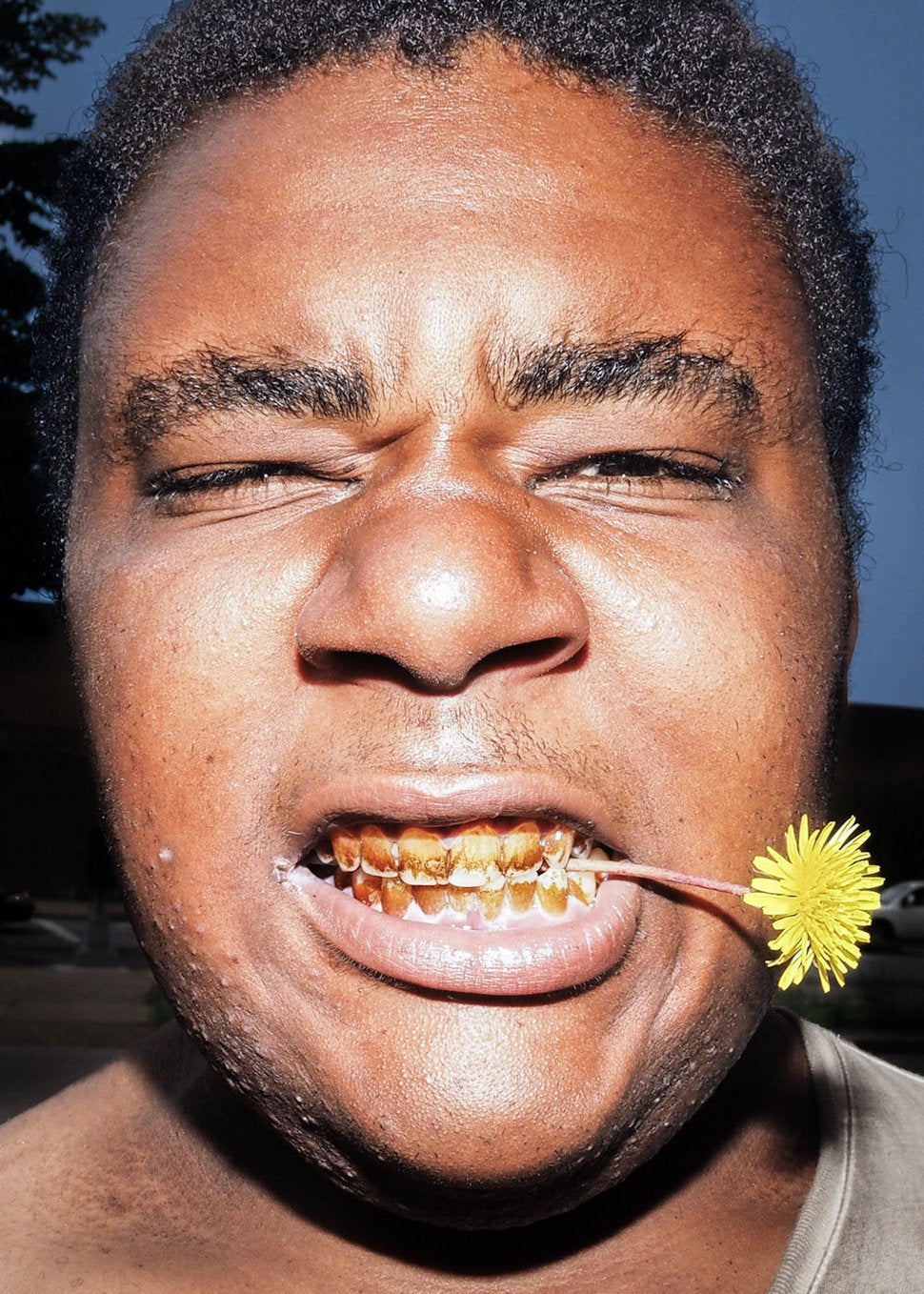 Di Camillo has a history of stealing, first arrested when he was 12 years old. According to American Photo Mag, he was sent to prison in 2006, in connection to crimes associated with members of the Colombo crime family. He was sentenced to 36 months at the Petersburg, Virginia, medium-security prison. After he was released in 2011, Di Camillo spent three additional years on house arrest and probation. During this time, he learned about the mechanics behind images that had gotten him through his prison sentence, studying up via YouTube tutorials and photography blogs. The budding photographer made the most of the 120-foot parameter he was allowed to occupy, capturing whatever insects, birds and plants came his way.
His true interest, however, was street photography ― off-the-cuff images of the city he knew and loved, following in the footsteps of William Klein and Diane Arbus, and more specifically Bruce Gilden, whose impulsive style takes his subjects by surprise. Aside from his spontaneous attack, the Brooklyn street photography vet is known for getting close, perhaps even too close, to his models, capturing their every wrinkle, drop of sweat and stray hair.
When he was finally free to traverse New York City in 2014, Di Camillo followed Gilden's lead, photographing individuals on the outskirts of society, those with whom the artist identifies.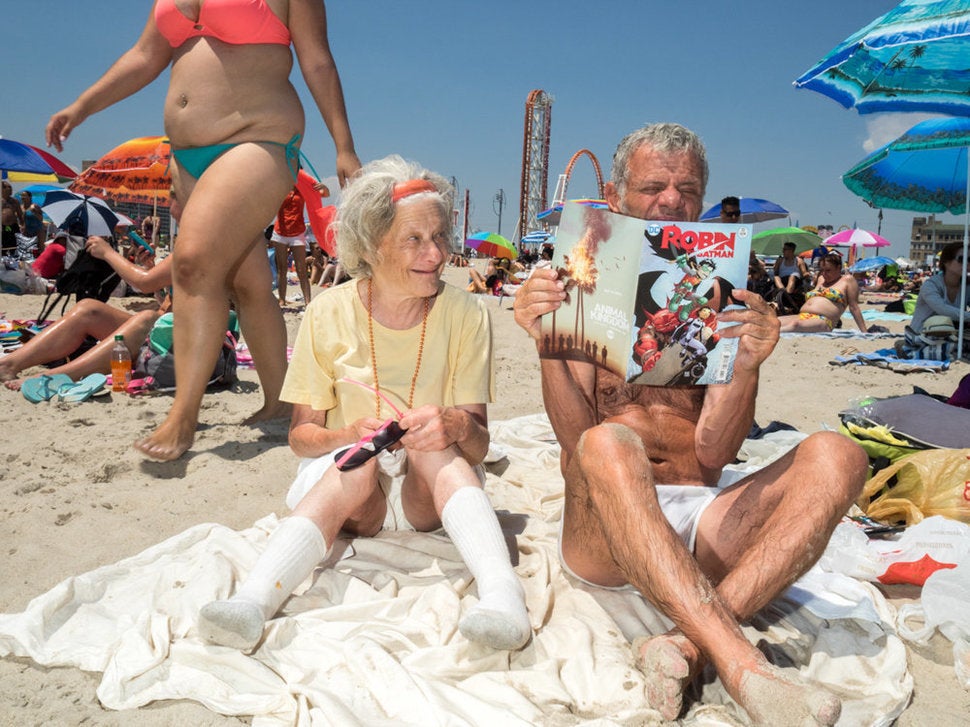 Di Camillo had something of a surreal moment when, in the midst of photographing a New York blizzard, he ducked into a camera store and found himself face-to-face with Gilden himself. After professing his love for the artist and his work ― specifically by proclaiming, "Holy shit, you're Bruce fucking Gilden! I fucking love your work!" ― Di Camillo asked his mentor for some advice.
"'Just shoot what you know, and be yourself,'" Di Camillo recalled Gilden saying. "'Take a little from each of the photographers you like most and make it your own.'" In the days since, Di Camillo has been building a portfolio surely influenced by Gilden's work, capturing images of everyday outsiders that pop, sear, and sometimes scream.
The photographer remains committed to capturing people on the fringes of society, those that often remain unseen or, even worse, deliberately ignored. The sharp and colorful images linger on every single sloppy detail, translating the ugly beauty of being a human being into intoxicating images that, like a shot of hard booze, will burn in a good way.
Related
Before You Go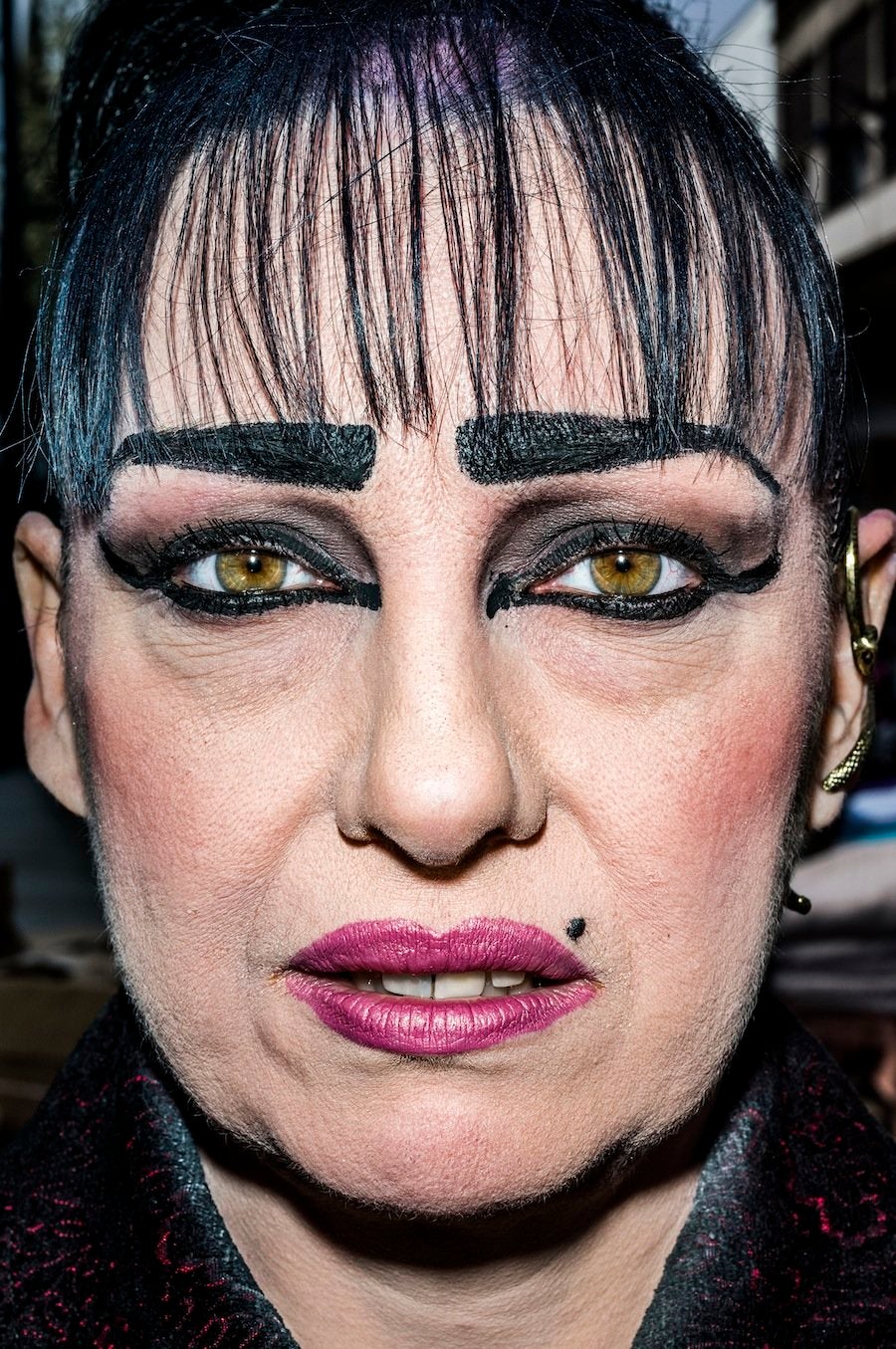 Bruce Gilden Photos
Popular in the Community