The top trending search term on Google in the U.S. on Election Day was "dónde votar" (where to vote) as of noon, spiking at a 3,350 percent increase from the day before. The search's popularity suggests more Hispanics are planning to vote.
Simon Rogers, a data editor at Google News Lab, said the term did not trend high during the 2016 elections. Trending terms on Google can't predict election results, but it is a "powerful social indicator," he told HuffPost.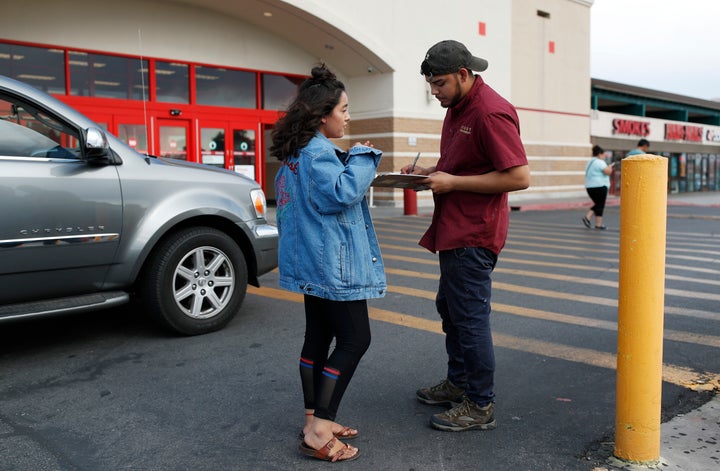 In a year in which the GOP targeted immigration as a key voting issue, civic engagement groups have been out in full force to get out the Hispanic vote.
Karina Martinez, the communications director of Mi Familia Vota, said their organization made a huge effort this year to engage the Hispanic community for the midterms. Throughout the year in key states like Florida, Arizona and Colorado, the group held town halls, which were nationally broadcast on Univision. Mi Familia Vota invested in national advertising and went door to door to help get out the vote.
Martinez said the organization registered over 84,000 voters.
"A lot of this work was spun out of a reaction to what has happened under the Trump presidency," she said. "It motivated us to go out and get out the vote."
Other trending questions on Google, in descending order of popularity, on Election Day:

What time does voting start today?

Who to vote for today

Where do I vote today?

What to bring to vote

How long does it take to vote?
The 2018 midterm elections saw a much larger early voter turnout than in the 2014 midterms, according to Michael McDonald, a University of Florida professor who tracks voter turnout. 
Calling all HuffPost superfans!
Sign up for membership to become a founding member and help shape HuffPost's next chapter