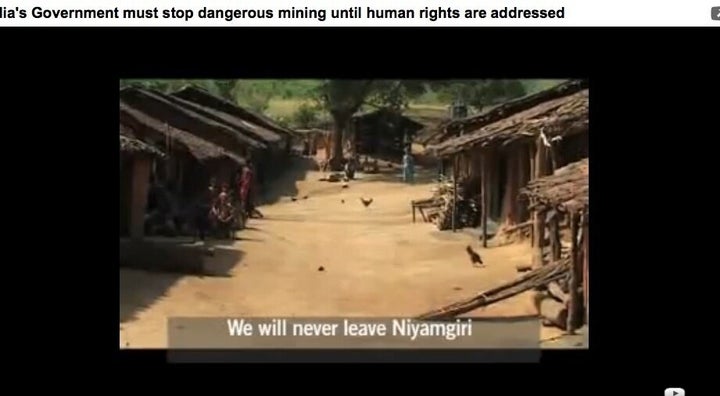 James Cameron's Avatar may have broken ground at the box office and with advanced visual effects, but some observed that the Oscar nominated film's plot was all too familiar.
Unfortunately for the Dongria Kondh, a tribe in eastern India, this story isn't merely confined to history books or 3-D movie screens. The narrative is their nightmare.
According to an ad taken out in Variety and addressed to the film's director, the tribe is, "struggling to defend their land against a mining company hell-bent on destroying their sacred mountain."
Amnesty International released a video containing allegations against Vedanta Resources, which has been mining in the area and plans on going a step further. They claim that pollution from the company's mining activities has already leached in to the Vamsadhara River, causing skin disease -- and even two deaths -- in the village of Chhattarpur. Now, authorities have agreed in principle to begin a 25-year mining project on Niyamgiri, a mountain the Dongria view describe as their god.
The plot is familiar to anybody who has seen Avatar, whose Na'vi population fought to defend their sacred tree.
In a poignant moment of the Amnesty International video, a local resident sums up his people's predicament.
"Either the company stays or we stay."
According to the Guardian, the tribe has roughly 8,000 people. They hope that Cameron hears their plea for assistance:
"Avatar is fantasy ... and real."