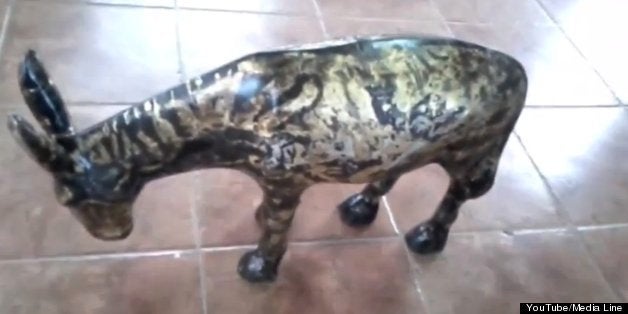 CAIRO -- They may best be known as beasts of burden, but the donkey will soon be the star of the week-long Caravan Festival of the Arts opening here Friday. The festival is designed to spotlight efforts to achieve freedom and religious tolerance and demonstrate the fruits of the 2011 revolution.
Over 90 fiberglass donkeys on display will bear a message of peace and tolerance created by 45 artists from around the world. The festival will link Eastern and Western culture through the visual arts as well as literature, film and music, organizers said.
"Through this art initiative we are making a statement that the way forward in Egypt and its relationship with the rest of the world is 'In Peace and with Compassion,'" organizers said, citing the exhibition's theme.
Thus the peaceful donkey will be used to repair ties among Muslims and Christians in Egypt. There have been several recent clashes between the two groups in a country that was once the cradle for interfaith and religious peace.
Related
Popular in the Community