Genres do not resonate with me. Nor do labels.
As I have previously stated, there is no such thing as Buddhism: there are people who follow the Dharma and there are people who do not; similarly, at no time in Christ's abbreviated life did he ever suggest that people become Christ-ians.
History is written by the victors. And Howard Zinn.

Assembling jazz greats Branford Marsalis, Kenny Kirkland and Omar Hakim to test the margins of his musical comfort zone on the "Bring On The Night" tour, Sting responded to a journalist inquiring what type of music he would be performing with the answer "Sting."
Superficial out of profundity, if you ask me.
Donna obviously learned a great deal from the twenty years she spent dancing and singing with Madonna, but Donna's powerful presence and reputation as a devotional artist is of her own making. There's something intensely authentic about Donna's singing as well as her dancing - she appears to channel the divine from the deepest parts of her soul.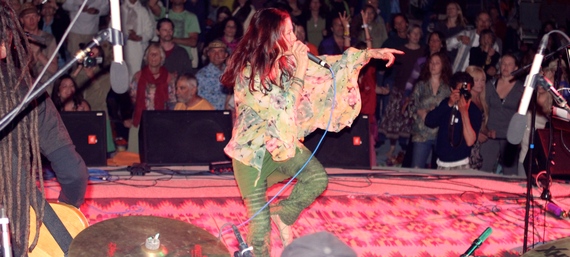 Donna told me that she had attended many yoga festivals and found that people really wanted to dance, to move to the same chants that guided them through many yoga classes. At first she created the CD "The Unchanging" and then she asked some of the hottest DJs in the world to add their unique remixing talents to create riveting dance tracks.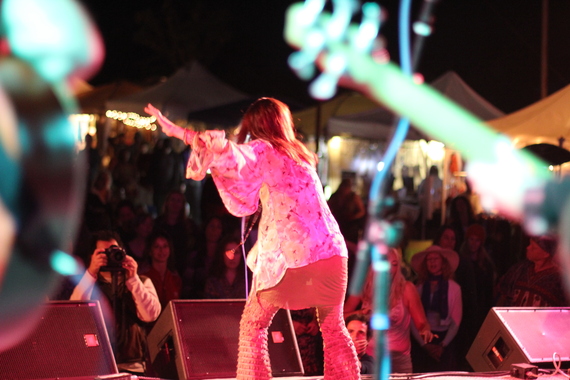 In particular I absolutely LOVED David Starfire's Remix of Jai Mata Kali which features the majestic Lili Haydn on violin, the Ecstatic World Beat Remix of Om Namah Shivayah, Atom Smith's Mantra Flow Remix of Om Tare Tuttare, and Carmen Rizzo's Electronic Chill Remix of the Gayatri Mantra.