Two remarkable teens strike a unique friendship in Lily and Dunkin, Donna Gephart's new novel for young readers, and The Huffington Post has an exclusive first look at the cover.
Due out May 3, Lily and Dunkin is billed as "a compelling dual narrative" that follows Lily, a transgender girl, and Dunkin, a boy dealing with bipolar disorder. Together, the 13-year-old pals, who meet the summer before they start 8th grade, navigate the trials and tribulations of adolescence.
Get a look at the cover below, then scroll down to keep reading.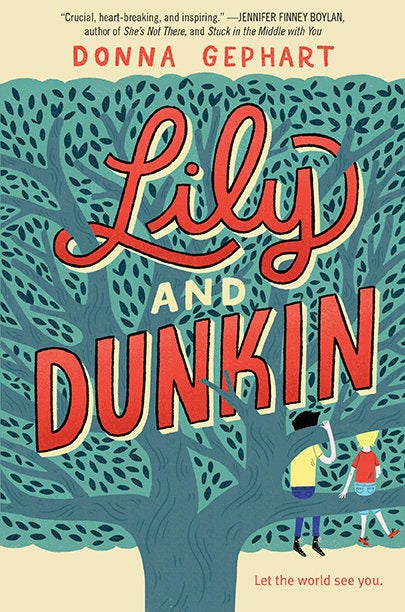 Gephart, whose novels include Death by Toilet Paper and How to Survive Middle School, told The Huffington Post that she was inspired to write the book after watching the 2012 short film, "I Am a Girl!," which told the story of a 13-year-old transgender girl named Joppe. Still, the author had a few concerns about how to approach a transgender narrative.
"Because I didn't have the lived experience of being transgender, I knew I had to do a tremendous amount of research and be deeply respectful," she told HuffPost in an interview.
Gephart said she based Lily on a number of well-known, young trans women, including Jazz Jennings and Leelah Alcorn, who committed suicide in 2014 after her parents reportedly refused to accept her gender identity. Cultural milestones like the hit series "Transparent" and Caitlyn Jenner's transition may have upped the visibility of the trans community in the past year, but that wasn't the case when the author initially sat down to write.
"In my first draft, my editor felt I needed to explain how a teen character would have heard the term 'transgender.' By my final draft, we deleted that explanation," she said. "It's amazing how far we've come in such a short time."
Although she recognizes the "deep emotional underpinnings" of both the trans experience and that of someone with mental illness, Gephart said she wants her readers to appreciate the lighthearted moments of Lily and Dunkin, too. She hopes the book will appeal to anyone who's ever struggled to fit in, and that it "opens a path of understanding, empathy and love so we can continue to create a culture of kindness that includes, rather than excludes."
Sounds like a must-read to us.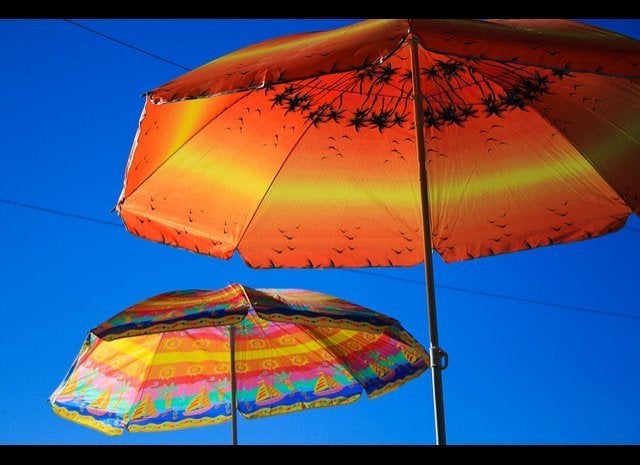 15 Things To Know About Being Transgender By Nicholas M. Teich
Popular in the Community