In a new interview with HuffPost Live, fashion icon Donna Karan opened up about falling for husband Stephan Weiss -- while married to another man.
"It was a major snow storm in the city, and he walked into the room and I just went topsy turvy. I didn't know what to do, I'd never experienced anything like it in my entire life," Karan said. "He was the man of -- I couldn't say my dreams because I wasn't dreaming about him; I loved Mark, Mark was great I was getting married to him, he was my best friend. And all of a sudden this man walks in and there was an energy that I couldn't even explain in my wildest dreams that took me away."
Karan went on to marry Mark, and together they had a daughter. But she continued her relationship with Weiss while married, and she and Mark divorced in 1978.
"Mark was fantastic, he was a great husband and a great father to Gaby, but what Stephan and I had going was something I can't imagine that I'd ever have again in my entire life," Karan said.
She and Weiss, an artist and the co-founder of the Donna Karan company, tied the knot in 1983. Weiss died in 2001 at the age of 62.
Watch more from Donna Karan's conversation with HuffPost Live here.
Want more HuffPost Live? Stream us anytime on Go90, Verizon's mobile social entertainment network, and listen to our best interviews on iTunes.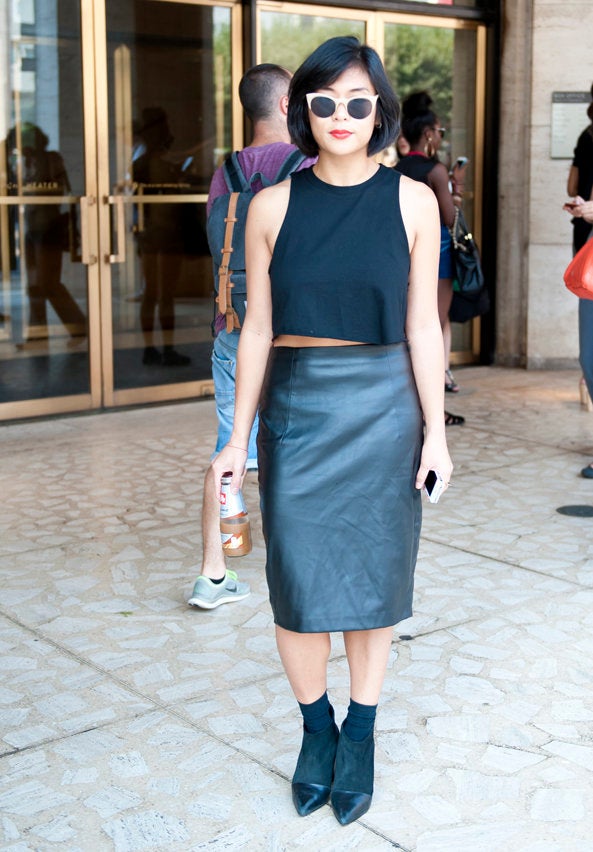 Fashion Week Street Style