Fashion designer Donna Karan sparked outrage online when she defended her friend, the "wonderful" Harvey Weinstein, in a red carpet interview on Sunday night and suggested that his alleged sexual harassment victims were somehow "asking for" it.
"I think we have to look at ourselves. Obviously, the treatment of women all over the world is something that has always had to be identified. Certainly in the country of Haiti where I work, in Africa, in the developing world, it's been a hard time for women," Karan said. "To see it here in our own country is very difficult, but I also think how do we display ourselves? How do we present ourselves as women? What are we asking? Are we asking for it by presenting all the sensuality and all the sexuality?"
Karan said she doesn't "think we're only looking at [Weinstein]. I think we're looking at a world much deeper than that."
"Harvey has done some amazing things," Karan continued. "I think we have to look at our world and what we want to say and how we want to say it as well. You look at everything all over the world today and how women are dressing and what they are asking by just presenting themselves the way they do. What are they asking for? Trouble."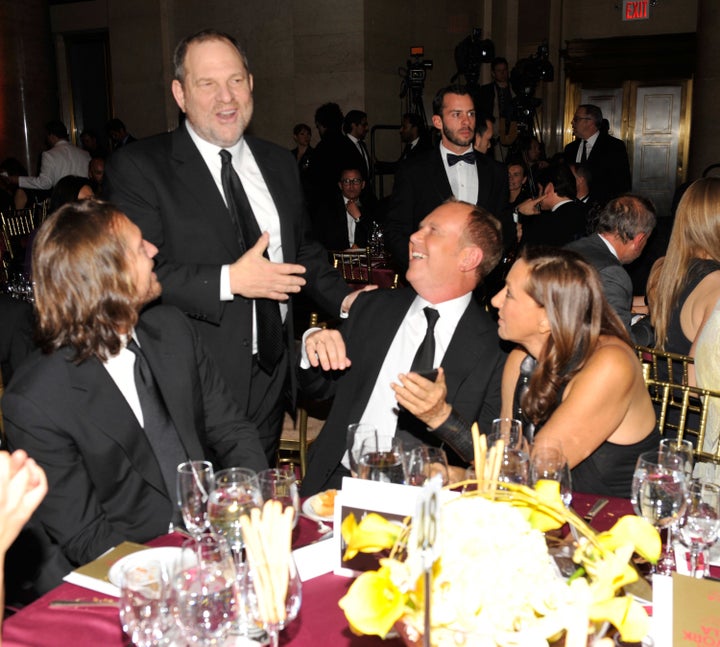 Celebrities like actress Mia Farrow and chef Anthony Bourdain were swift in their condemnation of Karan's comments. Actress and director Rose McGowan, who the Times reported was one of at least eight women who settled lawsuits against Weinstein, called Karan "deplorable."
Other netizens were similarly scathing in their criticism.
Karan later distanced herself from her comments, saying they were "taken out of context."
"Last night ... while answering a question on the red carpet I made a statement that unfortunately is not representative of how I feel or what I believe," Karan said.
"My statements were taken out of context and do not represent how I feel about the current situation concerning Harvey Weinstein," Karan added. "I believe that sexual harassment is NOT acceptable ... I am truly sorry to anyone that I offended and everyone that has ever been a victim."
Popular in the Community