My dear friend Larry Payne mentioned that he had just purchased three watercolor paintings, so I arranged a visit to this exciting new artist's atelier. Based in Culver City, CA, Donna Quesada finds inspiration in nature. Towering over her home studio are two giant sycamore trees that she says are the sole survivors of what was once a line of 122 brothers and sisters. Intertwined among them now are various other plants and trees, such as palms, umbrellas and even banana trees.
Donna showed me her paintings and the first thing I noticed was that some of her exquisitely ornate watercolors had a slightly Asian feel. Donna said that she loves to work with a special Japanese ink called sumi-é, which she often uses alongside watercolor. It is the sumi-é that gives many of her pieces an eastern feel.
Here are four of my favorites: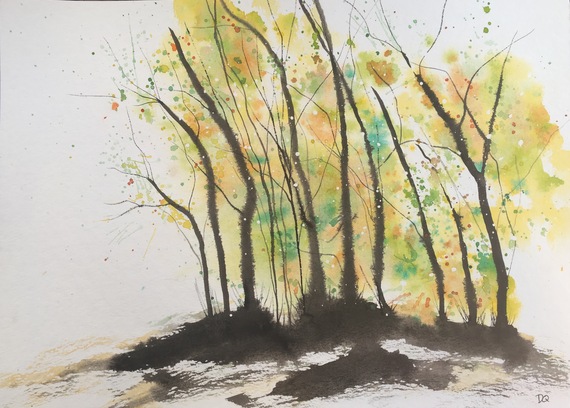 I loved the black trees juxtaposed by the bright leaves in "Yellow Autumn Trees." It is simple yet dramatic and striking, immediately conveying the feeling of the changing season.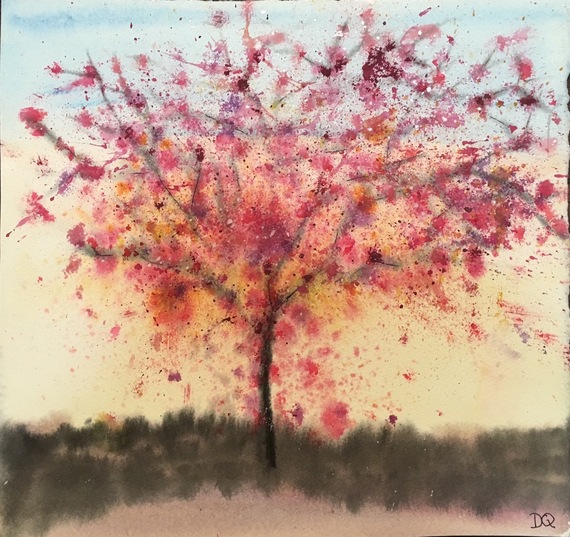 "Pink Blowing Tree" was another immediate favorite. If you look closely you can see layers of splattered paint in myriad colors bursting off of the canvas and making the painting feel dynamic and alive. I loved the paradoxical mood created by the dark ink background with the brightness of the sky and the tree. This is a very exciting painting.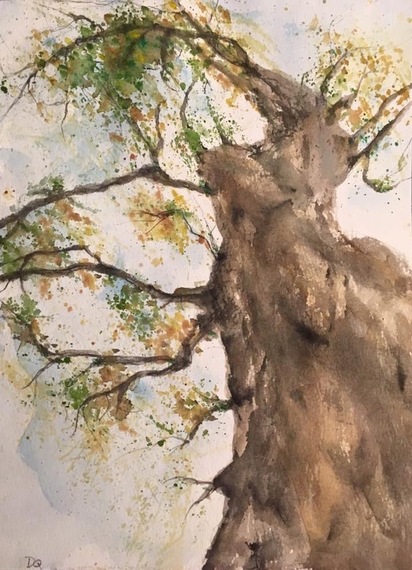 With the sycamores above the studio, it is easy to see how "Sycamore Tree" came into fruition. The upward perspective was dizzying and enticing; it made me feel as if the tree was reaching towards the infinite.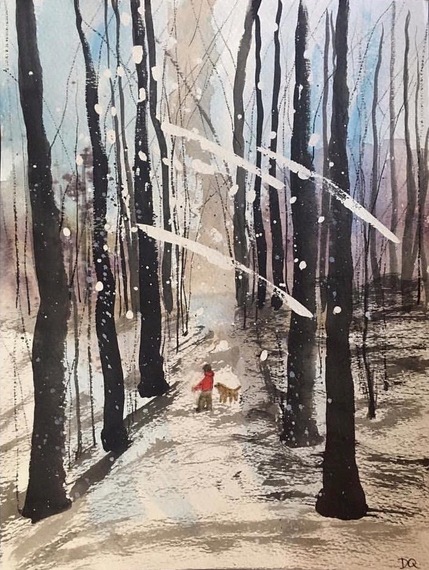 With its subdued palette of earthy colors and speckled snow, "Boy & Dog in the Snow" is a vivid impression of a winter day in the woods.
Popular in the Community