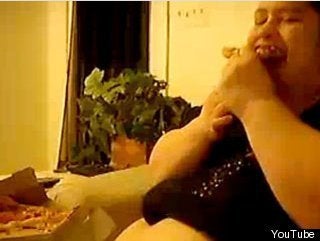 Donna Simpson currently weighs 600 pounds, so she's going on a diet in hopes of reaching what she considers her ideal weight: 1,000 pounds. The 42-year-old mother, a resident of Old Bridge, NJ, consumes a whopping 12,000 calories a day in an effort to reach her goal.
Simpson already holds the Guinness World Record for world's fattest mother. She insists she's healthy despite the fact that she cannot walk more than 20 feet independently.
The grocery bills frequently reach $750 a week and Simpson supports her diet with money earned from a website where people pay to watch her eat. Her husband, Phillipe, who weighs a 150 pounds, fully supports her plans.
"I love eating and people love watching me eat," she said. "It makes people happy, and I'm not harming anyone."
Related
Popular in the Community