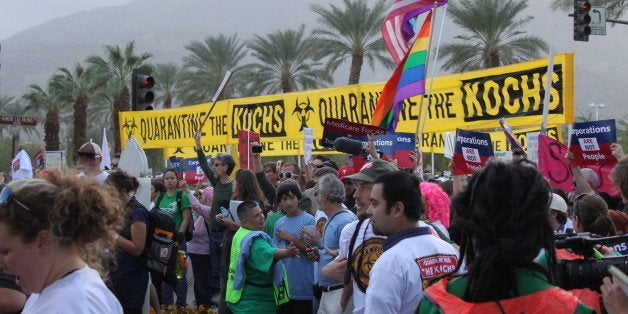 Over 50,000 Americans have already joined the Stampede -- a mass, ongoing protest to stamp big money out of politics and take back our democracy. We're literally rubber stamping messages like "Not to be used for buying elections" and "Stamp money out of politics" straight onto dollar bills. Now we're teaming up with American troubadours Donna the Buffalo and Peter Rowan for their 15 stop "Stampede" tour across the East Coast. We will be infusing some political flavor to their masterful beats by bringing along the grassroots campaign, Stamp Stampede, to help them raise awareness about the toxic influence of big money in politics. The Buffalo stampeding with the Stampede, it's a match made in buffalo heaven.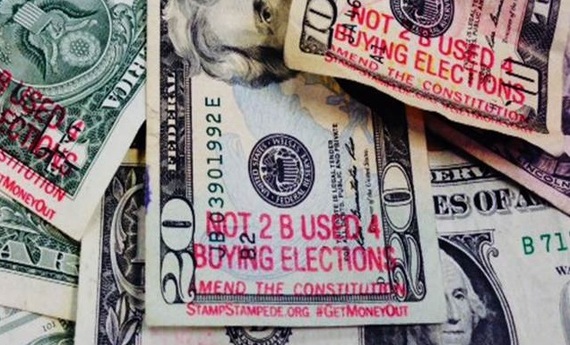 "As a band, we have made a long-term commitment to join this burgeoning movement, " says Jeb Puryear, their lead guitarist. And this movement to get big money out of politics is growing stronger every year. Rubber stamping anti-corruption messages on dollars is the best way for us to express our disgust with the status-quo, pay to play politics in Washington and create a mass demonstration of demand for a Constitutional amendment that overturns Citizens United and other Supreme Court cases that sold-out our democracy to a select group of corporations and billionaires.
But the best part about stamping is that anyone can do it, anytime, anywhere. It's a petition on steroids. Every stamped bill stays in circulation for an average of two and a half years and will be seen by over 800 people. With tens of thousands people stamping hundreds of thousands of bills, this message will reach millions of people.
"Money in politics is on everybody's mind," says vocalist Tara Nevins. In a recent poll, 84 percent of Americans said today's political campaigns are too expensive and the role of money is overly influential. This is a way to do something about it.
With the 2016 election around the corner, there is no better time to spotlight this issue and make clear to the presidential candidates that we need to stamp big money out of our political system.
Donna the Buffalo has taken a pledge to stamp every bill in sight at their concerts, and as the Head Stamper of the Stampede, I will be lending my stamping hands on their tour as well. Our joint music-filled, stamping fest begins in Ardmore, Pennsylvania at the Ardmore Music Hall with more stops in New York, Connecticut, Vermont, North Carolina, Virginia, Tennessee, and West Virginia. Don't miss this unique opportunity to both groove alongside these brilliant troubadours and champion democracy at a zydeco-blend rockfest.
So join us on tour! Join the Stampede! In the spirit of Emma Goldman, a revolution without dancing is not a revolution worth having.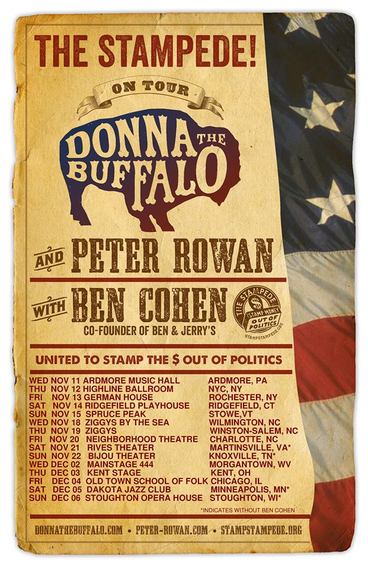 Popular in the Community