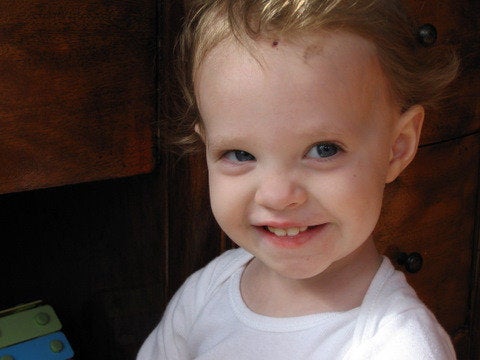 "There is a mass in your daughter's head."
Donna Quirke Hornick was not yet two years old in 2007, when she was diagnosed with an aggressive brain tumor. September is Childhood Cancer Awareness Month , and in commemoration -- and to give voice to the parents who are already far too aware -- Donna's mother, Sheila Quirke, will chronicle the little girls 31 months of treatment in 31 daily posts. She began on Saturday, and will continue through into October.
Almost 13,000 children under the age of 21 receive a pediatric cancer diagnosis every year in the U.S. One-quarter of them will not survive their illness, as cancer is the leading cause of death by disease for children. Each of those cases mean a child suffers, and a family and community is upended.
Sheila originally wrote this series last year, for her blog Mary Tyler Mom at chicagonow.com, and has agreed to rerun them on HuffPost Parents to remind all of us how much medical science can and can not do for our children. I read it back then, and have not been able to forget it. I am better for having "met" this little girl and her mother. This story is uniquely theirs, yes, but it is also universal. It is the tale of too many Donnas and too many Sheilas.
Follow along. And hug your children often.
Start reading the series: