LOS ANGELES ― Donnell Thompson, an unarmed 27-year-old man shot to death by a Los Angeles County sheriff's deputy last month ― and who the sheriff's department had originally identified as a suspect in a carjacking ― was actually innocent, the Los Angeles County Sheriff's Department admitted this week.
"We have determined that there is no evidence that Mr. Thompson was in the carjacked vehicle, nor that he was involved in the assault on the deputies," LASD said in a statement Tuesday.
In the early morning hours of July 28, Thompson, who was black, was shot and killed by an LA sheriff's deputy following a carjacking in which a suspect crashed a stolen car in a Compton neighborhood and fired on sheriff's deputies. Following a search, the carjacking suspect was arrested.
But shortly after that arrest, sheriff's deputies responded to a 911 call in the same neighborhood by a resident who found Thompson lying in his yard. LASD deputies believed Thompson to be a second suspect in the carjacking incident. Sheriff's officials claim Thompson was in a position on the ground that concealed his hands and that they thought he may have been armed. They also say he didn't respond to their commands and that at one point he stood up and "charged at the deputies."
That's when a deputy shot and killed Thompson from the turret of an armored vehicle. No weapons were recovered in the incident.
Brian Dunn, an attorney who is representing the Thompson family, said that it was a series of "tactical blunders" by LASD that led to the shooting, one that was clearly a "mistake."
"We've done our own investigation and have not heard anything to suggest that Donnell Thompson was in any way acting in an aggressive manner or in any way demonstrating that he posed a threat to anyone," Dunn told The Huffington Post. "He hadn't committed a crime, he was not wanted, he had not done anything wrong, he was legally authorized to be where he was, he was legally authorized to be doing what he was doing, he wasn't breaking the law and he wasn't armed ― when you take that backdrop of facts it's just not only a tragedy, but it's a homicide, in every sense of the word."
Dunn was also critical of the sheriff's use of an armored vehicle in this situation.
"In a civilian neighborhood, they bring an urban assault vehicle," Dunn said, "the BearCat, it's like a tank. Their response to this situation was so aggressive. Their tactics were so aggressive."
Dunn said he has filed a federal civil rights claim against the county and that a lawsuit is forthcoming.
While LASD admitted Tuesday that Thompson was not involved in the carjacking, the department has not characterized the shooting as a mistake nor has it publicly apologized for killing an innocent man.
"Knowing what we know now, do we wish it hadn't happened?" LASD Capt. Steven Katz said at a news conference. "It speaks for itself."
LASD said that the deputy who killed Thompson, who has not been identified, has been reassigned to non-field duties. An investigation into the shooting is ongoing.
Before You Go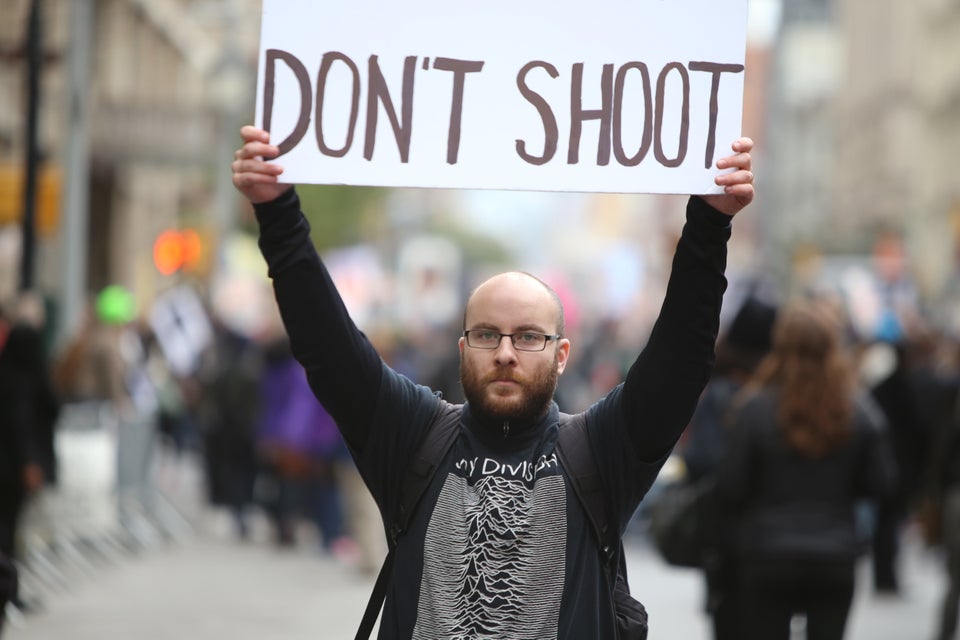 Police Brutality
Popular in the Community