This was one breakfast run that this policeman will never forget.
Deputy Donnie Jackson of the Broward County Sheriff's Office in Florida stopped at a Dunkin' Donuts earlier this month. He was about to pay for his order when a boy told him that he wanted to cover it, instead. The simple gesture made a huge impression on the deputy, who got emotional after the interaction.
"It's a good thing I had on my Oakley's because I really teared up," Jackson said, according to a Facebook post from the Sheriff's Office. "I really appreciated this kind act by this kid and the fine qualities being instilled in him by his parents!"
The pair took a photo together, along with the boy's father. The Sheriff's Office later posted the snap to its Facebook page, where it ended up attracting quite a bit of attention as well as coverage on several media outlets.
"I'm really just sitting back and soaking it all up," Jackson told The Huffington Post of the overwhelmingly positive reactions from the Internet community. "I feel like it's a really positive, uplifting game-changer. Hopefully people will focus on what the good [members of law enforcement] do."
The deputy told HuffPost that he had been feeling a bit down that day, as it was supposed to be his day off but he had been called in to work at the last minute. When the boy offered to cover Jackson's bill, the deputy initially declined. But the boy's parents explained the generous young child's offer.
"His parents insisted saying, 'When you walked into the door, he insisted on buying your breakfast because he appreciates the thankless job you do!'" Jackson said, recalling the interaction, according to the Facebook post.
It was then, Jackson said, that he began tearing up.
"In 26 years of my law enforcement career, nothing like that ... has ever happened to me," the deputy said. "It really meant a lot to me because it was kinda the first time someone actually showed appreciation -- coming from someone so tiny."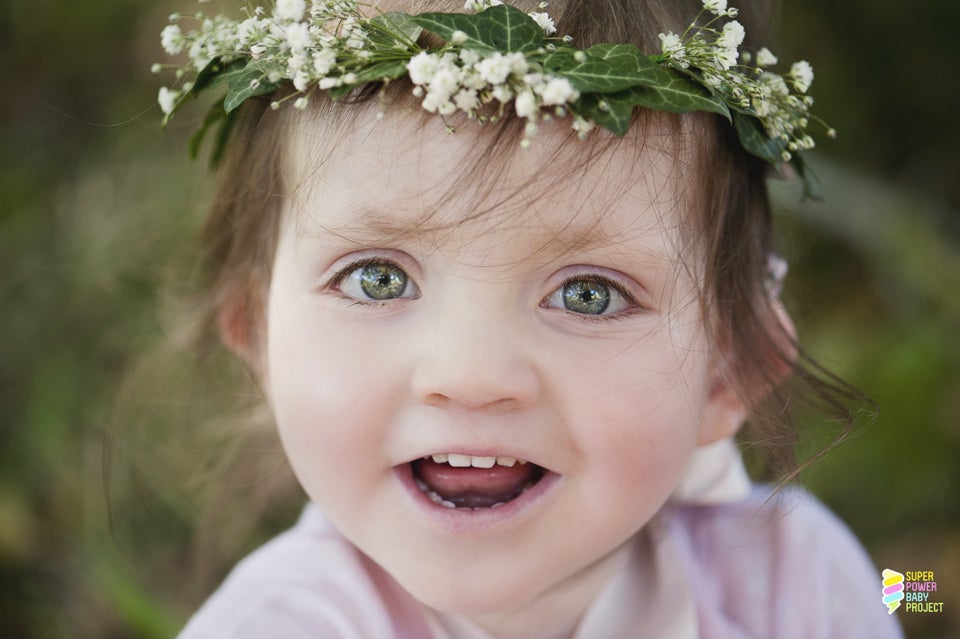 Mom Takes Empowering Photos Of Kids With Disabilities
Related