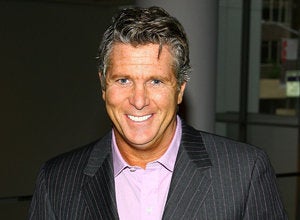 Sources say hedge-fund manager Andrew Sandler, whose father, Harvey, founded Sandler Capital Management in 1980, grew suspicious of his wife, Lisa, with whom he has two children, and hired a private detective a few weeks ago.

The private eye shadowed the attractive blonde until he was able to take surveillance photos of her kissing Deutsch, sources say. Sandler's lawyer, Stephen Gassman, filed for divorce in Nassau County last week and the complaint is said to name Deutsch as the third party.

Sandler declined to comment, and referred Page Six to Gassman, who refused to discuss what is alleged in court papers, which are sealed. "I can't comment. We're trying to work this out amicably," Gassman said.
Related
Popular in the Community