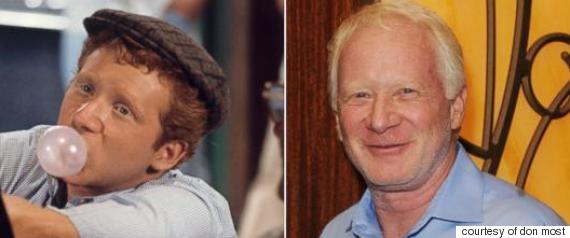 The "Happy Days" veteran is taking his (musical) act on the road, and the timing couldn't be better. Ralph Malph -- the show's "class clown" -- is nowhere to be seen when Don takes the stage with the (wildly talented) Donny Most Orchestra. (Okay, maybe at the end of his second set... little surprise, the audience might see that infectious smile uttering the familiar "I've Still Got It!" catch phrase.) But, the "it" is much more than we ever suspected. What a (singing) voice!! What energy! Who knew? (Move over Michael Buble.)
Through the years, Donny (aka Don) has acted and directed, but his dream has never wavered -- singing jazz standards, and covering the likes of Dean Martin, Frank Sinatra, Nat King Cole and -- his all-time favorite -- Bobby Darin. (I'm not doing a review here, but, if he comes to a venue near you... trust me -- run, don't walk, to see him perform!) Donny kindly sat down with the Huffington Post to answer 12 questions.
Everyone knows you as an actor -- most notably as Ralph Malph on "Happy Days." I'm betting most people have no idea that you can sing! I was actually blown away when I saw you sing at McLoone's Supper Club in New Jersey recently. Why didn't you come out singing in 1984 when "Happy Days" ended?
A couple of reasons. First, I was very focused on getting other acting roles. Roles that would help me break away from the typecasting problem that you face when coming off such a big hit show. Secondly, the kind of music I'm doing -- the Jazz Standards, songs from the Great American songbook, and Swing -- was not as much in favor as it is today. It was viewed as our parents' and grandparents' music, so there wasn't as much receptivity towards it as there is today. That changed when singers like Harry Connick, Jr. and Michael Buble came on the scene, along with Tony Bennett on MTV... and now with Lady Gaga, and singers like Natalie Cole, Diana Krall, Steve Tyrell and others.
I loved the story you told on stage about going to [show creator] Garry Marshall in the early days of "Happy Days" asking him if you could sing on the show. Can you share that anecdote?
During the first season of the show, Anson Williams (Potsie) had gone to Garry and convinced him to have the guys form a band at "Arnolds." Anson tells this story really well in his excellent book, "Singing To A Bulldog." After this happened -- and Anson was doing all the singing -- I set up a meeting for me and my manager to go into Garry's office to plead my case for me to do some singing as well. So I'm in there telling Garry that I had been singing professionally before I even started acting, and went on about how I thought I should get some songs, etc. And Garry's just looking at me, and listening... and then in his own, inimitable way of speaking, he tells me: "If I were producing an act, and I had a juggler, I wouldn't need two jugglers." I wasn't quite sure what to make of that, but it was clear that he didn't want two singers. So that was pretty much the end of that. (Laughs.)
You told the audience you have been singing since you were in your early teens. Did you ever want to be Elvis -- pursuing singing solely instead of becoming a successful actor? In other words, did you want to be a rock star when you were young?
I wasn't really interested in being a rock star. I was more interested in doing what Bobby Darin, Frank Sinatra, and Sammy Davis Jr were doing... and people like Nat King Cole, and Joe Williams, and other great jazz singers.
When you put your act together, how hard is it to round up such a talented seven-piece orchestra?
I had worked with Willie Scoppettone about five years ago when he had put together a doo-wop show, and asked me to be emcee and also perform. We hit it off right away, and I really liked the way he had put together the band, and handled all the music. So when I decided to put my own act together, I thought of him to be my musical director and saxophonist. So Willie put together the players in the band and they are great!
You go out and mingle with the audience after your show. What is the most asked question you get from your fans?
That they had no idea I could sing like this...sing this kind of music...and why didn't I do it before.
How much do you perform as a singer now? How can people find out where you are performing?
It varies as to when I do shows. Sometimes they're lumped together, and other times it might be every three or four weeks. People could go to my website: www.donmost.net. There is a calendar section which will have the dates and locations of my shows. My next show is on July 25th, in Port Jefferson, NY (Long Island), at Theatre Three. We will have about five cameras there, and it will be streamed live on the Internet. So people all over the world could actually see the show live, as if they were there. So on July 25th, at 7:30 P.M. (EST), you just have to go to: MadHouseTV.cleeng.com. It's $4.99 a ticket and a portion of the proceeds are going to The Michael J. Fox Foundation for Parkinson's and Blessings In a Backpack.
You cover Dean Martin, Nat King Cole, Frank Sinatra and Bobby Darin in your act. I think you do the best rendition of Bobby Darin's "Clementine" that I've ever heard... and "Mack The Knife." You said you are a huge Bobby Darin fan so have you thought of doing a whole set of just his songs?
Thank you very much. That means a lot to me. And yes, I have thought of doing just that. I definitely want to do that somewhere down the road. It would be great fun. The toughest part would be picking out which songs to do.
You mentioned that you met Bobby years ago. Can you elaborate how you were in a position to meet him? How did you feel when you walked up to him to introduce yourself? Was he nice to you?

I was about 18 or 19 and I was going into NYC for a commercial audition. It was the summer, and in Central Park they had concerts at night. I heard on the radio that day that some band had to cancel, and at the last moment Bobby was going to fill in. So there was no way I was not going. I got done with my audition early, so I wandered over to Central Park and looked for the venue. I heard music and realized that they were doing a sound check and/or rehearsing. So I got as close as I could to the stage to see what I could see. Then it got quiet, and I realized it was over. I waited around and saw Bobby walking down a path with his son, Dodd. I felt funny approaching him, but at the same time I was so excited that I couldn't help myself, and found myself walking towards him. I tried to be as polite as possible and started to talk to him. He was very low key, and kind of quiet... but very nice. It was a tremendous thrill for me, and I'll never forget it.
How hard was it for you when they taped your last episode of "Happy Days?" And who do you still keep in touch with from the show?
For me, at the end of the 7th season, I didn't know if it was going to be my last show or not. I thought it could be, but it was far from being a definite thing. So it didn't have that kind of emotional impact. It wasn't until several months later that I had decided officially not to renew my contract. I speak with Anson, probably every week. We live about 20 minutes from each other and are constantly in touch. It's great! I also speak to Henry periodically, and we get together as well. Ron [Howard] and Marion [Ross] came to one of my shows about six months ago, and that was terrific! Ron is obviously a busy guy, and I maybe only get to see him about once a year but we stay in touch by email.
One of the best catch phrases in sitcom history is "I've Still Got It" from Ralph Malph. Was that your idea or the writers'?
It was my idea to say that line in an episode, but I actually stole/borrowed it from our director, Jerry Paris, who used to say that all the time after he would successfully get us to laugh at one of his jokes. I just decided to put it in without telling anyone I was going to do it, and everyone loved it. So then the writers started interjecting it more and more.
You have to share the great story of how you met your beautiful wife, Morgan.

Morgan was cast in a guest role on "Happy Days" during my last season on the show. I actually left the show after my contract ran out in 1980. I was smitten with her right away. Evidently, she shared some of that sentiment, as we talked a lot during the days she was on the set. We went out to dinner prior to the filming of the show. We continued dating, and got married about two years later.
You've been married 32 years which is an eternity in show business. What's your sweet secret to a long, happy marriage?
I think that I am very lucky, and that in some way we were meant for each other. Not to sound corny, but maybe we're really "soul mates." When I think of how a kid from Brooklyn (me) wound up with Morgan -- who grew up in Bel Air and Beverly Hills... all the circumstances that led to that -- it really makes me think that it was fate.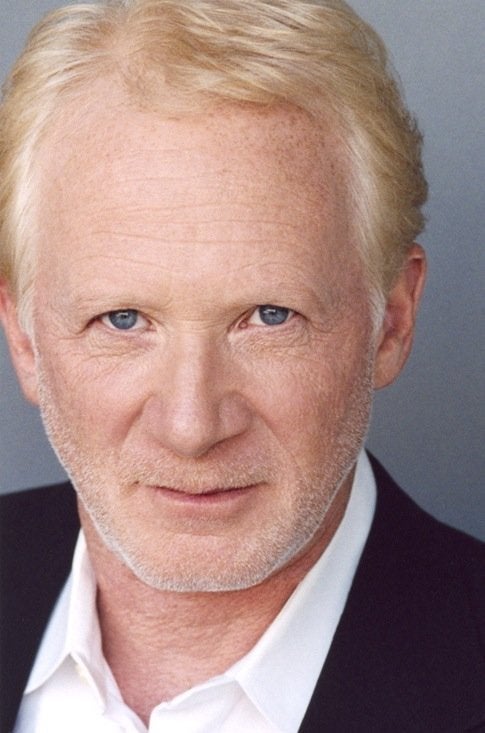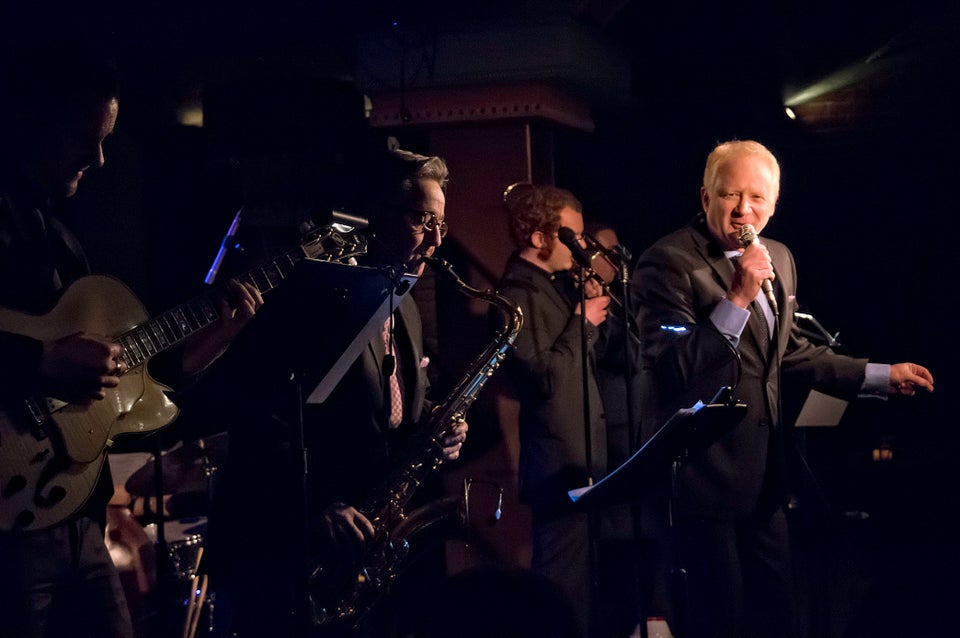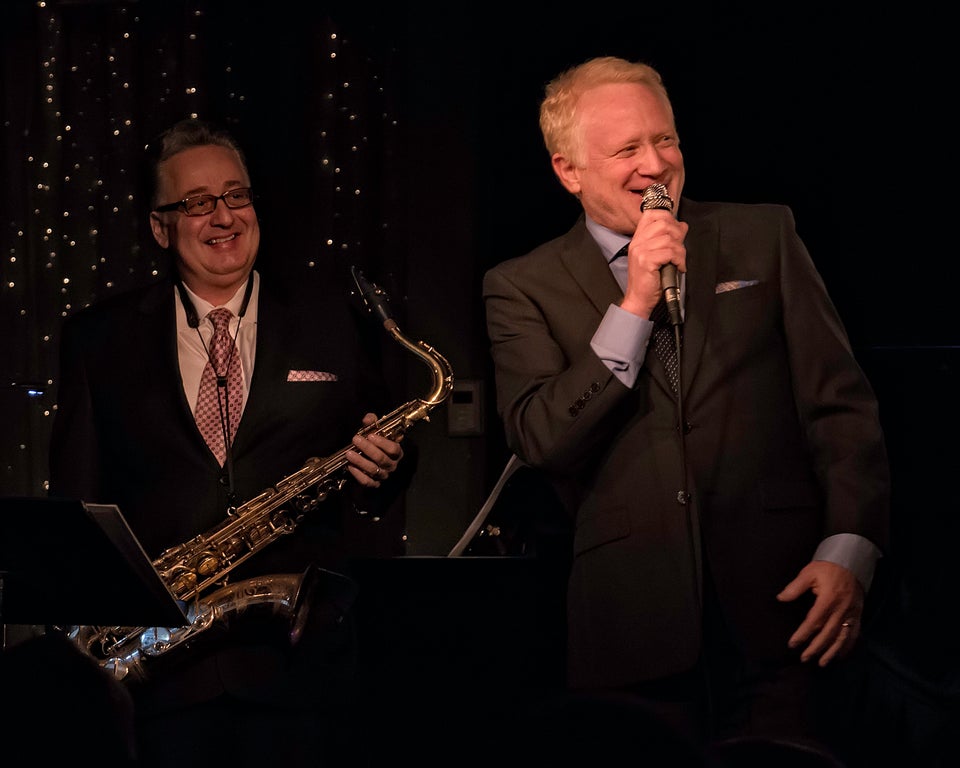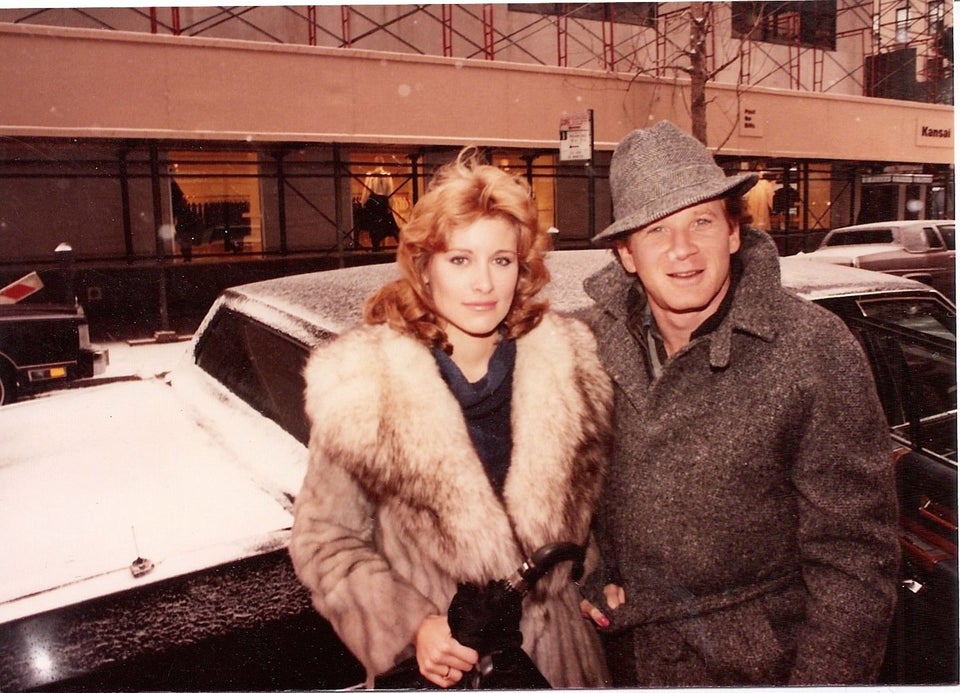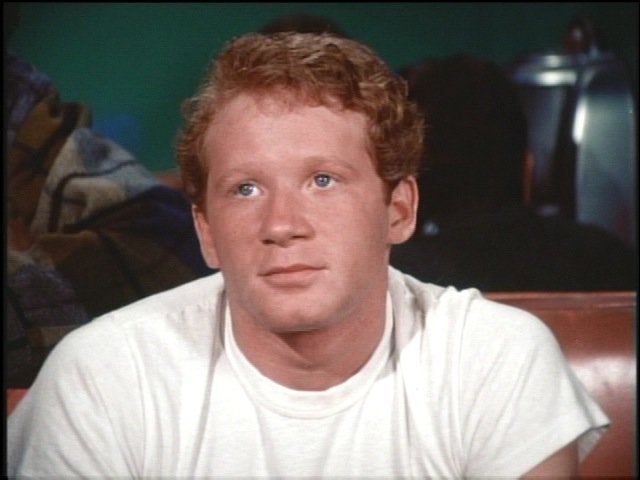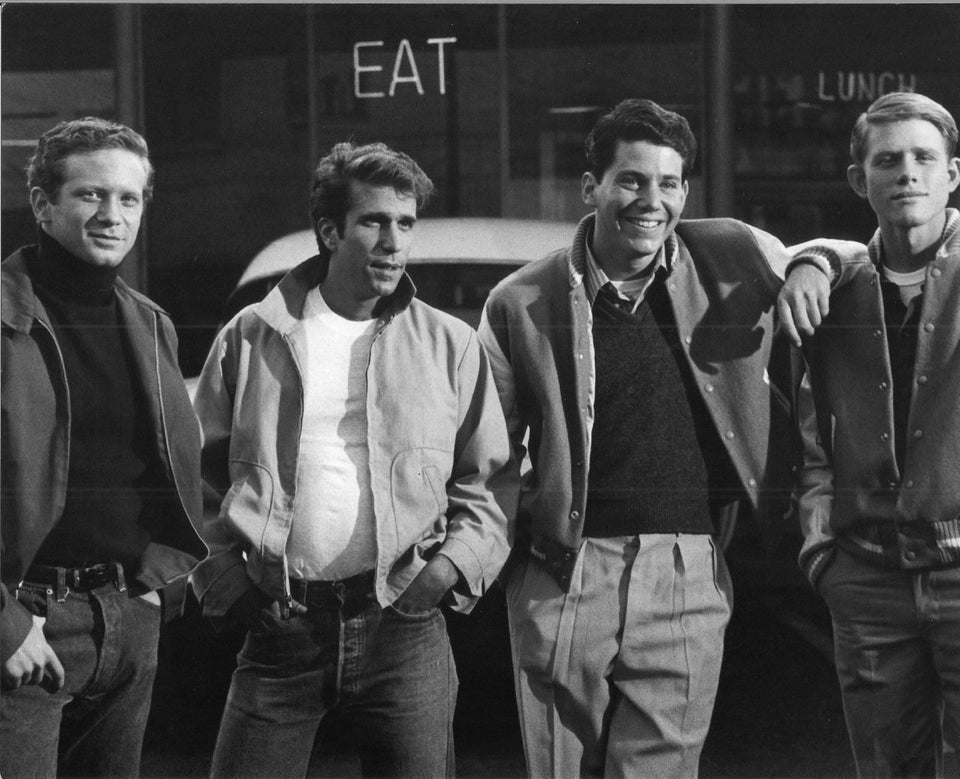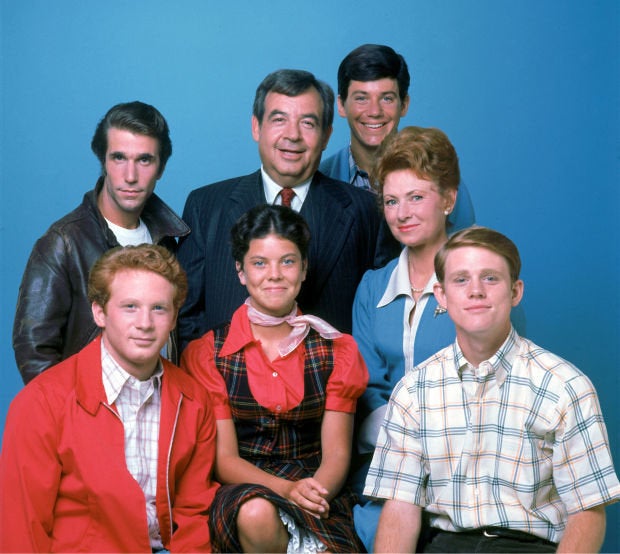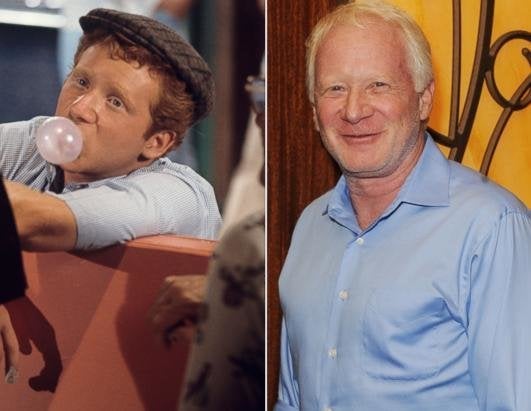 Wedding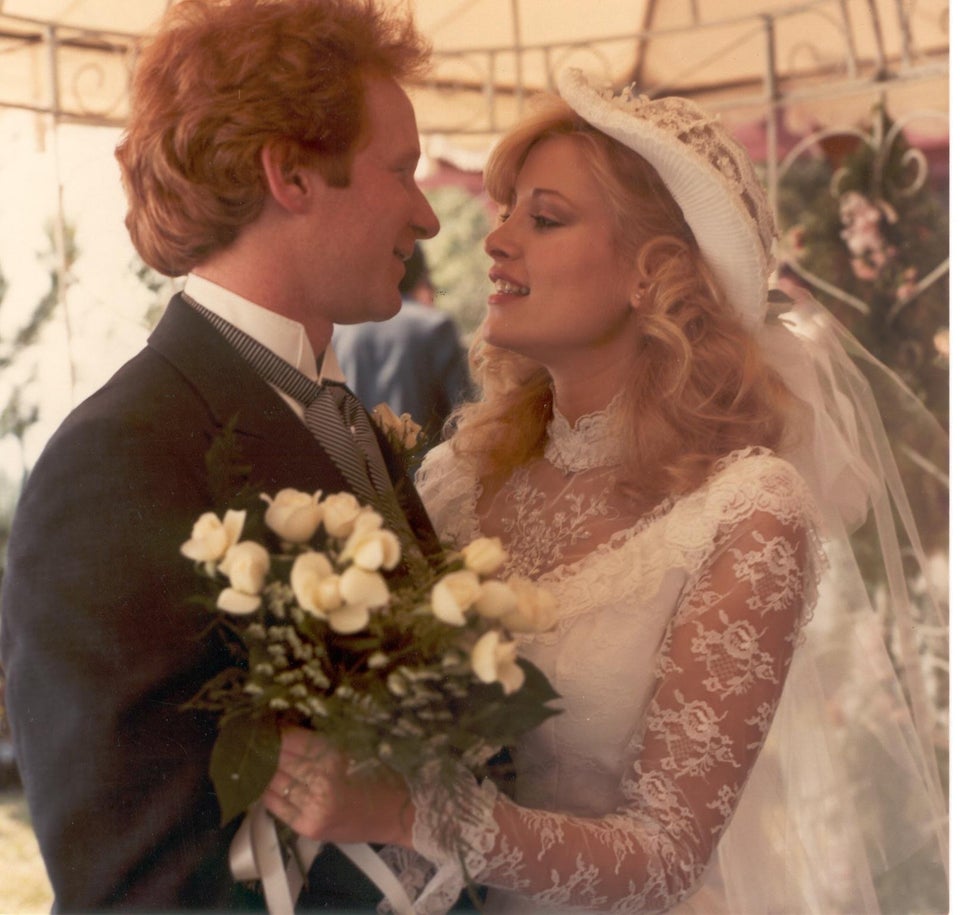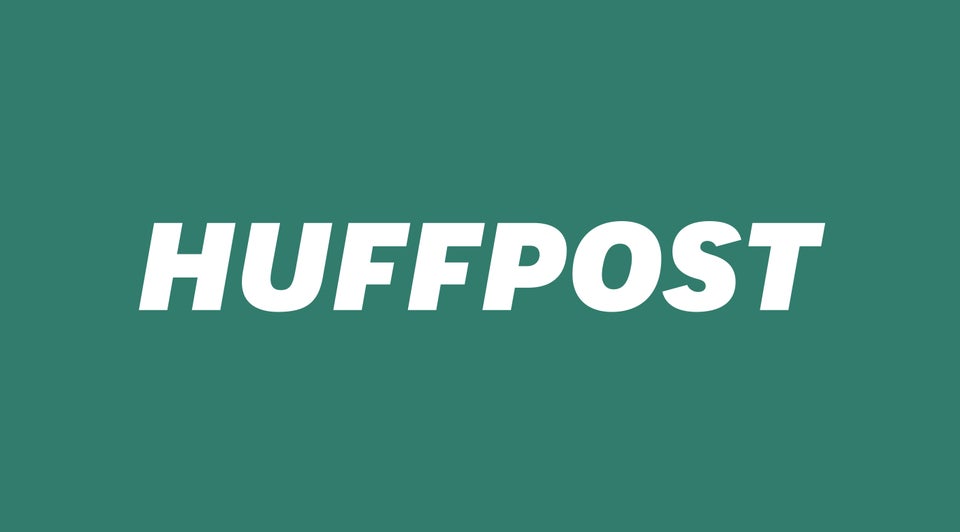 Most Memorable Daytime TV Moments Ever
Popular in the Community