Looks like Donny Osmond has never had to wash out his mouth with soap.
The '70s-era teen idol is known for being wholesome, so it came as little surprise when he told People magazine he can't remember ever using an expletive out loud.
"Never. Because I never heard my father curse," he revealed in an interview out Saturday. "He was tough, but he never swore."
Osmond said he's not completely curse-free, however.
"Obviously I still think the words!" he laughed. "There are certain people I would love to say certain words to at certain times, but I just think, 'Be like your dad.'"
The "Puppy Love" singer earned a squeaky clean reputation after making it big with his brothers in the band The Osmonds, before embarking on a solo career, and then hosting the hit variety show "Donny & Marie" with sister Marie Osmond.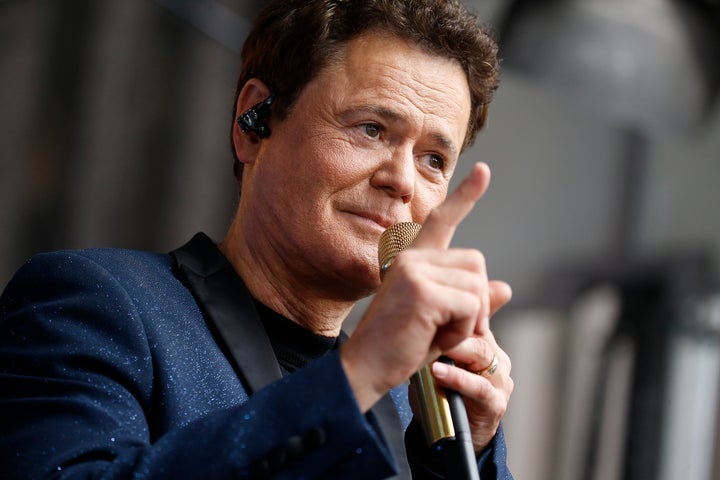 Osmond thinks his good guy image didn't always help his career, once telling the Chicago Tribune, "Donny Osmond was uncool and unhip in the late '70s and early '80s."
In 2004, the singer told the BBC he even asked for professional advice at one point, saying, "I remember hiring a publicist who figured out this whole campaign to get me busted for drugs and change my image."
Osmond was brought up in a conservative Mormon household in Ogden, Utah.
The father of five talked about his relationship with the Church of Jesus Christ and the Latter Day Saints in a 2016 interview with the Minnesota Star Tribune, saying "I'm a Mormon. I don't fake it. I'm not a hypocrite. I'm not the kind of person who thinks everybody [should be]. No. I love the lifestyle, the family unity."
Support HuffPost
The Stakes Have Never Been Higher
Popular in the Community