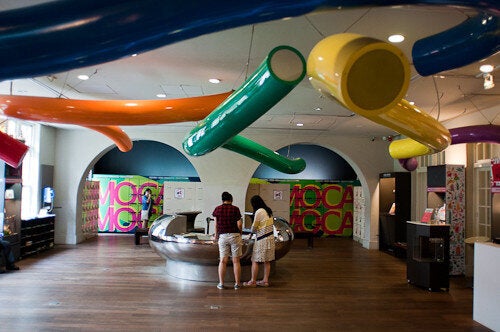 I spoke recently with dozens of arts managers who are concerned that their donors are tired: tired of feeling responsible for keeping 'their' organizations alive, tired of being one of a few who seem to care, tired of making emergency gifts to make payroll. These donors are suggesting that their giving may be limited, or even cut off, in years to come. In many instances, these donors comprise the core board members of the organization. (The board members of one organization I know recently suggested to staff leaders that a separate non-board committee be established to run the capital campaign needed to support a major capital expansion; they were too exhausted to lead this effort!) Donor fatigue is, of course, terribly scary to the leaders of an organization. If they cannot turn to their best friends in time of need, who can they turn to? Must budgets be cut as traditional donors reduce their giving?
There are some who believe that donor fatigue is an inevitable consequence of long-term involvement with an arts organization, or other not-for-profit venture, and that these organizations must be prepared to replace their major donors regularly.
I do not agree. I do not believe donor fatigue is inevitable.
I believe that donor fatigue is a symptom of two weaknesses exhibited by too many organizations: an absence of exciting, surprising art that consistently engages audience members and donors and an inability to add new family members to the organization's base of support.
When art isn't interesting, supporters look elsewhere for their inspiration and entertainment. However, when an arts organization regularly produces interesting, important, surprising work, even the longest-term supporters will be encouraged to continue their involvement. I know of dozens of arts institutions that have done such a good job of maintaining artistic quality and innovation that their donors would be afraid to stray; they wouldn't want to miss the next inspiring activity.
But even the most exciting arts organizations cannot depend forever on the generosity of a handful of donors, especially as the organization grows and the budget expands correspondingly. Arts organizations need to build their families of supporters, finding new donors and engaging them in the work of the organization, spreading the burden of an ever-growing fundraising target over more and more supporters. This is the challenge of cultivating and engaging new donors that is pursued with discipline and consistency by the healthiest organizations.
When senior donors are excited by the work and impressed by the growing family, they will feel comfortable continuing their support. When they do not believe they are solely responsible for the health and well-being of the organization, they will be there in a pinch.
And they will be willing to make that special capital campaign gift--for physical expansion, for the establishment of an endowment or for enhancing a cash reserve fund--when it is most needed.
Arts organizations must not become complacent when a group of donors is extraordinarily generous and budgets are balanced. That is the time to ensure that the exciting artistic projects are planned for the future and to pursue new family members aggressively.
Donor fatigue is not inevitable; it can and must be avoided.
Related
Popular in the Community