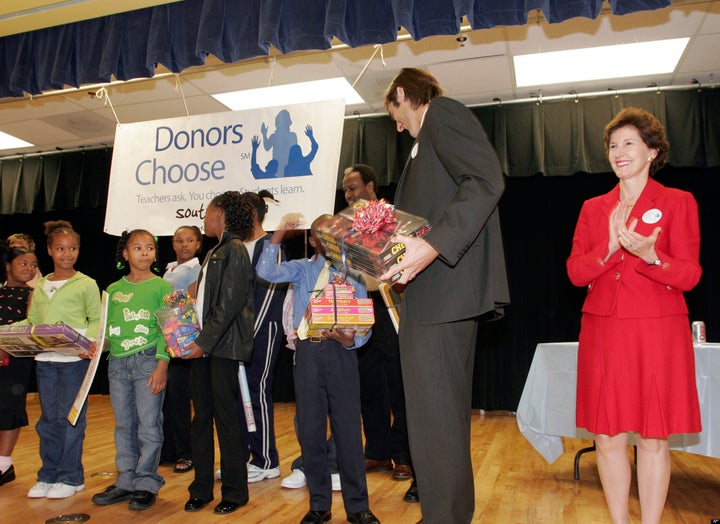 Born from an idea hatched in his high school teachers' lounge, Charles Best's DonorsChoose.org has now raised over $58 million to fund tens of thousands of school projects across the nation. The organization just celebrated their 10th year of philanthropy in public schools.
When Best started the project at his school in the Bronx, he had 11 of his colleagues post the first project requests. These days, the organization is attracting much more attention. Fans of "The Colbert Report" recently raised nearly $200,000 through their "Restoring Truthiness" giving page on the charity site.
In an exclusive interview sponsored by HuffPost, the DonorsChoose founder answers questions about how the idea began and how DonorsChoose selects the classroom requests it hosts. He also gives advice on how teachers and schools can best use the website to meet their needs.
Charles Best fields questions from HuffPost users in two videos about his upcoming projects, his goals and his organization's future ground offices in Chicago.
Pledge to see the upcoming documentary "Waiting For Superman" to receive a $5 gift card to donate to the DonorsChoose project of your choice.
Related
Popular in the Community