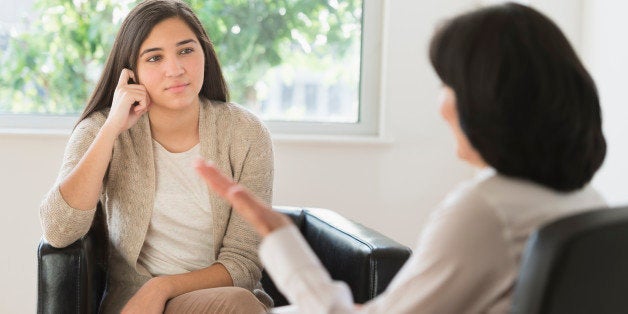 As someone who enjoys social media, and particularly the way in which it allows us to connect with people we might never otherwise meet, I appreciate being able to follow lots of mental health activists and campaigners. Its sometimes hard to read their accounts of therapeutic relationships that have not worked, but I know that these are the voices so often not heard and social media has given them an opportunity to speak out.
Recently I was wondering how, practically I could do something to help.To be a counsellor is to believe in the possibility of positive change, I realized that often people embark on therapy with very little idea of whether the person sitting across from them will be the best fit, they feel disempowered and as if they have to accept the first person who comes along. One thing that would help is if people felt more equipped when embarking on counseling. With that in mind these are some questions for a potential counsellor I would consider useful, based on my experience as both a service user and therapist.

What qualifications do you have?
This may seem like a basic question but in the UK anyone can call themselves a therapist or counselor. There are a number of different awarding bodies and ways to qualify. I do not want to say one is better than another, and indeed it would be wrong of me to do so, but does your therapist have a qualification from a reputable source? Can you google the awarding body? Do they have a complaints procedure? What kind of impression does their website give especially towards clients?
Its probably worth saying something about online qualifications here. They are a valuable resource, a way for many of us to add tools to our therapeutic toolbox. However there is a distinct lack of oversight of online and distance learning. I would see someone who only had online qualifications, without the bedrock of a recognized counselling qualification, to be a red flag.

Are you registered with a governing body?
As I have mentioned anyone can call themselves a counsellor in the UK. However not anyone can join the organizations which regulate counseling and therapy on a voluntary basis. The three main bodies for the regulation of counseling and psychotherapy in the UK are the BACP, UKCP. and NCS. Reputable counselors will be governed by their ethical frameworks, and complaints procedures. This provides some protection to clients should they wish to make a formal complaint. Many people will have the logo of their governing body on their website or promotional material, meaning you don't need to even ask. Compare it to having some work done at home, you would want to know the person fixing your boiler had the correct qualifications, and registrations, before they started work.

Why are you a counsellor?
This is something I would have never dreamed about asking before I trained to be a counsellor. Now I think it would be the very first thing I would ask. At the first whiff of "to help poor unfortunates like you" I would be putting on my coat and making a swift exit. Of course counseling is what we would term a "helping profession" but the idea of being a savior merges all to often with that of being a guru. Over and over again when you read complaints against therapists the problem of them not having strong boundaries comes up, Do you get a sense they are caring, but professional, empathetic, but empowering you? Red flags would be people who put themselves at the center of the work and who emphasized help or advice.
Have you ever worked with X?
If you belong to a minority group it is OK to ask the counsellor if they have any experience of working with that group. Every counselor will say they are non judgmental and open minded, what that means will vary with usage. It is important to point out here though that previous experience is not necessarily a guide to good practice. Let me demonstrate with 2, hypothetical, conversations.
Client: Have you ever worked with non binary clients?
Counsellor: I am afraid not, could you explain what non binary means to you?
Client: Short explanation of their non binary gender identity.
Counsellor: OK, this is new to me, and I am going to have to go away and educate myself a bit. I hope we can still work together, and you will let me know if I am misunderstanding, or misinterpreting things. My first thought is that when I write up my clinical notes I usually only refer to clients by a pronoun. How would you like me to refer to you?

Example Two
Client: Have you ever worked with non binary clients
Counsellor: Oh yes, I have worked with clients of all sorts of sexual preferences, I make no judgement on them, I think this can be a very good space to explore the issues around sexual orientation and of course it is a safe, confidential space.
These may seem like extreme examples, and some clients may feel that despite the honesty of the first example they prefer to find another counsellor who does have experience. The second example highlights that training in working with gender and sexuality divergent clients is limited. There is also widespread anecdotal evidence of therapists pathologizing certain sexualities and genders, seeing them as issues to be solved rather than facts about the client. For all we know our hypothetical client may be attending because their mother died, for job related reasons, because they suffer from OCD or a whole host of other reasons.
By asking this question, and observing the response, you are gaining an insight into how a particular counsellor will view certain things, the lens with which they look at the world. The decision of whether you wish to work with them can then be taken from a position of information and power. The example I have given is around gender, but people with disabilities, people of colour, sex workers, kinksters, and others report being seen as a label rather than a person by their therapist. This question allows you to see how a potential therapist views labels, and responds to certain groups.
Interviewing your potential therapist might seem an odd thing to do, but if more people did, then perhaps the outcomes would improve, as people found the one who was the right fit for them.
Related