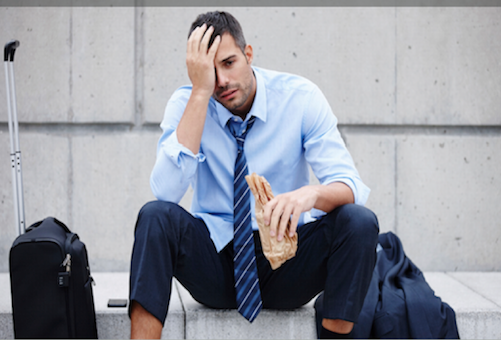 I wrote a short story called, Bill's Messed Up Life. It is about an Investment Banker who suddenly gets riffed from his seven-figure job and doesn't know what to do. That's when all hell breaks loose. You'll have to read it to see what happens to Bill in the end. Bill's Messed Up Life is a cross between the movies Wall Street and Spanglish, with a little of The Firm thrown in.
I had such fun writing about Bill, because, well, I know lots of Bills in the world of Executive Search, and many of them are miserable.
The primary sector focus of my practice is finance. More specifically, Investment Banking, Private Equity, Hedge and Corporate Development (which is filled with X Investment Bankers). I place Associate through Managing Director roles. These positions pay the winning candidate a lot of money; so, when the assignments roll in, financial guys (I wish there were more gals, but I'll save that for another article), start to call.
What's the comp? They go to that question fast.
Will they make me whole? Because I've got some golden handcuffs going on here. A bunch of deferred stock and cash. I don't want to leave a million bucks on the table.
I have these conversations every week. When I dig deeper into their motivation for wanting to make a move, the money suddenly becomes secondary.
I want to like where I work.
There is no culture here.
I'm going through a divorce.
I don't want to do this anymore.
I want to live near the ocean.
Regardless if you are in finance, work at a retail store or clean houses, you may have similar gripes. Let's face it. You're not where you want to be in your career, and, maybe your life. And, because of it, you beat yourself up for not yet achieving that which you desire.
I am here to tell you that the more you focus on how bad things are, how unhappy you are, how much you hate your job, the worse things will get, the unhappier you will become and the more you will have disdain for your job.
Did they beat themselves up over it? At first. And when they did, life handed them more of what they didn't want and they had to find a way out the other side in order to find happiness. And guess what? They did.
Only 32% of U.S. employees are engaged in their work (2015)
Monthly averages are largely consistent
Engagement is flat since 2000
Companies have a long way to go to create cultures that engage and retain their employees. There's a whole 2/3rds out there who are miserable.
I meet with companies about this issue often and help design simple solutions that get a lot of mileage with employees. And guess what? None of the solutions have anything to do with money; just like money is not the primary motivating factor for employees wanting to change jobs.
So there you are, miserable and feeling alone. As you can tell, you are not.
Here is a simple strategy that you can implement right now and that will help you stop beating yourself up. It may even get you closer to happy along the way to where you want to be.
Before you reach for your smart phone or computer to check your email, texts, voicemails, Twitter or Facebook, take 5 minutes to look out your window and appreciate the little things that have nothing to do with your frustration.
How do I do that, you ask.
Here are some simple words of appreciation that will soften you and distract you long enough that you can open your eyes to the good that lies ahead.
I love looking at the sky. The colors and clouds are so pretty and it's fun to watch them change as the day unfolds.
The sounds of birds communicating is fascinating. I am starting to understand what some of their sounds mean and I love to watch the parents gather food for their babies.
I appreciate the many people in my life who love me and I am happy that I don't surround myself with negative people.
Things work out for me. Things are always working out for me.
I love sipping my morning coffee (or tea or lemon water). I am awake and ready to start the day and am ahead of the game.
I can't wait to see what great things this day brings.
I am not going to control this day. Rather, I am going to go with the flow, follow my intuition and impulses that feel good and right.
I am going to chill out more.
I won't let stress in because there is no need for it.
All is well. There is no rush. What needs to get done will get done in perfect timing.
You may have your own self talk, but these are some of the things I say to myself if I'm in any sort of momentary funk. It works. I quickly feel relief, calm, hopeful and happy.
I also talk in these types of generalities when I am on the phone or in a meeting with a high paying executive like Bill who just lost his job.
If you recall nothing else from this article, remember this:
Life is a journey and you aren't meant to get to the finish line as soon as you start.
Enjoy the moments along the way and soon you will not be a Gallup statistic. You will be an outlier, because you will be happy regardless.
Happy begets happy and when you are happy, your dream job will appear in a way you never imagined.
Leave the boxing gloves at home.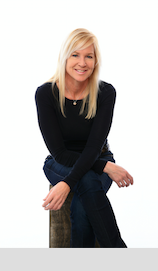 Related
Popular in the Community