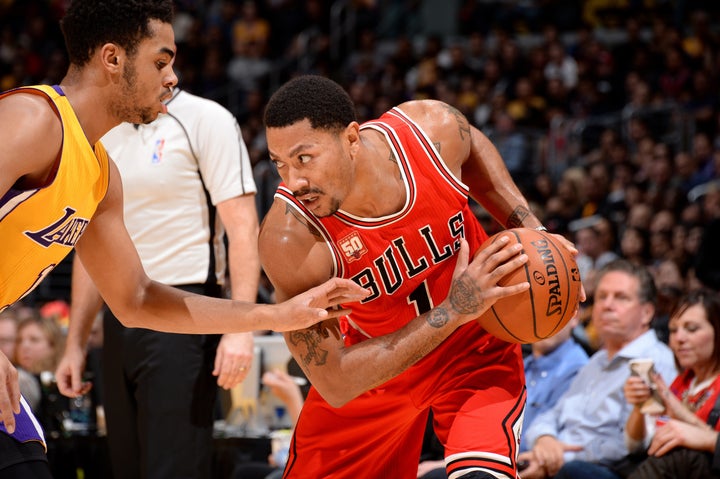 The 27-year-old Chicago Bulls point guard was playing his best basketball all season, averaging over 19 points in the 2016 calendar year. 
Rose's steadiness and renewed sense of confidence stems from no longer having to wear a protective face mask. Amid tremendous dysfunction with a first-year head coach in Fred Hoiberg, along with a front office that was expecting a winner this year and instead got a clunky mix of disappointments, Rose's play has been a pleasant surprise. 
Unfortunately though, the former league MVP has cemented his legacy as an extremely talented, oft injured player of unfulfilled promise. Bulls fans know all too well that when things with Rose seem too good to be true, it's because they usually are. This recent stretch of production should be viewed as no different.
After playing 81 games during the 2010-11 campaign, he combined to play in a mere 100 matches over three seasons. And, in that span, Rose was supplanted by fellow backcourt mate Jimmy Butler -- who caught up with The Huffington Post in 2013 on the verge of his breakout success -- as the clear-cut face of the franchise. Interestingly enough, the former No. 1 overall pick is far more productive with Butler (a two-time All-Star) on the bench and vise-versa.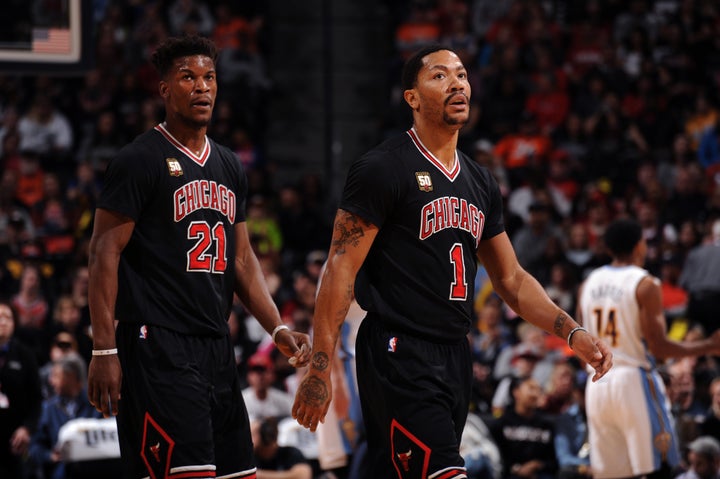 According to ESPN, Butler's scoring increases from 19.4 points per 36 minutes to 24.5 when Rose is out. Moreover, when Butler is out, Rose improves his scoring from 16.8 points to 23.4, per 36. Despite the immense combined talent of both guards, they cannot co-exist at an elite clip together.Rose has proven to be too ball dominant. Furthermore, with Butler recently sidelined with a knee injury, Rose has played some of his best ball yet.
Rose's recent surge is not sustainable because he still struggles to shoot the ball proficiently, nor does he get to the rim frequently enough to augment such long-range deficiencies. He has never shot fewer free-throws in his career (3), and his sub-27 percent shooting from 3 is the worst of any starting point guard in the NBA. 
But even if we can overlook those issues, Rose's key problem -- even with his improved play -- is a lack of overall efficiency. Of the 25 players with a usage rate (the number of possessions a player uses per 40 minutes) of 26 or more, Rose's 13.54 player efficiency rating is the lowest clip.
Kobe Bryant offered insight last week into how Chicago's prodigal son can maximize his ability without the top notch athleticism and speed he once possessed.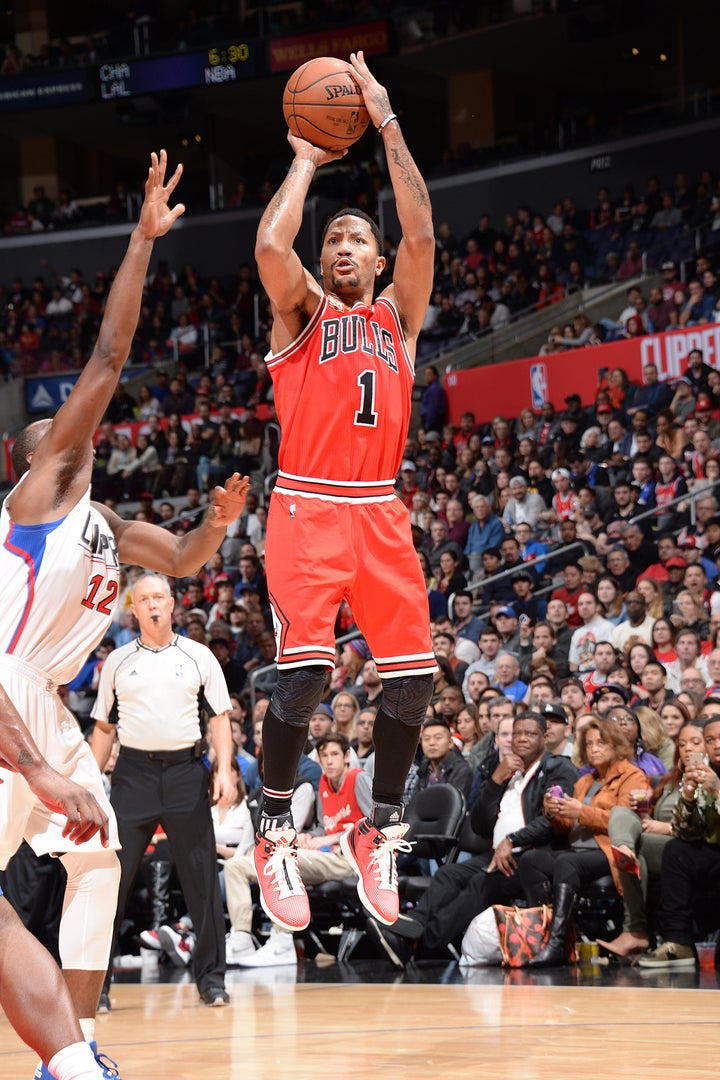 "Derrick is at a position in his career where he'll have to adjust his game," Bryant told ESPN. "And what I mean by that is start using his size a lot more instead of his speed and quickness and start going to the post a little bit more."
While Rose is certainly not at fault for his slew of injuries and diminished athletic ability, adjusting his style to highlight what plus attributes he still has is a necessity. Whether or not he has done so depends on who you ask.
And Rose hasn't been shy to voice his opinion either: "I think I'm a little bit more efficient," he said. "I feel like I'm getting to spots, my spots that I want to get to on the floor, instead of settling."
Perhaps we can attribute his improved production to such a philosophy or maybe new-found confidence. And perhaps it will continue. Then again, when it comes to Derrick Rose, the injury questions always persist, and so too does the reality that he is completely removed from the NBA elite.
Calling all HuffPost superfans!
Sign up for membership to become a founding member and help shape HuffPost's next chapter