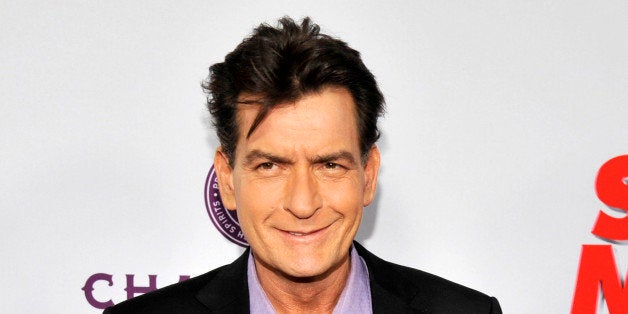 Charlie Sheen did not contract HIV because he had sex with reportedly 5000 women, but rather because he had sex with one person. HIV does not result from the number of partners but rather from exposure to the virus. Yet the many journalists who reported on Sheen's testimony have become seduced by his narrative of promiscuity and have ignored the scientific facts about transmission. They have pointed to Sheen's many sexual encounters with porn stars and prostitutes in order to explain how he became infected with the virus. Claiming that Sheen, Hollywood's notorious bad boy, contracted the virus because of sex with many partners only confirms stereotypes about the epidemic that began over three decades ago.
When HIV first surfaced in the 1980s, journalists, public health officials, and physicians pointed to the alleged promiscuity that ran rampant among gay men to explain the virus. The American public quickly embraced this explanation since it affirmed their religious beliefs that gay sex was aberrant and immoral.
Despite scientific facts about transmission, the American public continues to draw a causal relationship between behavior and infection. According to the popular logic, the more women Sheen had sex with the more likely he was to catch the virus; this was the same rationale that Magic Johnson used when he publicly disclosed his HIV status. Instead of framing the discussion of HIV around inordinate if accurate numbers of sexual partners, a better discussion would be about the possible routes of transmission for self-identified heterosexual men and the risks associated with particular sexual acts. Not all sex with HIV positive people leads to exposure let alone infection--yet in the popular cultural imagination it does.
Stereotypes have often taken the place of science in discussions about HIV. They have not only stigmatized those infected but have also distorted the epidemiological factors that have contributed to the constant spread of the virus--proving how we talk about the virus is equally as important as the science that underlies it.
Jim Downs is a Mellon New Directions Fellow in Medical Anthropology at Harvard University and is an associate at the Weatherhead Initiative for Global History. He is the author of Stand By Me: The Forgotten History of Gay Liberation, forthcoming from Basic Books, 2016
Calling all HuffPost superfans!
Sign up for membership to become a founding member and help shape HuffPost's next chapter