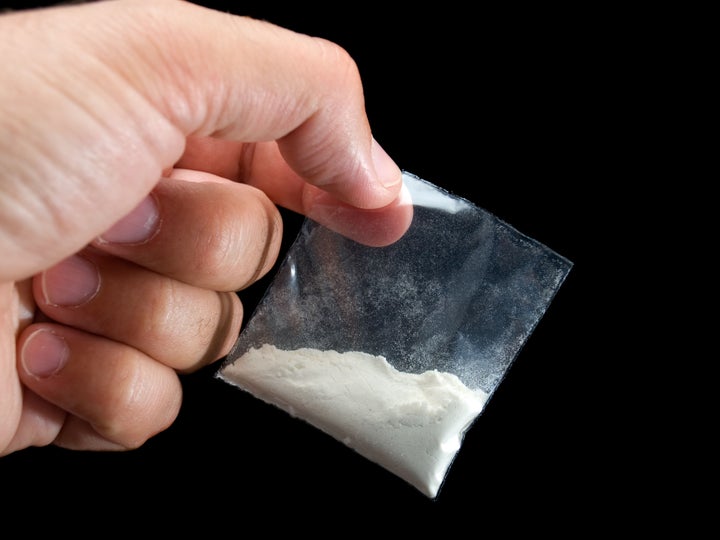 It's almost too much to bear. After decades of defending some of the most racially discriminatory mandatory minimum sentencing laws ever written, some lawmakers on Capitol Hill and their allies are now saying concern about racial disparity is motivating them to "fix" the federal sentencing guidelines. A new comprehensive report out of the University of Michigan makes clear that these legislative efforts are as misguided, as their proponents' stated concerns are transparently disingenuous.
In 2010, the U.S. Sentencing Commission analyzed recent sentencing data and concluded that the disparity in sentences received by blacks and whites was growing -- particularly after mandatory guidelines became advisory. The Commission warned against using its data to conclude judges were exercising discretion in a racially biased manner. And its warning seemed well-advised when a more rigorous, follow-up study by the University of Pennsylvania contradicted key Sentencing Commission's findings.
Undeterred, those seeking to restore mandatory guidelines insist that judges are to blame for unwarranted racial disparity in sentences. They seek to pass legislation to reverse the effect of the Supreme Court's decision in United States v. Booker, which held that the federal sentencing guidelines should advise judges, but not bind them. Thus, to the well-worn charge that federal judges (half of whom, inconveniently, were appointed by Republican presidents and approved overwhelmingly by Republican senators) are soft on crime, we now hear that some of these judges are racists, too.
Mandatory sentencing guidelines, just like mandatory minimum sentencing laws, transfer discretion from judges to prosecutors. Prosecutors, already the most powerful players in the criminal justice system, get to choose not only who to charge and what crimes to charge, but they also get to dictate what sentence a defendant will receive if found guilty since judges have little or no power to disagree. If this extraordinary concentration of power in the hands of one group of federal officials does not convince the public to reject a restoration of mandatory guidelines, the findings of this comprehensive new study should.
"Racial Disparity in Federal Criminal Charging and its Sentencing Consequences" is the understated title of the incredibly important and timely study conducted by Sonja Starr, a law professor from the University of Michigan, and M. Marit Rehavi, an economics professor from the University of British Columbia. The study, the first of its kind, looked at 58,000 federal criminal cases -- at every step where discretion and bias might arise, from arrest through sentencing -- in order to determine the impact of decisions made by prosecutors (rather than judges) on racial disparity in sentence lengths.
In particular, the study focused on how whites and blacks arrested for the same offense were ultimately sentenced. The researchers found significant black-white disparities in the overall severity of initial charges, but saw the most dramatic differences when they examined charges carrying mandatory minimum sentences. Black men were on average more than twice as likely be charged by prosecutors with a crime that carried a mandatory minimum sentence as were white men, even after holding other factors constant.
Those initial charging differences led inexorably to sentencing differences. The gap in sentence lengths between black and white offenders is largely explained by differences in criminal records and in the arrest offense. When you control for those two factors, and others such as gender, age, and district, however, the difference between sentences narrows to almost 10 percent on average. Because 10 percent is still a significant disparity, the authors looked for its cause(s). They found that the gap was caused by differences in the severity of the initial charge. Further, they found that this disparity was largely a result of the prosecutors' decisions to file mandatory minimum charges against blacks more often than against whites, even when the conduct was the same and the mandatory minimum bearing charges could have been filed against whites.
As the authors state, the report has "clear implications" for policymakers. Whereas some members of Congress are insisting that judicial discretion must be constrained in order to alleviate racial disparity, the opposite is likely true. The premiere restraint on judicial discretion is the mandatory minimum, which this study demonstrates leads to significant racial disparity in sentencing. Given this finding, the authors write, "some constraints on judges -- most notably, mandatory minimum sentences" -- and, one can reasonably extrapolate, mandatory sentencing guidelines -- may backfire as disparity-reduction measures; they provide powerful charging tools to prosecutors, and our results strongly indicate prosecutors use these tools more aggressively against black defendants."
Adopting mandatory sentencing rules will not reduce racial disparity. In fact, it will likely make the disparity worse. Members of Congress who believe offenders should be punished for their conduct and not the color of their skin should take heed.
Calling all HuffPost superfans!
Sign up for membership to become a founding member and help shape HuffPost's next chapter