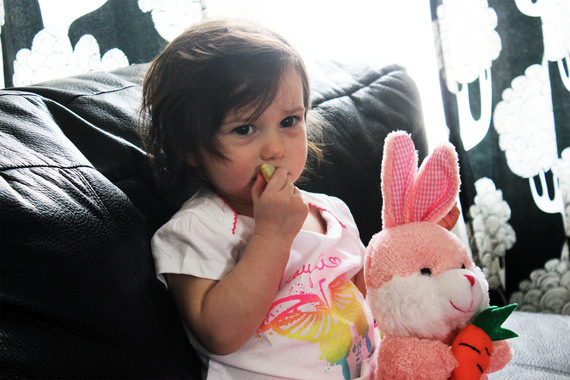 The first time I held you in my arms the moment lasted an eternity. I had waited in such complete and utter anticipation for your arrival. I wanted you more than anything else in the entire world. When I brought you home the world stopped but you didn't -- my life became a slave to yours and I was tired. So tired. I just needed to shut my eyes for a few more moments.
And there you were, bigger. Sleeping. Finally. Smiling, laughing, playing. Every day my heart filled up as you showed me each new step in your life. We grew together and for every lesson I taught, you showed me something back I would never forget. I tried to do it all right for you and our lives were busy. I had to work. I had to clean. It was tiring juggling everything with a baby.

I blinked again.
Your toddlerhood was a blur. I can't remember everything no matter how hard I try. I miss your funny ways of saying words. I yearn for the days of tantrums over little things -- because all your problems would still be small. Sometimes your legs were too tiny so I had to carry you. You always ran and I always chased. You wrote the book on what terrible 2s, 3s, and 4s, means. You were perfect. I was tired.

I swear I only shut my eyes for a minute.
Now you're a big kid. I know you need me, but you'll never need me in the same ways you did before. I can't lift you anymore. I can't remember the last time you comfortably sat on my lap. I watch as you hold on to the last of your childhood before you reach those awkward pre-teen years and I pray that you'll stay little, stay mine, for just one more day.
Every day my life is perfect. Every day I know can never be replaced. Every day I want to squeeze just one more precious moment with my children just as they are now. Every day I'm tired and worn down. Every day I blink.
Kal Ross is a LGBT blogger who writes about his experience being transgender, transitioning with 5 small children, parenting, frugal living and minimalism. This article originally appeared on Small Town Nerds.