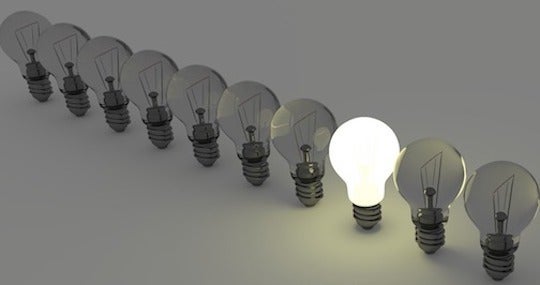 Regardless of the size of the company, its age and its bottom line, many companies are cost conscious – and rightly so. Keeping a close eye on costs helps ensure the success of the venture. However, in some instances, companies are cost conscious about the wrong things.
When I hear business owners ask for referrals to "low-cost," "inexpensive" and "affordable" professionals in a given field, whether from me directly or within earshot (such as at an industry, business, or networking event) I instinctively cringe. In my experience, this is a recipe for mediocrity. Even when cost is a factor, there are important reasons you should eradicate these qualifiers from all of your solicitations for business partners.
Undoubtedly, these business owners are looking for referrals to quality professionals who are bright, hard-working and talented, and who are best suited for their particular problem. They may also be looking for professionals with whom they can enjoy a long relationship for any other issues that may later arise for them. And they almost certainly want those professionals to bring value to the business, and to help position the business to succeed and thrive. But that's not what they're saying. These terms often imply that you're looking for cheap Band-Aids rather than professional solutions that will help your business grow and thrive in the short and long run. This perception shapes not only the referrals received in response to the requests, but it also seriously impacts the way others view you, your brand and your business. Requests for low-cost, affordable or inexpensive professions emphasizes price, first and foremost. Even if quality or fit is mentioned in the request for referrals, the emphasis remains on cost.
As a practical matter, people are not likely to recommend $1,200/hour attorneys, the most expensive PR firms, the most expensive website development companies or other premium-priced professionals, except to the not-at-all-cost-sensitive Fortune 100 companies that can afford them and routinely hire them. Most of your contacts are likely to be concerned about both quality and cost, and truly appreciate the added value that the right professional can bring to solving a problem. People refer their vendors and business partners to others because they have been pleased with the quality of the work, the solutions, level of service and pricing they have received ― so affordability and value is already implied in their referrals.
Additionally, "low-cost," "inexpensive" and "affordable" are nebulous and relative terms that mean different things to different people. It may also be short-sighted to limit your options based on cost: the difference between okay and awesome can be pennies. And in the long run, the better fit can actually cost less than the inexpensive Band-aid. There is no reason to cheat yourself out of awesome service. Further, many quality professionals are pre-programmed to write off these types of requests because experience tells them the prospective clients' focus tends to be more on the bill than on the work to be done – which doesn't make for a good partnership.
So while price is a factor for all of us, I implore you to eradicate cost considerations from your requests for referrals, and to discuss cost with the people who have first shown that they are best for your needs. Otherwise, you're just throwing money toward the lowest bidder, who may or may not deliver lasting value - which is likely what you're striving for anyway. You are investing in your business, your brand and yourself. It's worth your time to find the right solution, not just the cheapest fix.
The foregoing is provided for informational purposes only, is not an advertisement, does not constitute legal advice or legal opinion, and does not create an attorney-client relationship. The content may not apply to the specific facts or a particular matter. You should not act or rely on any information contained in this article without first seeking the advice of an attorney licensed to practice in your jurisdiction.
REAL LIFE. REAL NEWS. REAL VOICES.
Help us tell more of the stories that matter from voices that too often remain unheard.
This post was published on the now-closed HuffPost Contributor platform. Contributors control their own work and posted freely to our site. If you need to flag this entry as abusive,
send us an email
.