Every day, we're hearing about new automation to save us money and time. It's no secret that online courses are gaining popularity because it's a business automation that is making some entrepreneurs millions of dollars - a lot of that money coming in while they sleep.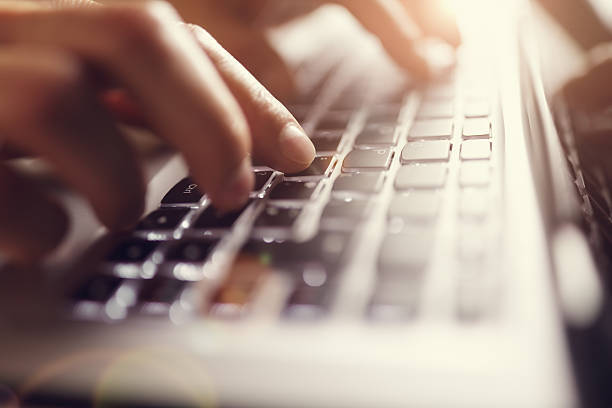 On the surface, it sounds easy. You know the material, so you put it all together with some video modules and worksheets, tell all your friends online, and then boom! You're earning passive income.
The idea is appealing and nearly everyone in the online business space is jumping to cash in, but many are not. It's because they are making mistakes. To be successful with online courses, there are a few things you need to learn and mistakes to avoid.
1. You're not asking questions
While creating a course to teach your knowledge and passion is exciting, you need to pause before you create anything.
"Instead of just running with the initial concept, take the imperative steps to test it on your target demographic," Vlog Boss Amy Schmittauer Landino suggests. "Surveys are good, but asking people what they want directly is even better. But, what if they actually were to put their money where their mouth is?"
The YouTuber says this is critical for saving time and learning how you can make sure it's exactly what people want to buy.
2. You're not selling it before you create it
Halley Gray says the number one mistake people make when creating online courses is they don't create them to get paid.
"You need to pre-sell your course to validate the idea before spending thousands of dollars and months of time investing in a course," Gray said. "By pre-selling your course, you can launch it lean and make thousands of dollars before you've even written it."
Gray also advises taking a look at the size of your email list to estimate what your income will be based on your conversion during this period.
3. You're not clear about the transformation
Humans are goal-oriented creatures who are buying into the end result - not the course itself.
Jessica Terzakis, a curriculum and instructional design consultant, suggests asking yourself this question: What problem am I solving?
"When it comes to creating an online course, it's so important to base the content around the problem your students are experiencing," Terzakis said. "This is especially important when you're marketing your online course.  When your prospects see you as the gateway to what they want, they won't hesitate to work with you."
4. You're not listening
Remember how we mentioned asking questions. When you do, actually listen to the answers. You can do this in a variety of ways.
YouTube expert and course creator Sunny Lenarduzzi looks to Amazon. "I recommend going to Amazon and look for books on a similar topic to your course and see if they have an active review section or are in the bestseller category."
Lenarduzzi says this doesn't only prove people are interested in the topic, but you get to see what they are saying (or typing) about it in the reviews.
5. You're not qualified to teach what you're teaching
There's a saying, those who can, do and those who can't, teach. 
"The industry is taking a dangerous turn where a person will learn how to accomplish a task that's easily found online and turn around to create a digital course touting themselves as an expert," ad strategist Amanda Bond said. "One single instance of success does not equate to mastery. If you're choosing to be an educator, you have a responsibility to make sure your knowledge is shared with context, experience, and true wisdom." 
Before you create your online course, these tips and strategies will help set you up for success.
REAL LIFE. REAL NEWS. REAL VOICES.
Help us tell more of the stories that matter from voices that too often remain unheard.
This post was published on the now-closed HuffPost Contributor platform. Contributors control their own work and posted freely to our site. If you need to flag this entry as abusive,
send us an email
.