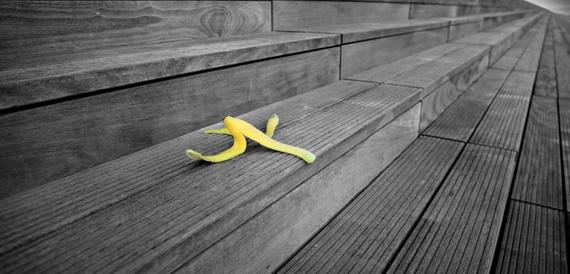 You want to speak at TED, share your message and make a difference, and grow your business. There are some terrible mistakes you must avoid in order to be successful. If you make these mistakes, you will never get on TED talks. Worse, you may waste time and lose clients.
After giving a TEDx talk and interviewing successful TEDx speakers, I discovered seven mistakes business leaders make when getting on TED talks.
1. Wait to get invited to speak at TED
To speak at TED, you need to get invited. Some people have to wait for years in order to be selected as a TED speaker. Successful people don't wait; they take action.
The short-cut to speaking at TED is giving a TEDx talk.
TEDx talk is your audition to getting on the TED stage. When you give a great TEDx talk, you stand a higher chance to get invited to speak at TED.
2. Promote yourself or your business
TED hates people promoting themselves and their business. TED loves people who share ideas worth spreading.
Treat TEDx events as your first date. Do what your first date loves: share ideas worth spreading.
Make your idea so great that people can't wait to share your TEDx talk with their friends. When people like your talk, they will google your name and want to do business with you.
3. Have poor relationships with event organizers and speakers
If a stranger asks you to work with him immediately, would you say yes?
Make friends with TEDx event organizers and past speakers. Offer to promote their event. Join their organizing team. I even volunteered to be the MC at TEDxHong Kong Live.
Build relationships with decision makers by adding great value. Next time when they need a TEDx speaker, guess who will be on their mind? You.
4. Contact event organizers when it's too late
TEDx event organizers start selecting speakers months before their event. I once contacted the organizing team two weeks before their event. Guess what? They've confirmed the speaker list already.
Contact TEDx event organizers three to six months in advance. This action shows that you are well-prepared and serious about sharing your big idea with the community.
5. Focus on yourself
Many business leaders only focus on what they want to say. They ignore what the TEDx organizers want.
Every TEDx event has a main theme, for example, "Predicting the Future." If you suggest a TED talk about the history of men fashion, do you think the event organizer will let you speak?
Relate your talk to the theme of the TEDx event. Explain to the organizer how your talk supports the main theme. You'll be more likely to get a yes.
6. Nervous about public speaking
TEDx organizers want to look good; they don't want speakers who are nervous and uncomfortable in front of the audience.
People who get on TED talks speak with confidence. How do you speak with confidence? Prepare, practice, perform.
Prepare your talk with a clear message. Practice your talk with feedback. Perform by picturing the audience as your friends.
7. Follow the wrong steps
Our most valuable resource is time. You can earn more money, but you can't earn more time. Stop wasting time.
The most effective way to get on TEDx talks is to learn from an expert who has been a TEDx speaker and interviewed other TEDx speakers. You will save months of frustration. You will share your message and make a difference.
If you can avoid these seven mistakes, you'll stand out from the crowd - but of course, these aren't the only mistakes to avoid.
There are many, many more -- too many for me to list in a short post.
What mistakes do you see people make when getting on TEDx talks? I look forward to reading your comments.
REAL LIFE. REAL NEWS. REAL VOICES.
Help us tell more of the stories that matter from voices that too often remain unheard.