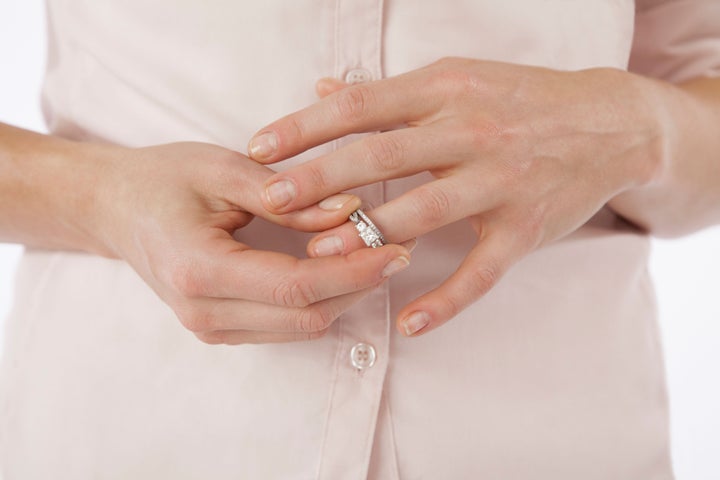 The biggest day of the year for female sign-ups to AshleyMadison.com, the website for married people looking to cheat, is the day after Valentine's Day. Ten times more women sign up to Ashley Madison to meet other married men to have affairs on February 15th than on any other day of the year. The second most popular day for women looking for affairs is the day after Mother's Day.

Why? Because they're disappointed.

So let's call it what it is: the day after Valentine's Day should be renamed "NOT FEELNG THE LOVE" day. Is this your scenario? She wakes up on February 15th, rolls over, and looks down at you as you slowly wake up from your Valentine hangover. She's not smiling at you. She is not smiling because she is remembering Valentine's Day and all the things you didn't do for her. You're thinking you got off easy this year.

You had some big plans. You did. But in the end you got her a card and maybe some grocery store flowers. You waited for her to make reservations at a crowded restaurant and after you ate, you complained about the bill. You went home and had mandatory sex and then you both fell asleep. Check off that Valentine's Day to-do box.

But she's not happy. She is not smiling because she doesn't feel appreciated or loved. But she has a plan. She is going online as soon as you leave for work and signing up for a website that will let her meet someone who will notice her, make her feel special and make her feel appreciated.

This Valentine's Day, do it differently. You don't have to buy her a diamond ring, a car or a vacation. Just remember that appreciation is the key. Let her know that Valentine's Day is not just a made-up holiday by the card manufacturers. She doesn't want to hear that. Think about what she brings to your life, and what she has added to your relationship over the past year. Then tell her.

Think of three things you really appreciate about her and write them down. Put them in a nice card. Or write them in a poem or in a song. She won't care if it's corny or if it rhymes. Overwhelm her with romance. Buy her some nice flowers (not carnations). They don't have to be roses. She knows they jack up the price for Valentine's Day. Get creative and find her some giant peonies and buy her a lot of them -- two or three bouquets. That night, run her a bath, light some candles, put on some music (all free) and wait for her in the bedroom with a glass of champagne. Yes, women like that stuff.

You can bet that if she met someone online who did that for her she would definitely like it.

So this Valentine's Day, be the guy she wants to meet. This year tell her how much you appreciate her. Let her wake up on "NOT FEELING THE LOVE" day and think, "Wow, he was amazing."

Let AshleyMadison.com's CEO Noel Biderman wonder why his numbers are down this year on February 15th. Let your wife be one woman who isn't going online signing up to meet a new lover. Be the new lover she's looking for this Valentine's Day.

Don't let this year's "NOT FEELING THE LOVE" day get the best of you. And remember, you have some time till the day after Mothers Day too.


Support HuffPost
A No-B.S. Guide To Life
Related
Popular in the Community