On Saturday, Jessica Chastain tied the knot with fashion executive (and down-low member of Italian royalty) Gian Luca Passi de Preposulo in a private ceremony at the groom's family estate in northern Italy. The bride wore white; attendees included fellow actors Anne Hathaway, Emily Blunt and Edgar Ramirez.
That's about all the Oscar nominee wanted the public to know. But during the wedding, paparazzi photos were taken from helicopters without the actress' consent, making the internet rounds and turning an intimate moment into gossip fodder.
In response to this invasion of privacy, the "Zero Dark Thirty" star confirmed her marriage and slammed the paparazzi in a note shared on social media Tuesday night that included a special request to her followers.
"Did you hear? I'm off the market," Chastain wrote, alongside a longer statement. "Gianluca & I got married! We wanted privacy & aren't selling photos but I'll post something in the future."
Thank you for all the sweet comments about my wedding. I love you and it was a beautiful day. I am going to ask you to please stop sharing the photos. Helicopters disregarded a no-fly zone & took those pics during the ceremony. Every time I see them I'm reminded of the insensitivity of that moment. I promise that I will share pics with you in the future, but I would prefer to share photos that celebrate love, not intrusion. I'm off social media for a few weeks. Much love and happiness to all of you.
Chastain's stance makes sense given that she's remained incredibly private about her relationship with Passi de Preposulo up until this point. The two have dated for nearly five years, but the actress has only given snippets of information to media outlets here and there.
Aside from revealing that she's "very, very happy" with Passi de Preposulo, she told Extra in 2013 that it's "a wonderful thing when a career does so well and your personal life goes so well."
So, to make a long story short, stop, drop and scrap that wedding photo collage you already made until official photos are released. If watching half of "Miss Sloane" before falling asleep on a transatlantic flight taught us anything, it is that you do not, under any circumstances, mess with Jessica Chastain.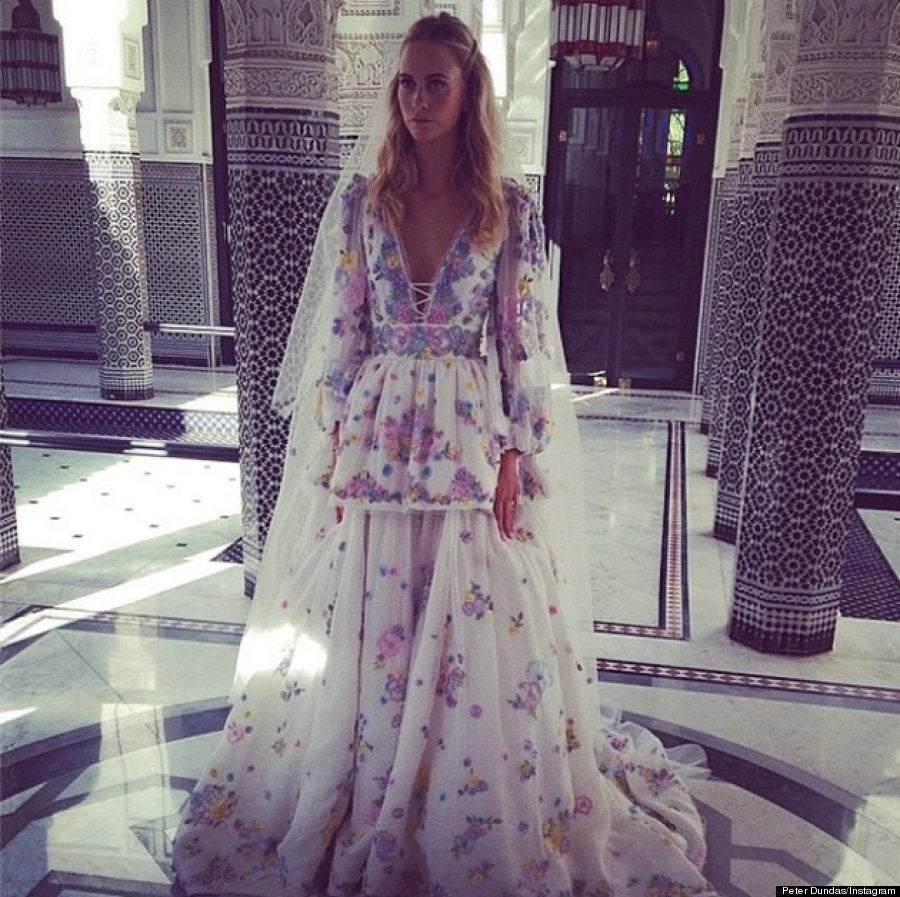 Celebrity Wedding Dresses