This article was written by Devon Corneal for Brightly.
A presidential election is a big deal! Talking about the voting process and the value of a peaceful transition of power in the United States with your kids is important. These seven books will help introduce your children to the complexities of our electoral process in terms they can understand. They're funny, engaging, and might even make voters out of your kids. Just be prepared for their disappointment when you explain they have to wait a few years before casting a ballot.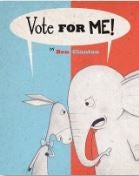 In a year when partisan politics is front and center, an imaginary race between Elephant and Donkey is just the ticket to explain campaigns to your kids. Clever rhetoric, great illustrations, and a surprise candidate will amuse grown-ups while teaching kids a thing or two about mud-slinging. I'm still not sure what Elephant or Donkey's platforms are, but I appreciate their commitment to making children's literature a better place.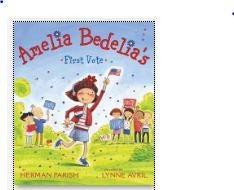 by Herman Parish, illustrated by Lynne Avril
Letting an elementary school vote on school rules? It probably won't end well, but Amelia Bedelia's first foray into the democratic process is a clever way to engage kids in a discussion of the upcoming Presidential election. Kids will learn about absentee ballots, run-offs, and the power of persuasion. They may even learn how to convince the administration to adopt homework-free Wednesdays, but you didn't hear it from me.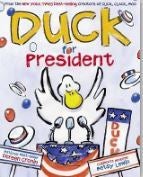 by Doreen Cronin, illustrated by Betsy Lewin
Duck isn't happy with things on the farm, so he takes matters into his own hands and convinces the other animals to let him replace Farmer Brown. However, Duck discovers that running things is hard work, so he does what any self-respecting politician would do — he runs for higher office.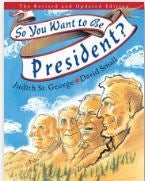 by Judith St. George, illustrated by David Small
On this stroll through 41 of our past Presidents (apologies to Bill Clinton, George W. Bush and Barack Obama, who were elected after the book was published) you'll learn what it takes to make it to the White House, as well as some of our former leaders' idiosyncrasies.
To view the complete list of election reads, visit, Brightly.