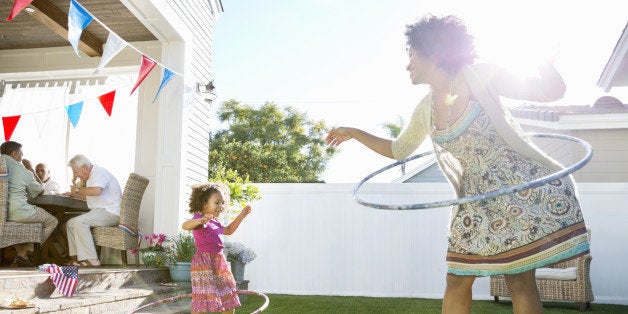 I'd like to dispel a myth about single mothers.
We don't want your husband.
In truth, most of the single mothers I know find the idea of another relationship pants-wettingly terrifying. We're single for a reason, and in stark contrast to the oft-repeated opinion that it's because we're "too fussy" in most cases, it's because we weren't fussy enough the last time.
The sex life of a single mother is a source of endless fascination, given the amount of times it comes up in conversations at social gatherings. You can almost time it to the minute, how long it takes from the first couple of beers to the first person to ask how long you've been single and follow it up with a comment about the lack of action. (One bloke who said something along those lines to me at a barbecue did so in earshot of his wife, who snorted in my ear "sounds f****ing great to me).
It IS very lonely and yes, I spend too much time on Facebook in lieu of actually having someone to talk to.
People make helpful and well-intentioned suggestions, or, memorably, ply you with wine and sign you up for a disastrous round of meeting other desperate and dateless people on the net.
"You need to get out socially," is one of my favorites. It's probably quite sensible, except that I think we had a different prime minister the last time anyone invited me anywhere other than a nice safe family barbecue, because you don't get asked out when you're a single parent because A) you might throw out the boy/girl numbers at a party or B) you might lust after someone's belching, arse-scratching husband.
"The internet is where it's at, everyone's online, there's no shame," is a close second.
There might be no shame, but there's a lot of desperation and people with very specific shopping lists. You must be financially independent (tick) but not earn more than the potential suitor (sheesh, man, I work in the media, you must have REALLY mucked around at school if I earn more than you), kids are fine but you must be able and willing to find a babysitter at short notice on a Tuesday night or you're "not taking this very seriously" and even the ones that start out great can go weird on you. One actually used the phrase "no more lonely nights'' and I've heard Paul McCartney in my head every time I think of that ever since.
Then there was Halitosis Man....
My friend went through a marriage rough patch and was desperate to fix it. "I can't meet someone new at this stage of my life," she wailed. "Far too much hair removal required." Just like that, I had another anxiety to add to my extensive list.
So I share the funny stories about my kids that I'm desperate to tell someone on my Facebook wall, and my 228 friends are kind and pretend to like them, even though they're probably thinking "Christ she's on about her kids again."
There are some great things. You can walk barefoot into my toilet in complete confidence, for example. I sometimes feel as if my life is a bit like it was in my 20s again, with an entire world of options laid out before me to choose from. Then I remember that I am known for spectacularly bad choices and just eat chocolate instead.