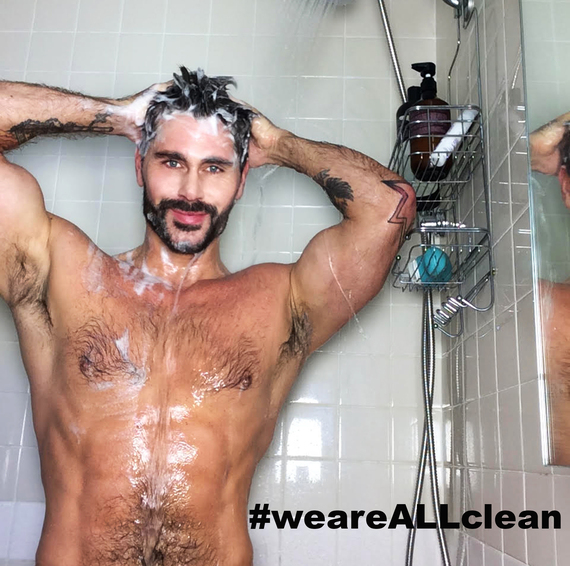 Jack Mackenroth
Jack Mackenroth is at it again! After a successful record breaking online campaign to raise money for Housing Works during their annual Braking AIDS Ride from Boston to New York City, he is keeping true to what he knows works best... selfies. Mackenroth raised an astonishing $50,000 plus with his team for the 2-day cycling event, and a lot of that money was raised with him promising donors promotional selfies with Mackenroth showing off his body and their social media handles. In days of the self-obsessed selfie culture, he's ready to continue raising awareness and money for HIV/AIDS by banking on people wanting to show themselves off...in the shower.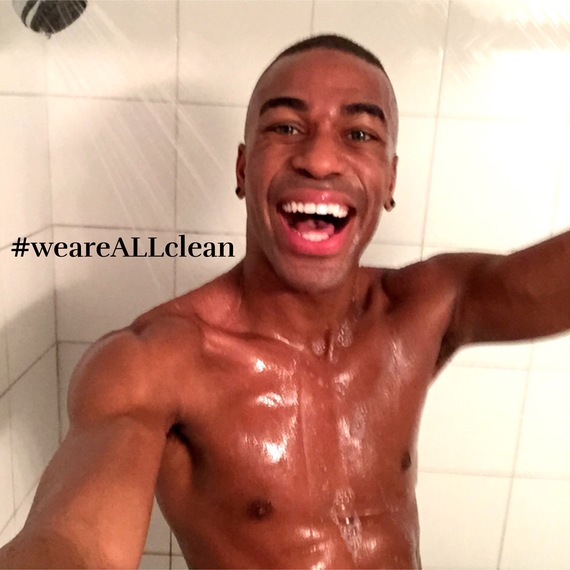 Jay Williams
"I was inspired by the use of the word 'clean', especially common in gay culture, to describe oneself as STI/STD free. Indirectly this implies that HIV-positive people are somehow 'dirty'", says Mackenroth. "I thought a PG or PG-13 shower selfie or Vine video would be a fun way that everyone could easily show their support for finding a cure by using social media and by using the hashtag #weareALLclean when they post their photo with the link. They then nominate 3 other people to participate and hopefully donate to the project as well."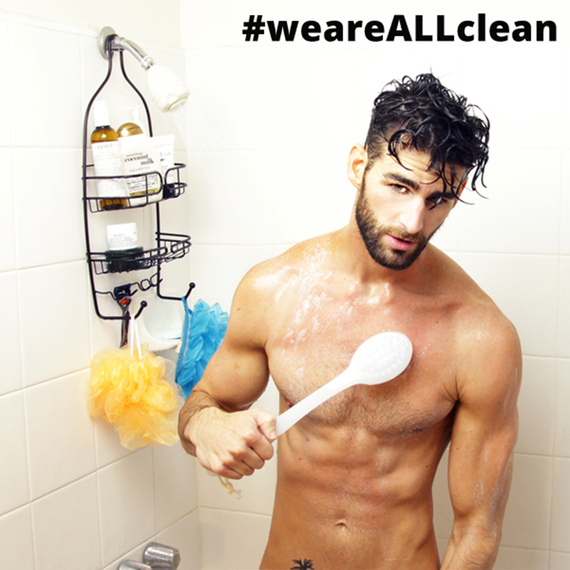 Chris Salvatore
The campaign is sure to get some traction as Mackenroth has enlisted the help of his fellow "social media superstar" friends, including Chris Salvatore, who will be spearheading the campaign on the west coast. "It's time to erase the stigma and unite as a global community. Regardless of your gender or sexual identity---no matter what age, color, size or shape you are, you should be part of this project! Let's all be one loud, united voice in support of awareness, education, treatment and research for a cure.", says Salvatore. "And have fun with it. Be funny, sexy, or silly. Who doesn't want to see people in the shower soaping up for a good cause?"
Mackenroth is once again using social media to help raise money for an organization he is passionate about, and hopes to inspire others to continue to keep HIV awareness in the spotlight. With the recent success of the ALS Ice Bucket Challenge, Mackenroth might be onto something here, but it's up to the internet to work it's magic and either make it or break it. Mackenroth partnered up with social media app Moovz, a leading global gay social app, to launch the project.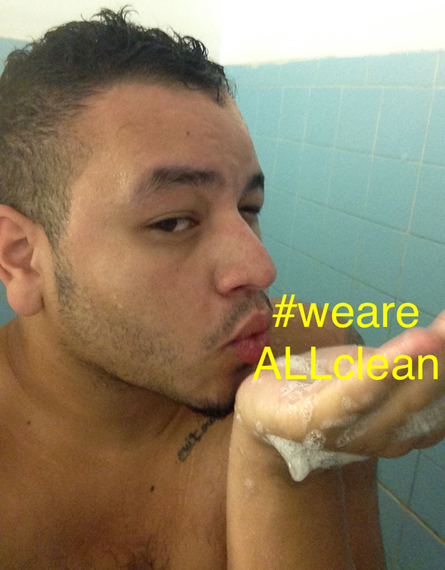 Mathew Rodriguez
The campaign is officially launching between now and December 1st, which also happens to be World AIDS Day, and will be ongoing until the goal of 1 million dollars is raised. All the money raised will be donated to Housing Works, a New York-based nonprofit organization fighting on the front lines to end AIDS and homelessness, not just in New York but globally by 2030.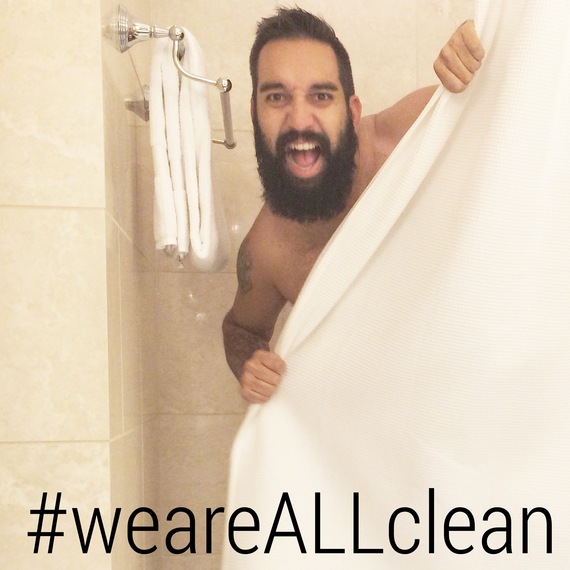 David Duran (Me)
To participate in the HIV Shower Selfie Challenge, like I just did... the instructions from the official fundraising website are below:
1) Take a selfie or Vine video of yourself in the shower.** NO EXPLICIT NUDITY**
2) Post your photo on Moovz and all social media platforms with the caption "Take HIV Shower Selfie Challenge raise $$ for AIDS cure bit.ly/CUREAIDS #weareALLclean"
3) Challenge 3 or more other people to participate!
4) (Optional) DONATE!! Please consider a small donation if you are able. Every penny counts!
5) On World AIDS Day: Monday, December 1st, please change all your social media profile pix to your shower selfie photo and spread the word!!