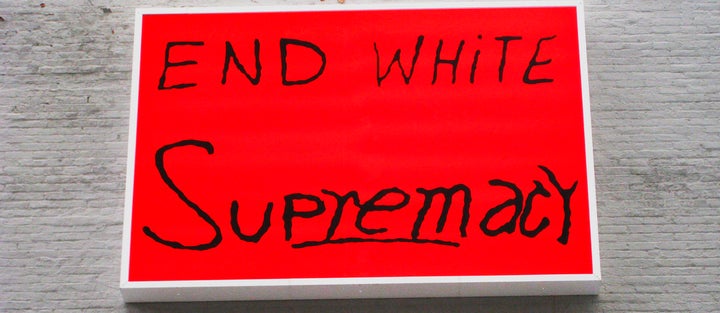 Co-authored by Sammy Rangel, Executive Director of Life After Hate
Yesterday, the House Subcommittee on National Security held a hearing on Combating Homegrown Terrorism. As Americans, we believe in a secure nation where all communities feel safe and protected. However, the makeup and remarks of the hearing, combined with the multiple actions the current administration has taken since day one, give us great pause for concern. It seems that members of this administration, including a significant segment of Congress, are not committing resources to confront all forms of violent extremism. There is evidence in that language that encourages prioritizing the criminalization of American Muslim communities rather than support that community. Such a narrative or approach does nothing to make us safer.
Last month, the Department of Homeland Security trimmed the list of awardees for its Office of Community Partnership (OCP) Grant under its Countering Violent Extremism (CVE) initiative. Both Muslim Public Affairs Council (MPAC) and Life After Hate (LAH), Inc, were removed from the list. To be clear, each program have distinctly different audiences and scopes of work. MPAC intended to use the grant funding to support broader community-led social services and mental health programs because we believe creating safe spaces where individuals can express their vulnerabilities and frustrations is paramount. Life After Hate works specifically with individuals who wish to leave extremist movements (primarily focused on the far-right, but not limited to) and works with schools and organizations to heal, prevent, and counter racism and violent extremism.
Importantly, neither of the applications included roles for federal or local law enforcement agencies in the scope of our work. That wasn't by accident. Both research and professional knowledge and experience dictate that no community-led effort to reach vulnerable individuals can be effective with the specter of law-enforcement hanging over it. A young, law-abiding American Muslim who already has reservations about approaching their imam to help work through ideological influences and often legitimate frustrations, is even less likely to do so if they believe that imam will turn around and report them to the police or FBI. This is not to say that the two organizations do not work to educate and learn from law enforcement, to develop partnerships with law enforcement, and/or utilize law enforcement when appropriate for public safety. In rejecting MPAC's application, the Trump administration explicitly identified this lack of involvement by law enforcement agencies as grounds for our removal.
Life After Hate subscribes to the same philosophy of community-led approaches to countering the influences and effects of hate. LAH, however, focuses primarily on far-right violent extremism (however, 50% of its grant would have allowed for focusing on Muslim extremists as well). Ideologically-motivated attacks by right-wing nationalists and white supremacist groups have skyrocketed over the past two years. In just the few months since the 2016 presidential elections, the Southern Poverty Law Center has reported over 1,500 hate-motivated bias incidents, and a sharp spike in the formation of hate groups. LAH's work to address the root causes of this rising tide could not come at a more critical moment. The narrative and actions of this administration, and many members of Congress, imply the country would be safer if they focused in other areas not related to the far right.
Last month, the Senate Homeland Security and Governmental Affairs Committee held a hearing entitled "Understanding the Tools, Tactics, and Techniques of Violent Extremism". This would have been an excellent venue to discuss the spike in white-supremacist attacks and hate groups. Unfortunately, the composition of the panel and the line of questioning from members made it clear that they were laser-focused on criminalizing the Muslim American community at large. There was no discussion of last year's foiled terror plot by a group calling itself The Crusaders, which would have killed hundreds of Somalis in Kansas. There was no mention of the train attack in Portland where two men lost their lives defending a woman in hijab from a man who claimed his attack was not terrorism, but an act of patriotism. And there were no questions about the 2015 Charleston attack on an African-American church by a white supremacist Dylan Roof, who snarled at his victims that they were "taking over the country".
Furthermore, by removing Life After Hate, Music in Common, and HELP Nevada Project, and others from its final list of grantees, DHS is allocating no funds to groups who focus specifically on forms of violent extremism other than that involving Muslims. Meanwhile, those that focus exclusively on Muslims or on umbrella efforts that include Muslims, are the only remaining grantees. The shift in the administration's focus raises questions about the reasons far right extremism is not a priority in the OCP Grant Program.
As individual organizations, we will continue our work to combat hate in all its forms. Islamophobia, transphobia, xenophobia, racism, bigotry, and ideological extremism all share the same root of hate, and are intersectional in their impact. We will continue to raise questions and voice our deep and growing concerns about policies that disregard data, facts and evidence of all national security threats through violent extremism and that instead single out and criminalize communities that themselves are under attack. We will continue to advocate for holistic approaches that create safe spaces for self-expression and dissent without fear of targeting. And we will continue to urge President Trump and Congress to reverse course, confront all forms of violent extremism, and give our communities the support and space to heal and protect.
Popular in the Community