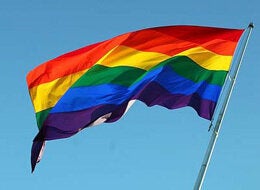 Sometimes our daily lives make it difficult to know when you are in the midst of history being made. Make no mistake about it, though. Right now, we are on the precipice of major history. You can be a part of it. You can help make history.
In the State of Maine, after the largest public forum they had ever seen, the Legislature passed a bill extending the rights of civil marriage to LGBT families. After serious contemplation, the Governor signed the bill. It was a moving moment for people like me, who grew up thinking there would never be a day that I would be allowed to marry the person I loved.
The honeymoon was short-lived and that fundamental right is under attack. By way of Maine's unique citizens' veto process, marriage equality is once again being subject to popular vote. Hopefully the rights of any citizen of this country will soon no longer be put to a vote, but until then we've got work to do.
Just like California's Proposition 8, Maine's Question 1 is being pushed by the bigoted right wing. The National Organization for Marriage has contributed millions of dollars while refusing to adhere to Federal financial disclosure laws about themselves. The anti-equality campaign has run a campaign based on fear and lies, just as it did in California.
The polls are dead even, with the wrong side having shown a slight amount of momentum over the past few days. They have made a large last minute push to capitalize on the momentum, hoping it will carry them to victory.
The No on 1 Campaign is sinking every dollar they raise today into advertising tomorrow. They're buying TV, radio, and online ads. This will support the superior ground game they have meticulously built over the past few months.
When Proposition 8 was passed in California, many people were shocked and vowed never to be blindsided again. This is the moment you promised never to let pass. Now is the time to help out. Don't risk waking up on Wednesday morning wishing you had done more.
I just gave again. I think that makes four or five times I have given. Scores of people have taken leave from their jobs and traveled at personal expense to volunteer on the campaign. We are all doing what we can to deny the bigoted right wing the victory they will lie to achieve.
Can you go to the ActBlue page and make a small donation? The last I checked, over 1,100 people had given today and they were closing on on their $70K goal.
REAL LIFE. REAL NEWS. REAL VOICES.
Help us tell more of the stories that matter from voices that too often remain unheard.