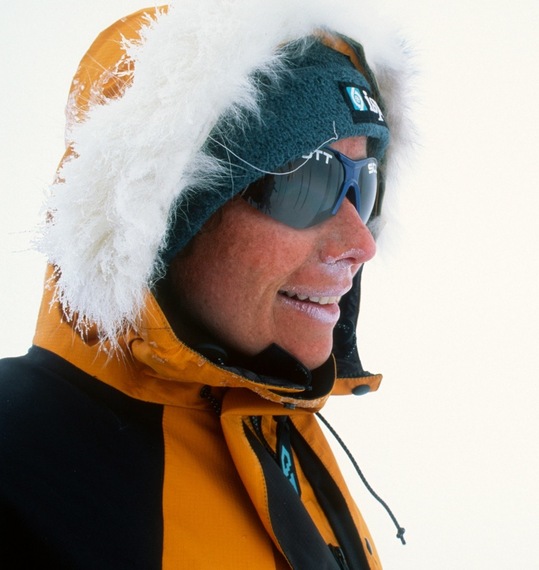 I have two dogs who provide me with endless hours of amusement. Recently whilst I was out for a walk, I began to consider the similarities between their existence and how we live as humans.
To what extent do we engage fully with the capabilities that we have in order to bring a greater benefit to society or are we limited in what we do, for fear of taking a risk, or being worried about how others might perceive us?
One of my dogs is a German shorthaired pointer, and the other is an English springer spaniel. Zara, the pointer, lives for the joy of running and eating. Arriving at the woods, her nose is up in the air trying to find the scent of any fur or feathered creature that she can chase, and she is in her element racing around, covering the ground at a speedy pace, eager to soak up all the smells. She strives to fulfil her potential every day and as long as she gets a nice long walk with the opportunity to run around, and then get plenty to eat at home, then she is a happy dog.

Inca, the spaniel, by contrast, is a people pleaser. She loves to walk beside me, wagging her tail and sniffing around, but always keeps me in sight. If another dog appears, she is normally scared and is only courageous if they are smaller than she is! Then, at the end of the walk, she still wants to gaze into my eyes and wag her tail - in the hope of getting a dog treat of course.

Living with Zara is risky though. I have lost count of the number of times we have been to the vet to heal wounds caused by her racing at top speed through barbed wire fences or thick jagged bushes. Often she meets us back at the car park, having spent the entire walk rushing about chasing things, and I wonder if she will ever appear.

Recently she had a problem with one of her legs, and was limping, so off we went to the vet - again. After being examined, the vet suggested that it was likely to be tendonitis, and that the best treatment was for her to be kept on the lead from now on.
Now whilst this may be a logical solution to the problem, it did leave me wondering if it really was the optimum outcome for a dog that loves to run? I began to imagine her resigned to a life of walking on the lead beside me, knowing that her real passion was not being fulfilled. What if she could never know the joy again of running free in the fresh air again?

How many of us as humans tend to live life on the lead? Do we "make do" with how our life is, or are we prepared to use our gifts and talents to create a positive social impact? In my work as an executive coach, I come across so many people that limit themselves either through fear or lack of awareness that they have a choice to change.
Imagine what you might achieve if you occasionally let yourself off the lead, free to run about and follow your instincts or passion, and live your life to the full.
There might be risks associated with doing this, but there also may be benefits not only for you, but for the others you inspire as a result. Or maybe you choose to be like Inca - to please others, to remain loyal and obedient, and to gain satisfaction from knowing you are safe and secure and will be fed everyday. Whilst Inca also walks off the lead, she does not see the need to rush off on her own, and remains happy to keep me in her sights.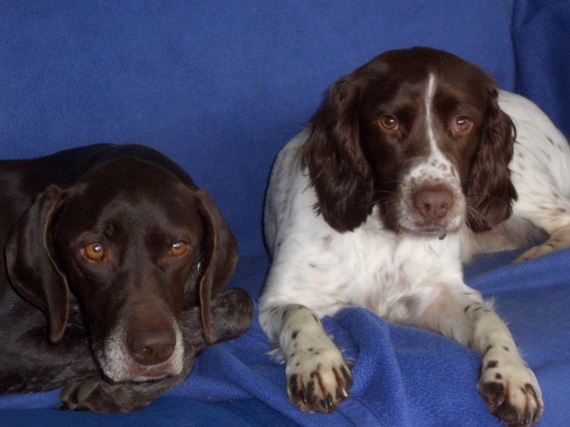 Think about how you live your life. Are you consciously making the choices that are right for you? Or are you resigning yourself to a life on the lead - with no idea of how it could be, if only you were courageous enough to take that step.
Three tips to lead your life in the way you want to:
Don't seek approval from others, seek it from yourself
We can all do so much with our lives and are often held back by fear of what others might think. So be brave and be happy that you are doing the right thing for YOU.
Try something new
We can all get into habitual patterns of behaviour that keep us doing what we have always done. Be proactive and take a risk. Here are some ideas: stop watching TV for a week; drive home on a different route from work; say no without explaining why; or ask for help from someone you would not normally ask.
What is the worst that can happen if I take this action?
What is an easy first step I can take to make this reality?
Reflect and reward your success
Once you have taken your action, then reflect on what you learned. By taking regular, small steps to try new things, you will realize that you CAN do and be different if you choose to. So pat yourself on the back, and then take the next step, and try something else. This cycle, of PLAN, DO, REFLECT is what helps you move forward, and gives you the motivation to continue to try new things.
These are some of the themes explored and celebrated by UK based social enterprise Pioneers for Change. Their inaugural 6-month Fellowship kicked off on 23 and 24 March, 2015 in London. Pioneers for Change is an initiative of Adessy Associates.
About Sue
Sue Stockdale is an inspirational speaker whose achievements in business and adventure have inspired 1000s of people worldwide to step out of their comfort zone. She is the first UK woman to ski to the Magnetic North Pole; has represented Scotland in athletics and was recognised by HM The Queen as a Pioneer to the Nation.
Sue now works as an executive coach, facilitator and leadership development specialist and is author of eight business books on subjects related to leadership, change, and risk.
Related