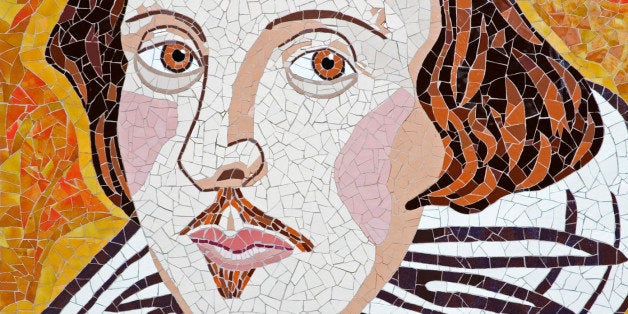 Who are the greatest thriller writers? The bestseller lists are often dominated by thrillers, so you can take your pick.
But, have you ever considered that Shakespeare, Dostoyevsky, Homer, Virgil, and other giants of literature were some of the best thriller writers of all time?
"They wrote thrillers?" you ask.
Of course they did. Let me explain, and address some common misconceptions along the way.
To begin, a thriller is not a cozy mystery or a whodunit. It's a novel or play in which a threat to the life or well-being of the protagonist and/or other significant characters is paramount. Catastrophe will occur if the hero doesn't act decisively, and if necessary, with violence. A sense of urgency pervades a thriller--the clock is always ticking. And the stakes are extremely high.
The Iliad, The Odyssey, Hamlet and Macbeth are pulse-pounding thrillers. Think of Raskolnikov and the riveting axe scene in Dostoyevsky's Crime and Punishment. What will happen to Jean Valjean as he tries to escape the clutches of Javert in Hugo's Les Miserables? Will Uncas, Hawkeye and Cora survive their ordeals in James Fenimore Cooper's The Last of the Mohicans? Will Edmond Dantes survive to take revenge on the men responsible for his unjust imprisonment in Dumas's The Count of Monte Cristo?
Many great novels and plays were immensely popular, and made their way to the big screen. Consider Dracula, Ivanhoe, Moby Dick, Apocalypse Now (based on Joseph Conrad's Heart of Darkness), and Slaughterhouse Five, among many others.
Modern-day thrillers haven't been around long enough to enjoy the acclaim of the classics, but many have become blockbuster films, embedding themselves in popular culture. Think Gone Girl, The Day of the Jackal, Reacher, The Bourne Identity, The Hunger Games, The Godfather, and Silence of the Lambs. The huge popularity of these novels and their movie progeny may be responsible for thrillers being viewed as "lesser" works by some segments of the literary establishment. That assessment is unfair to a number of today's talented storytellers.
Yes, Shakespeare, Homer, and Virgil penned suspense-filled thrillers. The plays of Aeschylus, Sophocles and Euripides brimmed with danger, fear and blood-letting. Robert Louis Stevenson, Miguel de Cervantes, Earnest Hemingway, Charles Dickens (the most popular writer of his day, and derided in some intellectual circles), Defoe, Melville, Hawthorne, Conrad, Scott, and Tolstoy were thriller writers. Their works have been elevated to the status of literary classics because they were well-written, pulse-pounding forays into suspense, suspicion, fear, paranoia, murder, guilt and retribution.
Yes, these literary masters wrote thrillers.
So, the next time you check out the bestseller list, don't knock the thrillers.
Mark Rubinstein
Author of Mad Dog House, Mad Dog Justice and Love Gone Mad
Calling all HuffPost superfans!
Sign up for membership to become a founding member and help shape HuffPost's next chapter