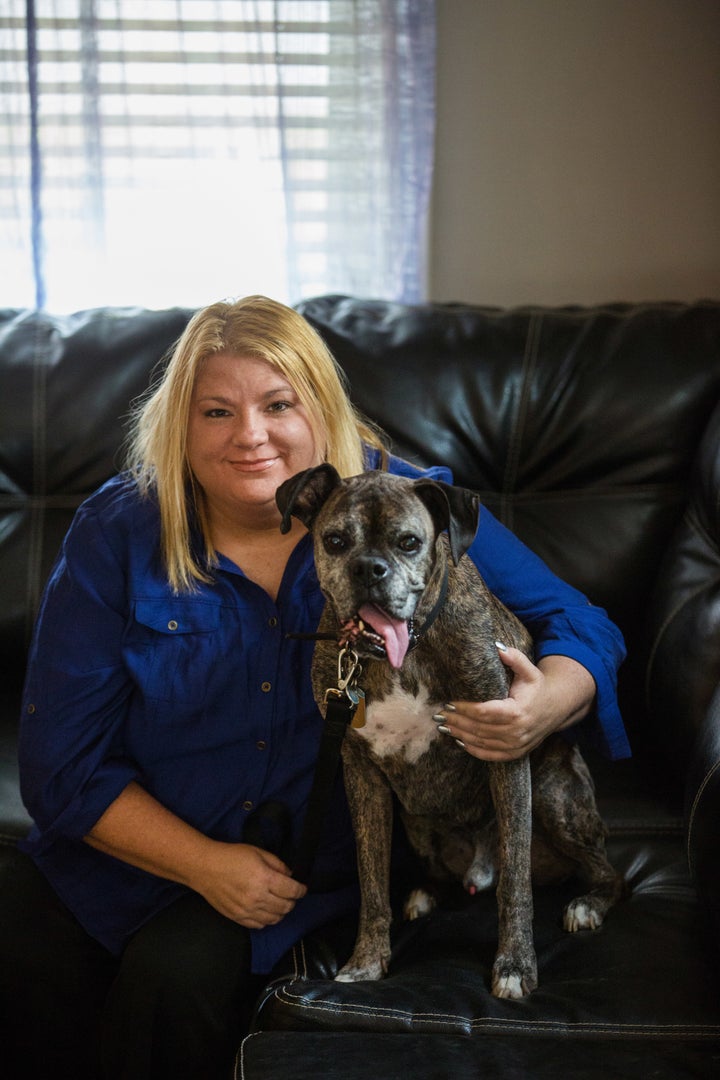 The cold, wet nose. The limpid, soulful eyes. The furry head bump that lets you know you're loved.
What are we talking about? Well, Fido or Fluffy of course — your pet or companion animal whose presence just seems to make everything better.
And that's if you're living the garden variety American life — NOT if you're a female veteran, dealing with unstable housing, and worried about how going to a shelter might deprive you of the furry buddy you've come to rely upon for emotional support as you've gone through tough times.
While homeless women veterans and their advocates may be aware of how few housing resources exist to accommodate their needs, there are of course even fewer options that are willing to include veterans' pets.
It's a given that people get very attached to their companion animals, but when it comes to female veterans on the verge of homelessness there's an added element of concern. This very understandable attachment, coupled with few resources that can accommodate pets, can result in women veterans being unwilling to go to a shelter or anyplace else that would cause them to have to separate from their beloved animals.
As we've discussed in earlier articles, while the stereotypical image we hold of who homeless veterans are is overwhelmingly older and male — women veterans, including women veterans with children, are increasingly becoming part of the picture. Many of these women veterans who become homeless are single parents, often with dependent children in tow, and they may be reluctant to utilize shelters for several reasons, including their previous histories of vulnerability to trauma and a desire not to be separated from their children.
Separately, though — for women veterans who don't have children, or don't have dependent children at the time they experience housing instability — it might be that a pet would also be a barrier to certain types of housing options, especially shelters.
Homeless women with trauma histories are known to avoid shelters because of harsh conditions and predominantly male environments (Tsai et al., 2012). Anecdotally, women veterans suggest an aversion to being separated from children and even pets as reasons to avoid shelters; and given the prevalence of military sexual trauma in this population, the risk of being re-traumatized in a shelter is also regularly suggested in conversations with women veterans who have experienced unstable housing.
Because there's so little research or even discussion on this topic, as part of the two surveys we've conducted among women veterans about housing issues after military service, we decided to ask if, at a time of unstable housing, women veterans had pets — and if they did, would they have been willing to separate from them to go to a shelter? We also asked for any further detail, in case they wanted to add something more on the subject.
In Survey I (2015), with more than 400 women veterans responding, respondents were asked about pet ownership during periods of housing instability, including whether they had pets they desired to keep with them and whether concern over being separated from such pets was considered reason enough not to go to a shelter. Of the majority of the survey who replied to a question about whether they owned pets during a time of housing instability, more than six in ten said that they did have pets they desired to keep with them. Of those who had pets, almost three-quarters further agreed that a desire not to be separated from their companion animal(s) would have been a barrier to going to a shelter. These responses dovetail with results of other surveys that "consistently reveal very high levels of attachment to pets among the homeless" (Irvine, Kahl & Smith, 2012).
In Survey II (2017), with more than 2,500 women veterans responding to date, respondents were asked the same questions in the same manner. Pulling from a larger group of respondents this time, from the group who did acknowledge experiencing housing instability, more than one in four had pets they desired to keep with them. Of those, almost two-thirds said their desire not to be separated from their pet(s) would have been reason enough to avoid going to a shelter.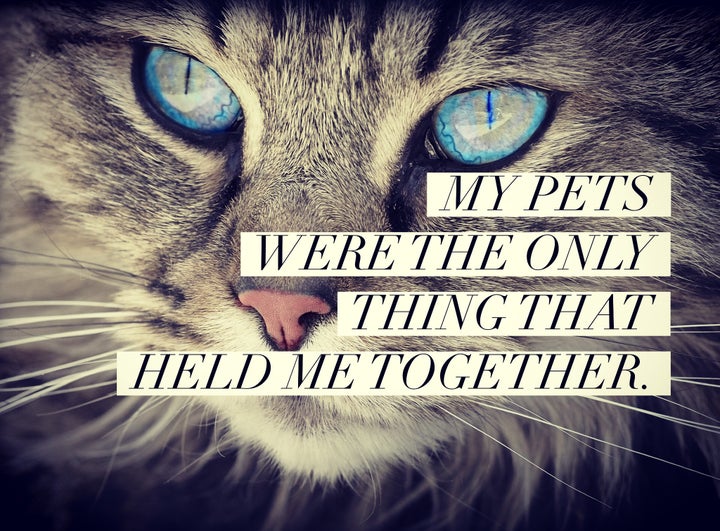 In the current survey, women veterans were also asked if they had any comments to make regarding pet ownership and housing difficulties. Eighty-eight responded with comments that included:
"Both of my dogs were rescue dogs. Taking them to a shelter was not an option for me."
"Even though my animal was a service dog, I was still met with a surprising amount of discrimination and ignorance. It seemed to be a constant battle."
"I delayed getting help because I didn't want to lose my dogs. Most shelters don't take pets."
"I eventually found an affordable apartment, but had to give away my pets because pets were not allowed in the apartment."
"I had to give up my pets due to unstable housing."
"I have a service dog and not being able to get around I feel trapped and giving him an unfair life."
" I rely on my pet for emotional support."
"It is very hard to find housing with pets. Most I came across was unsafe (mold, etc.) of required extremely high deposits. My pets are everything to me so I remained in an unsafe situation instead of getting rid of them."
"Left pets with family. Family had them euthanized."
"Lived in my car because my pet was all that I have."
"Most transitional housing and veterans housing and low-income housing do not accept pets. Both my dogs are my family and I cannot consider giving them up."
"My cats were the only thing that held me together."
"My dog had been by my side prior to my military service. He had seen me join (the military), get engaged, married, and pregnant and has been my little rock through an abusive relationship and divorce. I love this dog — without him, I would be lost."
"My pets are my therapy when my PTSD kicks in!"
"(My pets) kept me alive."
"Our pets help reduce stress, anxiety and (are) an overall part of deactivating from combat."
"Pets are considered a family member and cannot be ignored or discarded as insignificant."
"To my knowledge, there aren't programs to help vets with pets. Also, a lot of the veteran homelessness programs are just generally hard to access for females: If they help females at all, you'll have to go to unsafe areas to meet them, and wait in terrifying waiting rooms with older, visibly homeless male vets who don't take your presence kindly."
"Was made to feel like I should just give up my dog, while, if that was my human child, no one would have even suggested separating us."
As the U.S. Department of Veterans Affairs (VA) and various nonprofits across the country seek to come up with effective solutions that address veteran homelessness, we encourage interested parties to remember that — at least for the women veterans we surveyed — the desire not to be separated from one's companion animals is a potential barrier that needs to be addressed compassionately.
NOTE: If you're a woman veteran who served in the U.S. military, or currently serving as a female reservist, feel free to take this brief, IRB-approved survey about housing issues after military service while it stays open. Separately, if you'd like to read our multi-part series about women veterans and homelessness, click here.
Popular in the Community