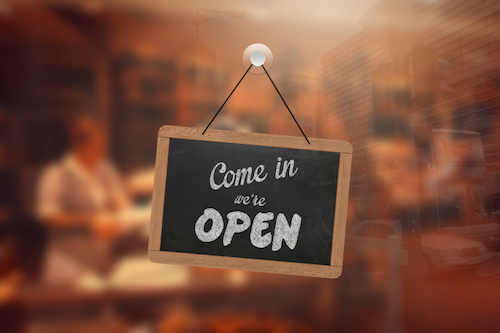 You have a great idea for a small business based on a promising market opportunity. You're ready to take the plunge.
But there's a problem: money. You don't have any. Neither do you have savings nor potential investors to tap. And your credit is in such bad shape that a loan from a bank or an online lender is probably out of the question.
Bad credit, generally defined as a credit score between 300 and 629, is a dilemma for any entrepreneur looking for small-business loans. It's generally not impossible to overcome, but it's a lot harder to do so when you're just starting out.
"I would say it's going to be tough to find bank financing," says John Dzida, vice president at Bank of San Francisco.
Most banks evaluate would-be borrowers based on a scoring model that "looks very heavily, first, at credit," says Fred Crispen, senior vice president at Celtic Bank in Florida. "If they've got bad credit, they're not going to score on that model, especially if they're a startup."
Online lenders are generally willing to offer so-called bad credit small-business loans. But these are usually available only to small businesses with a proven track record. Startups under a year old likely won't qualify.
"We don't typically offer startup loans for businesses that are newer than 12 months old," Candace Klein, chief strategy officer at Dealstruck, tells NerdWallet. "But for startups that are 1 to 5 years old, we really focus on cash flow."
If you have bad credit and are looking for a startup loan, your best bet is institutions with "a different risk appetite than a traditional bank," Dzida says, which usually means microlenders and nonprofit groups.
Sandy Mackovich, senior business development officer at Working Solutions, a San Francisco Bay Area lender focused on small businesses in low-income communities and those owned by women and minorities, agrees.
In fact, she says, you could get a fairly good deal. Bad credit business loans typically mean more expensive financing. But that's not necessarily the case with nonprofits and microlenders geared to helping women or minority entrepreneurs, or those from low-income and economically disadvantaged communities.
"It's not necessarily more expensive," Mackovich tells NerdWallet. "We wouldn't send you to a 20 percent loan because you have a high-risk personal credit. It may be 9 percent or 10 percent, but that's as high as it would go."
To qualify, you should have a rock-solid business plan and, more importantly, show that you're working to fix your credit and that you're determined to set your finances in order.
Mackovich has this advice:
Take steps, even small ones, to fix your credit
Your bad credit may be attributable to a variety of factors. For example, you could be wrestling with a mountain of credit card debt and have fallen behind on payments.
Make a plan to set your finances in order, Mackovich says. "If you're behind on your payments, you need to be current on those."
This is key, she says: "If you're already behind, nobody is going to work with you. They want to see that you're meeting your obligation."
Then show that you're dead serious about it

For example, you could negotiate a plan to pay down a credit card bill, or to settle a collections account, and then show that you're sticking to that plan.
"So you get on a payment plan with your credit card and you show that for a couple of months you can make those payments on time," Mackovich says.
That's an important step toward persuading a nonprofit lender like Working Solutions to consider you for a startup loan.
"We can work with you if you can at least get started paying on a regular basis for a couple of months, because it shows that you balanced your budget in a way," Mackovich says.
It may take time for you to completely fix your credit, but getting a business loan despite bad credit would allow you to demonstrate the viability of your business. After you've been in business for a year, more financing options could open up, including online lenders.
"Cash is king when seeking a small-business loan," says Klein, of Dealstruck, "and a business that is able to keep a positive trajectory in cash flow can overcome nearly any credit score."
Benjamin Pimentel is a staff writer at NerdWallet, a personal finance website. Email: bpimentel@nerdwallet.com. Twitter: @benpimentel
To get more information about funding options and compare them for your small business, visit NerdWallet's small-business loans page. For free, personalized answers to questions about financing your business, visit the Small Business section of NerdWallet's Ask an Advisor page.
Related