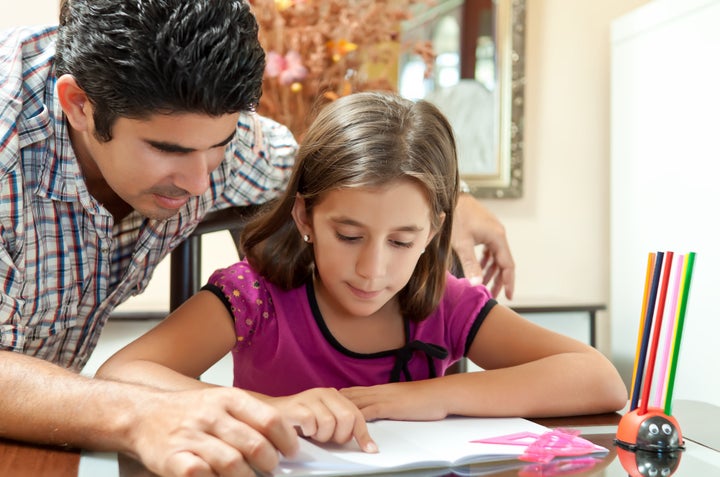 The calendar year starts in September for many families, and along with that comes many adjustments. One of the most serious fall-outs of divorce may be a diminished child-parent relationship.
What happens when you're a kind, loving, caring parent whose relationship has been downgraded for what seems like no reason at all? How do you maintain a relationship with your children when their priorities change from family to now focusing on school and friends? Here are five ways to maintain a relationship with your kids during the school year.
1. Re-frame your thinking: Don't measure time spent with your children in quantity -- minutes and hours -- but in terms of the quality of time you are spending together.
2. Be creative: Keep the relationship going by doing what is in their best interest -- driving them to programs, helping them with homework and asking them what they need from you. By doing so, you get to know who their friends are and understand what they are doing at school; it will help promote conversation.
3. Let them know you care: Why not create a family calendar? A schedule of extracurricular programs, events and school functions will allow you to stay connected. It will also send a positive message that you want to stay involved.
4. Get with the program: Children communicate through many mediums -- text messaging, instant messaging, phone and more. Staying connected on their terms goes a long way to maintaining a healthy positive relationship. Learn the texting short forms; it's their language and you need to know it.
5. Be introspective: If you find your children withdrawing from a relationship with you, ask yourself what you are doing to contribute to this dynamic. For instance, do you put your needs before your children's needs? Is your behavior affecting the relationship, including alcohol or substance abuse, anger management issues or domestic violence? If so, seek out the help you need to get your life in order so that you can become a good role model and better parent. Is your new partner (if you have one) affecting this relationship? Have you ignored the relationship with your kids because of your relationship with your new family (if you remarried, or are living with someone)? Think about the damage you are doing to your children from your first family.
Don't allow yourself or your children lose interest in the relationship. Children are the ones who live out the divorce. As parents, we owe it to our children to give them the best life possible, not a life filled with complications, despair and a feeling of not being wanted. Children are the greatest love of all; let them learn and lead the way. In the process, you will have developed a bond that will last a lifetime.
The concept for this article came from The Smart Divorce ToolKit, a one-of-a-kind, cost effective resource to reduce stress as you manage the divorce process, while saving time, money and your sanity. Make smarter choices for a happier, healthier future. Contact Deborah Moskovitch at The Smart Divorce for more information.
Related