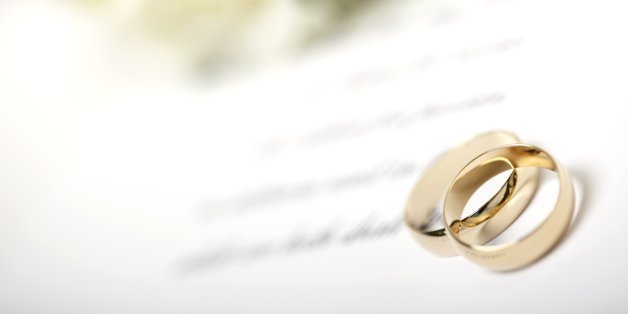 I am a member of the recently formed Marriage Opportunity council. The founding Marriage Opportunity statement, penned by David Blankenhorn, William Galston, Jonathan Rauch, and Barbara Dafoe Whitehead and signed by over a hundred public intellectuals, makes a case for expanding access to the rite of marriage for all those who seek it. I signed as a Lutheran clergy member who officiates at weddings and who cares deeply about the couples and families in the local congregation I serve who are or who would desire to be married.
The opening thesis of the document states its aim well: Make marriage achievable for all who seek it.
These words are key. First, not everyone will seek to be married, but for those who desire marriage, significant barriers stand in their way. For same-sex couples, the legal and societal barriers are well known and the shift to inclusion slow, but well documented. But other barriers exist, ones that show up in the statistics about the decline in marriage that can be traced to socio-economic class and education levels. The college-educated continue to marry and stay marry in relatively stable numbers, but for working class Americans, many of whom may cohabitate and/or have children together, marriage is viewed as an ideal but a liability. Instead of a safety net for the individuals and children involved, marriage has become a risk; a partnership that may create more financial upheaval than stability and that often ends in the heartbreak of divorce. The Marriage Opportunity statement seeks to unite all those, gay and straight, rich, poor and in-between, who believe marriage is a good that should be accessible to all people and who acknowledge that progressive work needs to be done to make that dream a reality.
As an ordained minister of a small Lutheran congregation, I am uniquely committed to the social and religious institution of marriage and the role it plays in raising children and in providing life-long companionship. I play a unique role in shepherding engaged couples to their wedding day and in the rituals that transition two singles into a new family. As a preacher and pastor, I talk about and to families about healthy relationships, economic and otherwise, every week.
However, in the last ten years, ecclesial conversations about marriage have been dominated by determining what the couple can look like who comes to the church sanctuary to get married. Can two men be the couple? Two women? Can our doors be open to all couples that seek the covenant of marriage? Much study, biblical and otherwise, prayer, conversation, and argument has led to major shifts in our inclusivity causing both great joy and schism. I am a clergyperson who has spent a great deal of time on this justice issue. I have grieved the departure of many colleagues and congregations from our denomination because of it, but it has been an important conversation to have not only for our brothers and sisters in Christ who have long felt that their identity and relationships have been negated, whether benignly ignored or actively persecuted, but for the church as a whole to clarify the importance of marriage for all individuals and families. It was time.
Because of the contentious tenor of these conversations about marriage, few clergy members or congregations want to talk about marriage anymore. The word "marriage" has become a four-letter word. One we rarely want to talk about in colleague gatherings let alone on Sunday mornings. This is a shame. My pastoral mentor, Don Browning, often stressed that the church is the custodian of the marriage tradition and thus should be a leader in supporting the institution over the life span of those we serve.
I read the Marriage Opportunity statement as a call to action to fellow clergy, stressing that this statement is merely a start of a fresh conversation that broadens our identification of those who are seeking to be married to include the economically disadvantaged. Faith communities may be one of the few places devoted to supporting marriage relationships and the economic needs of the members and the surrounding communities. Through word, sacraments, and service, the church proclaims an inclusive message that all individuals deserve opportunities for meaningful vocation, stewardship, healthy marriages and family stability. As one of the few intergenerational gathering places in society, the church offers a place where older couples can role model stable marriage and to those just starting out.
The church can play a critical role in helping those who get married grow in maturity personally but also serve as a community hub in creating educational and economic opportunities to increase the number of marriageable people. Churches can support both the value of marriage and the economic means that make getting married possible. We should remove obstacles, discriminatory and economic, that deter or prevent people who want to get married from being able to do so, and create practices and policies that help all people who want to be married, stay married.
The opportunity is now to begin the conversation. Don't let marriage be a four-letter-word in your congregation!
Amy Ziettlow is an affiliate scholar with the Institute for American Values, the sponsoring organization for The Marriage Opportunity statement. She played no direct role in writing the document.
Calling all HuffPost superfans!
Sign up for membership to become a founding member and help shape HuffPost's next chapter