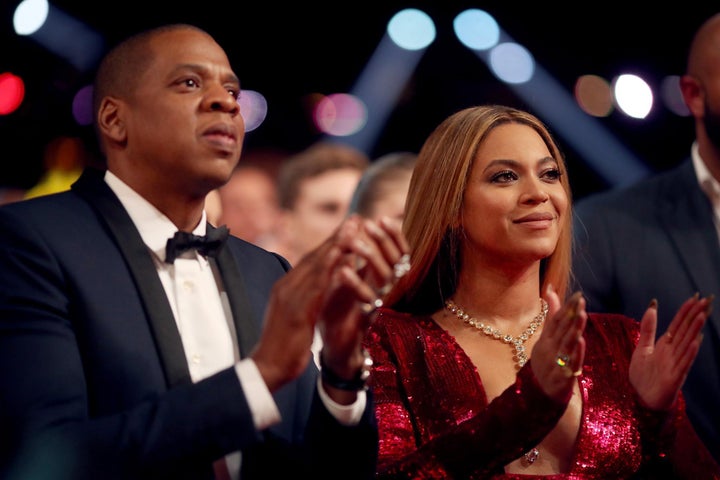 My mom is not a Beyonce fan, but she appreciates her artistry.
When Lemonade did not win Album of the Year, she was shocked.
Over the phone, we try to comprehend why that body of work did not receive the Recording Academy's top honor. Was it too "black-centric," we thought. Did the themes go over their heads? You know those folks have no clue what "Boy Bye" and "Becky With the Good Hair" mean.
Just like the rest of us, my mom tuned into HBO last April to take in the masterpiece that was Lemonade. In her mid-50s, my mother could identify with the topics that explored love, motherhood, loss, pride and family. Mrs. Carter was able to display the very being of what it means to be a Black woman in America within a 65-minute time frame. The visual album reminded my mother of the yesteryears of the late entertainer Michael Jackson and like all of us, she felt that if Beyonce never won an award before that this would be the album that received the highest accolades. In music, that is the Grammy for Album of the Year.
Either way, for the third time Queen Bey did not take home the Grammys most coveted award. And like Adele, we all had similar sentiments, "What the f―- does she have to do to win album of the year?"
Many of us felt Beyonce's exhaustion of giving your blood, sweat, and tears to your career and your efforts continued to be overlooked by others. You see your colleagues get promoted, get raises and awards, and yet you put in the honors and they don't even notices. So how do you keep your head up high, encouraged and graceful when others count you out:
Open Your Own Doors of Opportunity
When they won't let you sit at the table or even enter the room, sometimes you have to set your own table and open your own rooms. If your job continues to overlook your commitment and contribution to the organization then it's time to move on. Find another job or put your excellent skills to use as your own boss. When a PR firm won't hire you or refuse to represent certain clients then create your own agency and take those clients and help other entrepreneurs get the fair representation that they deserve. You don't always have to wait on the approval of the gatekeepers. Stop giving your all to those who don't respect it and put yourself in spaces where it is appreciated.
Treat Yo Self
Celebrate yourself even when others won't. I wanted to celebrate a year of growth with my blog and events, so I partnered with a party promoter to celebrate. Whenever I accomplish something at work or with my side hustle, it usually goes under the radar. Sometimes people won't always know what obstacles you face to accomplish your goals. Your wins won't always matter to them, but although your feats may go unnoticed you still have the privilege to pat yourself on the back. Treating yourself and showing yourself some self-love can go a long way. Treat yourself by purchasing a new outfit, a night out on the town or even a cheat meal. Whatever your thrill, just make sure to reward yourself for all your efforts.
Remember Your Greatness
The best thing you can do for yourself is to remember how great you are. No one can do what you do or be who you are. Your greatness will not always be recognized or rewarded. As long as you remember your greatness, no will be able to dim your light.