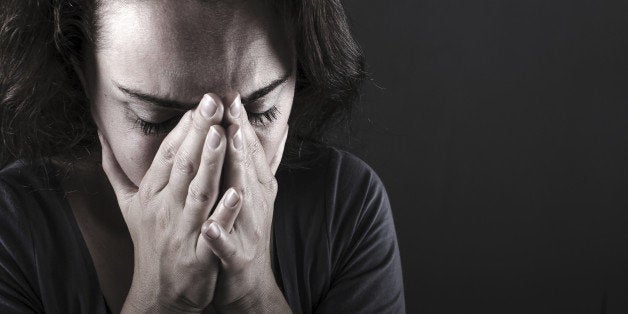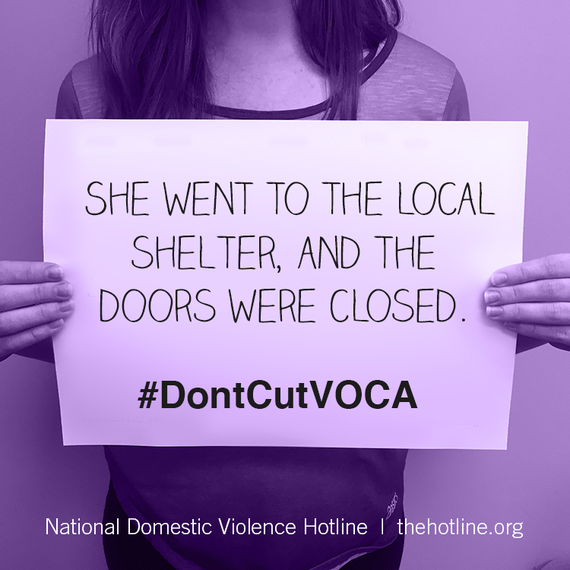 Earlier this week, President Obama signed the Bipartisan Budget Act of 2015. While this means that a partial government shutdown can be avoided, other shutdowns may be inevitable. If this deal goes through, the Victims of Crime Act (VOCA) is at risk and could potentially lose more than $1 billion in funding compared to last year, meaning vital programs and services for victims that recently restored services following sequestration now face cutbacks.
While a government decision to reallocate taxpayer dollars would hardly be shocking, what is most outrageous about this bill is the fact that this money comes from criminal fines paid into the Crime Victims Fund, not taxpayer money. Rather than helping those impacted by domestic violence or murder and abused or neglected children, this money will now be spent on programming that is NOT related to victims of crime. Further, this move could create a "slippery slope." As reported by the Wall Street Journal, "victims' advocates say the move could set a dangerous precedent and encourage lawmakers to keep dipping into a pot of money intended to help crime victims, not to pay government bills."
Currently, the fund barely covers the needs for programs and services for victims; thus, a funding cut of this size would be catastrophic. In terms of domestic violence resources, VOCA is an instrumental source of funding. In fact, the Office of Justice Programs reports that "VOCA funds a primary source of federal support for the more than 1,920 domestic violence programs and shelters in the country" and that the Office for Victims of Crime (which administers the Crime Victims Fund) "provides discretionary funds to reach special populations of underserved victims of domestic violence, such as those whose first language is not English." If this deal does go through, these shelters and programs focused on underserved populations will face major budget cuts and in turn, the number of skilled staff and victims served would be severely reduced.
This would also be a major blow to the National Domestic Violence Hotline, as we have only recently been able to expand our digital services that help us meet domestic violence victims and survivors where they are. That said, even now, we are not meeting demand. When USA Today Sports reporter Nancy Armour visited our offices in September, she noted that we had already received more than 700 calls and online chats in one day (this was at noon on a Monday, mind you). Unfortunately, more than 100 calls and chats on that day went unanswered. And, for those who had chosen to hold while they waited for an advocate, some had to wait more than 21 minutes.
At the National Domestic Violence Hotline, we receive nearly 400,000 calls, chats, and texts each year from people affected by domestic violence. Last year alone, more than 25,000 victims disclosed legal issues, such as need for protective orders, custody and visitation, divorce, and other legal matters. More than 20,000 victims disclosed instances of economic abuse, in which their abusive partner forcibly took control of or manipulated their finances in order to wield power over them. Nearly 7,000 victims experienced stalking. More than 4,000 victims disclosed instances of child abuser.
Since April, 49 percent of calls, chats and texts in which the victim said they were denied services by a local program or organization, were denied service because there were not enough beds at the shelter. This year, we also had to change the status of 139 programs in our database from "active" to "inactive."
Our objective is (and has always) been to serve every victim of domestic violence in need: a tall order to say the least given the fact that 1 in 4 women and 1 in 7 men will experience domestic violence in their lifetime. This problem is incredibly widespread in the U.S. and unfortunately, it isn't going away. This legislation will only make matters worse as The Hotline and the thousands of state and local programs that we refer people to will be unable to continue with the incredible progress and expansion efforts we have made in recent years. But it isn't too late. Please tell appropriators in your state that victims are counting on sustained VOCA funding. Find your Senators' and Representatives' contact information here or spread the message with #DontCutVOCA.
Popular in the Community