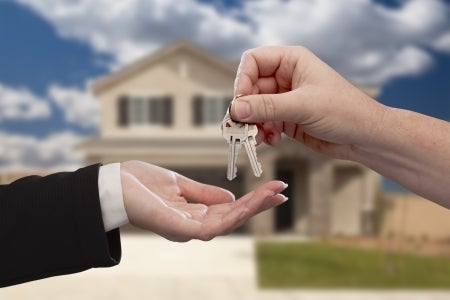 I've never known a real estate trainer to criticize the sacrosanct 6% commission. But I will. Not because paying 6% to sell your home is always too high, but because any Realtor who blithely charges 6% no matter how your home sells has given no serious thought to a fee schedule that reflects performance, cost, effort and time on the market.
 That's why it confounds me that so many Realtors persist in charging the typical 6% no matter how a home sells. In my view, it's a predictable, amateur move. Here's why:
 

It indicates they have given little or no thought to pricing their services. It basically says, "I'm charging 6% because other Realtors charge 6%." That's lame. It demonstrates no creativity. It sends a message that their home marketing plan might be lacking in originality as well.  

 

In a competitive business, where differentiation is critical, charging 6% brands Realtors as just one of the herd. It sends the message they are thinking like everyone else and doing what other Realtors do. Do you want to list your home with a Realtor clone?

 

No one could reasonably argue that 6% is always fair, regardless of how your home sells. Homes sometimes sell fast with minimal effort. Sometimes they take forever through no fault of the agent because sellers are wacky on price. Sometimes the listing agent has to pay a buyer agent. Sometimes they do not, which saves them 2.5%-3% of their commission. What if the day after you list you mention it to a friend who buys your home directly through your agent with minimal fuss? My point is that homes sell in a variety of ways, with varying costs, effort, and circumstances. It's clearly not fair to pay 6% in every case. Smart Realtors have fee structures that reflect these common scenarios.
I'm not suggesting 6% is necessarily too high. Sometimes it is; sometimes not. I coach some Realtors who are so spectacular at selling homes fast and at maximum price they should earn more, because their sellers have a better experience and net thousands more at closing. Every Realtor should have a fee structure that reflects their capability along with the costs, time and circumstances of how the home sells.  
 

While marketing costs have declined and productivity tools have proliferated, 6% has endured. In pre-Internet days, the most effective way to advertise homes was through costly newspaper and magazine ads. Now, homes can be uploaded to the most buyer-trafficked websites in the world (Zillow, Realtor.com, Trulia, etc.) at virtually no cost. In pre-cell phone days, I had to drive to the office to make calls to promote my listed homes. Now Realtors can "talk up" homes wherever they are.

As a real estate trainer, I realize it's dangerous to criticize the sacrosanct 6% commission. I know of no other business where one price point is so protected. Within the real estate industry, those who break from tradition and charge less than 6% are often branded "evil discounters" by traditional Realtors. Instead of applauding innovative marketing strategy and creative fee structures, those who charge less are accused by traditionalists of strangling the golden goose and ruining our industry. Shouldn't we try to think like Apple, Mercedes, Amazon and other Fortune 500 firms, constantly exploring how to earn more and charge less by leveraging creativity, productivity and cost efficiencies?
Consider This 4-Part Fee Structure
The percentages below are purely for the purpose of illustration. They could be higher or lower depending on these factors:
How fairly you price your home

Whether you are willing to help in the process

The buyer demand for homes in your price range

The buyer demand for homes in your market

The experience and capability of your Realtor

The creativity, expense and effort involved in your Realtor's marketing plan
The goal should be a fee structure that is fair to you, fair to your Realtor, and designed to maximize the probability your home will sell at the highest price.
Each element of the sample fee structure below is designed to be fair, and to include a "Buyer Magnet" element. The Buyer Magnet is something very few Realtors know how to do, but should. Share this concept with the Realtor you choose when it's time to sell.
Once again, the percentages are for purpose of illustration. They could be higher or lower based on the six factors above.
Buyer With A Buyer's Agent
 

5.8% if your home sells to a buyer procured by an agent other than your listing agent. Ask your Realtor to offer a higher than normal 3.3% commission to the selling agent for the first 30 days to make your home stand out and be more attractive to buyer agents.

 

The 3.3% enhanced selling agent commission is the "Buyer Magnet." Each part of your Realtor's fee structure should have a companion Buyer Magnet, something designed to make your home stand out and attract more buyers.
Buyer Without A Buyer's Agent 
 

5.2% if your home is sold by your listing agent with no buyer agent involved. Ask your listing agent to advertise a 1.5% cash back rebate at closing to buyers who buy direct, without a buyer agent. The 1.5% rebate to buyers is your Buyer Magnet.

Suggest that your agent check state law about offering rebates to buyers. It's legal in 40 states and will soon be legal in all states if the U.S. Justice Department has its way. Here is a link to additional information if you want to read more. The Justice Department encourages rebates to buyers and believes it is anti-competitive to restrict it. I agree.

 

The 1.5% buyer rebate should be plastered throughout your agent's advertising when marketing your home. This will be a magnet for buyers to look at your home before others and pay a higher price, while still feeling they got a bargain. It's one of the best home selling strategies on the planet, yet few agents use it.
Redfin's 1% rebate website, for example, generates more consumer traffic than any other real estate firm, even though Redfin has a fraction of the number of agents. It's not that Redfin agents are better. It's not that Redfin's home selling process is better. It's simply that Redfin offers a 1% cash rebate at closing to buyers who buy Redfin listings through Redfin agents. That's an example of how magnetic rebates are to buyers. This should be a part of every Realtor's fee structure in the 40 states where it's legal.
 

2.5% if you, the seller, find a buyer (not with a real estate agent) through your own open houses or other efforts. It's unusual for Realtors to allow home sellers to hold their own open houses. They should. Sellers are often fantastic at showing their own homes; often better than Realtors who don't know the home or neighborhood as well.

 

As a home seller, your willingness to participate in the process is the Buyer Magnet. You don't sell your home; you simply hold it open whenever it's convenient. By holding open houses and participating in the process, you will attract buyers who are driving by and would not otherwise be exposed to your home. This will increase the probability your home will sell fast (and at a higher price).

 

The low 2.5% commission reflects that there is no buyer agent to pay and you've probably referred extra buyers to your listing agent before one buys your home. Also, the buyers you refer to your listing agent may have homes to sell. The bottom line is that working with your Realtor in the sale of your home is a win-win for everyone. What a concept!
 

Isn't if fair that Realtors who perform better earn more? An equitable fee structure should include a performance bonus to the listing agent based on quantifiable parameters such as speed of sale and how close the sale price is to the original list price.

 

A performance bonus might be a 15% spiff of your agent's list side commission if the home sells at 98.5%+ of list price, 10% at 97.5% of list price, and 5% at 96.5% of list price. There could also be a 5% add-on if the home sells within 29 days because time is like acid to the price of a home. Homes that take longer to sell usually sell for less because buyers presume they are overpriced (even if they aren't) or have something wrong.

 

The performance bonus is the Buyer Magnet because it gives your Realtor an incentive to work harder to achieve a great result. It's also a disincentive for your Realtor to represent that they can sell your home at an unrealistic price to impress you to list with them. Unfortunately, some Realtors make overpricing promises part of their listing strategy, ultimately costing homeowners on final sale price.
Is there a Maverick in you? 
This is what I ask the Realtors I train virtually every day. It takes guts to buck tradition. But the real estate industry desperately needs open-minded, seller- committed agents who challenge themselves to earn more by leveraging the most modern marketing strategies, cost saving measures and productivity techniques to sell homes faster, at higher prices, and at a lower cost to you, the home seller.
Every Realtor in America should be constantly asking themselves, "How can I provide a better result, at a lower cost and earn more in the process?"
REAL LIFE. REAL NEWS. REAL VOICES.
Help us tell more of the stories that matter from voices that too often remain unheard.
This post was published on the now-closed HuffPost Contributor platform. Contributors control their own work and posted freely to our site. If you need to flag this entry as abusive,
send us an email
.