I was listening to Doris Day singing "Sentimental Journey" last night when a chilling thought blew over me: What if America ran out of sweethearts?
It's no mystery why that fear would surface now, and not just because Doris Day turns 93 this April.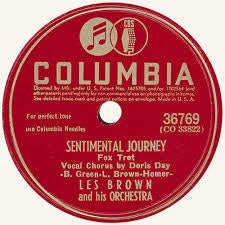 It's also because just over the last few weeks we've lost both Debbie Reynolds and Mary Tyler Moore.
When Reynolds died, we will all recall, there was universal agreement we had lost America's sweetheart. Then Moore died and wouldn't you know it, we lost America's sweetheart again.
When it comes to sweethearts, the casual observer of recent news might think America is well-stocked. One in every port.
But in fact, America has always had a small, finite supply of sweethearts. Doris Day won't be around forever, sadly, and the bench has a lot of question marks.
I fear for an America that wakes up in 2040 to discover its only option for a sweetheart is Madonna.
Or wakes up in 2067 and discover we're down to Miley Cyrus.
Nothing against Madonna or Miley. But calling them America's Sweetheart would be like calling Colonel Sanders King of the American Hamburger.
Parenthetically, I suspect neither Madonna nor Miley would want anything to do with the designation anyhow, since part of their life plan has always been the precise opposite of mass endearment. They have chosen, and rather gleefully, options that make millions of Americans clutch their chests and hide the children.
I'd also bet that no one, including Debbie Reynolds and Mary Tyler Moore, ever set out to become America's Sweetheart, any more than a kid would go to school aiming to become the teacher's pet.
It's more a matter of falling into characters like Kathy Selden from Singing in the Rain, or Mary Richards from The Mary Tyler Moore Show, who strike some intangible chord that makes them likeable to everyone in an irresistibly winsome sort of way.
Finding that serendipity is trickier than it sounds, because you can look back a hundred years and almost name every one of America's consensus sweethearts.
Mary Pickford and Lillian Gish made the cut in silent films. Shirley Temple got there for being America's cutest plucky kid in the 1930s. Whitney Houston qualified in the 1980s and 1990s, before all the other stuff happened.
More instructive, perhaps, is who didn't qualify.
We loved Lucille Ball. She was not America's sweetheart. Neither was Elizabeth Taylor, though she may have been almost everyone else's.
Jean Harlow or Carole Lombard, maybe. Katharine Hepburn, Bette Davis and Joan Crawford, no. Loved their work, not our sweethearts.
Neither were Lauren Bacall and Lena Horne. Same situation. Dorothy Dandridge could have been there if so many doors hadn't been closed to her.
Marilyn Monroe is a tough call. She might qualify except so much of her story feels sad. No one wants to think of their sweetheart and feel sad.
Audrey Hepburn was winsome enough, but like Julie Andrews or Ingrid Bergman, she didn't quite feel American. Grace Kelly forfeited the girl-next-door requirement when she became royalty in Monaco.
So no, we do not have one in every port, and the pool gets smaller as popular culture fragments into narrow niches and develops fewer broad-appeal personalities.
Also, Hollywood bailed 25 years ago on America's Sweetheart movies. An Angelina Jolie, Scarlett Johansson, Sigourney Weaver or Annette Bening is more likely to play a tough broad than Kathy Selden.
Julia Roberts? Maybe, though she sometimes seems a little distant. Anne Hathaway needs a signature tour de force. Meg Ryan was on the America's Sweetheart fast track earlier and now it's hard to tell where she is.
Zoey Deschanel could get there. Heck, Carrie Underwood could get there. Maybe as we become more of a rainbow, we'll get a couple of sweethearts who aren't pretty white women.
It would just be nice if we get somebody. Call it a sentimental journey, but an America without a sweetheart, darn it, is an America where a little bit of the dream has died.
REAL LIFE. REAL NEWS. REAL VOICES.
Help us tell more of the stories that matter from voices that too often remain unheard.