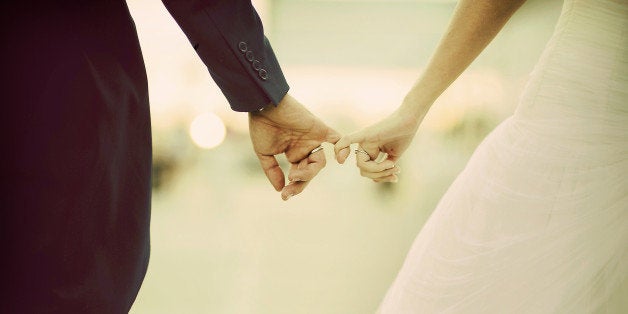 "Don't marry your soulmate." When I first heard this advice, I was not on board, but I now realize it is the best advice I have ever been given.
My last relationship was the most intense I had ever experienced in my life. It tugged at every heart string, and it pulled out emotions in me that I didn't even know existed. I thought that this type of passion and love was what I was looking for my entire life. This man swept me off my feet and told me he was in love with me a month later.
Many people have different definitions for what a soulmate is. To me, it is the person who drives you wild, they awaken every part of you, they bring out a jealous and protective nature that has never been experienced before. Although passion and lust can be blinding, reality checks in after about a year or so, and you may realize that this type of passion is ultimately very unhealthy. Personally, there were many more reasons as to why I chose to walk away from this relationship. So when that ounce of courage hit, I went forward with my decision and ran for the hills.
I have always been strong, and I knew in my gut that this person was not right for me. It took every ounce of strength in my being to walk away, and it took a long time. We went through many unhealthy back and fourths, but I eventually ended up on the other side. Have you ever walked away from someone you are still in love with? It is one of the hardest things you will ever do. Heartache and mourning a person who once meant so much to you can literally put years on your life. However, it is the most beautiful experience you can go through in life if you allow the lessons being put fourth help you to grow into the person you are supposed to become. If you can open up and see the lessons in your experience, embrace the love, the pain, all of it, then the experience will ultimately bring you closer to your soul and your own purpose. Someone once told me, "If you haven't experienced heartbreak, you truly haven't experienced all of yourself."
You see, soulmates come into your life for a reason. They will probably be the most important person that you ever meet. They will slap you awake, bring up every part of you that you need to heal and force you into growth and acknowledgement. This person will change you, and usually the intensity of the relationship is so intense that it will be difficult to remain stable and secure. Not always, but usually this person is meant to leave your life after they shake you awake. You are intended to move on and bring this new you into a new journey and new relationship.
What I have ultimately learned through this experience is that healthy love and partnership comes from meeting your best friend. They don't shake you; they are a perfect partner and match to who you currently are. A life partner, a husband or wife, these people who you will go on to drink a cup of coffee with every morning for the next 50 years -- that person should be your cheerleader. Support you and meet you where you are. This type of love may not feel as passionate or intense in the beginning, but this type of love is healthy, everlasting, and grows into a deeper connection and understanding than you will ever have with another. I can finally say, just shy of 30, that I am ready to welcome this type of healthy love into my life. This person will make you a better person, and you will do the same for them. They will meet you in the middle and you will lift each other up. They will become your biggest supporter in life, and the person you want to stay up all night talking to. This is the true love and the story that I will want to tell my kids about one day.
I hope you are all lucky enough to experience all the kinds of love that this world has to offer. But the most important rock in your life, your cheerleader, and the one who always has your back? That person is you. May you fall in love with yourself first, and only let that love grow when you find the right one.